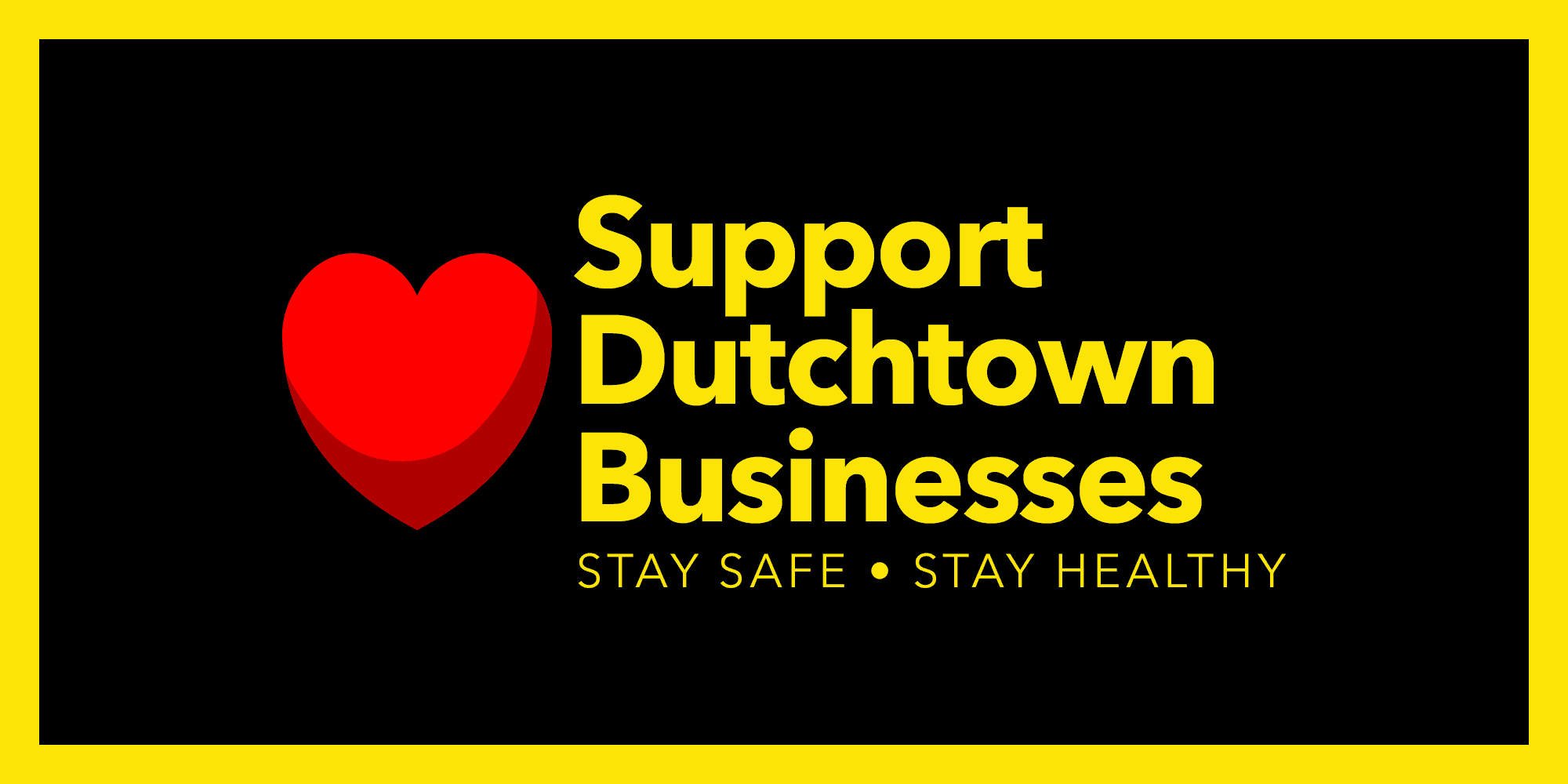 Updated March 30th at 7am.
Due to the current Corona virus health crisis, many businesses and organizations are reducing hours, limiting services, or temporarily closing. It is of the utmost importance that we limit potential person-to-person exposure, practice good hygiene, and stay safe and healthy.
If you are experiencing symptoms (fever, cough, difficulty breathing), you can call the the Missouri Department of Health and Senior Services at 877-435-8411 24 hours a day, seven days a week. You can also contact the City of St. Louis Department of Health at 314-657-1499 Monday–Friday, 8am–10pm, or the CDC's hotline at 800-232-6348.
The City of St. Louis has issued a stay at home order effective for 30 days starting Monday, March 23rd at 6pm. Do not leave your home except to purchase essentials (groceries, medicine, etc.), to go to work, or to receive medical treatment. When in public, stay six feet apart from others to minimize contact and transmission.
Resources and Information
Many of our neighbors will especially struggle during this time due to the loss of wages, scarcity of food, and difficulty in providing childcare. If you have the means or ability to support neighborhood organizations, either via financial contribution or through volunteering, please consider doing so.
Visit dutchtownstl.org/help/ for information on the CARES Act that includes one-time payments to individuals, assistance to small businesses, and more.
WePower also has a list of resources including funds and financial support for individuals and businesses, how to apply for unemployment, current job opportunities, and more.
Dutchtown South Community Corporation is conducting a survey to assess the needs and concerns of our neighbors. Complete the survey and provide your email address, and DSCC will work to connect you with services.
Food Pantries
St. Anthony Food Pantry is currently still operating. Please contact them at 314-352-1460 if you would like to make a contribution or are in need of their services. The pantry serves residents from the 63111, 63116, and 63118 zip codes, and an ID and a piece of mail are required to verify residency. The pantry is open Mondays and Thursdays from 10am to noon, and Wednesdays 4pm to 6pm.
The St. Louis Area Food Bank offers additional services, pairing people in need with access to food pantries and mobile distribution events. You can find nearby food pantries on their website. You can also make a monetary donation, or find out ways to donate food and time.
Schools and Recreation
While St. Louis Public Schools are closed through at least April 22nd, they are providing free grab-and-go meals to children up to 18 years old at various school locations throughout the city. The closest locations for our neighbors are at Carnahan High School, Confluence Academy, and Froebel School. Meals are available from 8am to noon while supplies last. Visit www.slps.org/meals for more information available in several languages.
Thomas Dunn Learning Center has closed to the general public, but will continue to offer Food Share in the parking lot on Thursdays. Additionally, those with appointments for the Tax Assistance Program will still be seen. HiSET classes will continue via Google Classroom.
The Marquette Recreation Center, along with all other city rec centers, are closed until further notice. Parks are still open, but playgrounds, athletic fields, basketball courts, and the like are closed.
Utilities
The City of St. Louis Water Division, Ameren Electric, and Spire Energy have all suspended disconnections and will not be assessing late fees.
Spectrum is offering free broadband internet for 60 days for students who do not already have Spectrum internet at home. Call 1-844-488-8395 for more information.
United Way of Greater St. Louis and Heat Up St. Louis may be able to offer assistance with utility bills.
---
We'll continue to update this section as we become aware of more resources available to our Dutchtown neighbors. If you're aware of available resources, please contact us so that we may add them to this page.
Support Local Businesses and Organizations
Most of the events on our calendar have been or will be postponed, rescheduled, or canceled due to the prohibition on gatherings of more than ten people. As there's so many events on our calendar, we'd have trouble marking them all as canceled or deleted. We'll adjust dates and information as events are rescheduled.
We still suggest that you support and patronize local businesses and organizations as you're able to do so. Many of our neighborhood restaurants and take-out spots offer meals for delivery or carryout, and they could certainly use your business. Alternately, purchasing gift certificates for later use can help keep small businesses afloat while traffic is low.
As of Saturday, March 21st, the list below is accurate per social media or phone call. Please call or visit the websites of the businesses below to find out about placing to-go orders or purchasing gift cards. Please report any errors or omissions to info@dutchtownstl.org or via our contact page.
Restaurants
The Original Crusoe's is open, with a carryout window and curbside pickup, Friday through Sunday, 11:30am to 8pm. Get a free Dad's Cookie with each meal. Call 314-351-0620 to order. You can also purchase Crusoe's gift cards online.
Dragon's Place Chinese Restaurant is open for carryout and delivery. Call 314-300-8665 to place an order.
Dutchtown Market at Meramec and Oregon has prepared food for takeout as well as a selection of groceries available, including Boar's Head deli meats and cheeses. Call 314-752-7350 for more information or to order.
Earthbound Beer has a walk-up window for your beer needs. Grab a growler, crowler, 4-pack, or bomber. They also have frozen tamales to go from The Tamale Man. You can purchase gift cards or browse their online shop as well. Call 314-769-9576 for more information.
Taqueria El Bronco is open for carryout from 10am to 8pm. Call 314-762-0691 to place your order.
El Chico Bakery is open and offering curbside pickup. Get your conchas, empañadas, and other baked goods by calling 314- 664-2212.
Emmanuel's Fountain of Fine Foods is offering delivery, carryout, and curbside pickup 11am to 6pm, Monday through Saturday. Call 314-300-8884 or order online.
Gooseberries is currently closed, but you can still purchase a gift card online. They're also helping neighbors with free groceries.
Mac's Local Eats offers curbside to-go Wednesday through Sunday, 11am to 8pm. Call 314-479-8155 to order.
Morning Glory Diner has takeout and curbside pickup available. Call 314-261-4842 to place an order. You can also purchase gift cards or order online.
Palacios Mexican Restaurant is open for carryout from 11am to 7pm. They also have delivery available during limited hours. Call 314-752-4367 to order.
Sister Cities Cajun is offering curbside pickup. You can order online, purchase gift cards, or get a t-shirt to help support Sister Cities. Call 314-405-0447 for more information.
Sol Azteca Mexican Restaurant has takeout available from 11am to 6pm. Call 314-449-1505 to place an order.
Sueño Latino Restaurant offers carryout and delivery availabe from 11am to 7pm. Call 314-899-0777 to place your order.
Sump Coffee is offering curbside pickup from 8am to 4pm. You can place your order at sump2go.com. You can also purchase coffee, merchandise, and gift cards online, or make a donation to supply workers at Barnes Jewish Hospital with coffee.
Teatopia is open for carryout and curbside pickup. You can also purchase tea, accessories, and gift certificates from their online shop. Call 314-553-9402 to order.
Urban Eats can provide catering if your team is still at work. Call 314-665-2464 for details. You can also order Urban Eats gift cards online to use at a later date.
Yaquis is offering curbside pickup from noon to 8pm every day. Join them for curbside happy hour 4pm–6pm. Call 314-400-7712 to place your order.
Other Businesses and Organizations
Callisto Comics and Stories has an eBay shop for all of your comic book and graphic novel needs.
Dad's Cookie Company offers online ordering for those in need of a Scotch Oatmeal fix. Dad's offers a variety of other treats as well.
Diana's Bakery is open every day except Tuesday and Thursday, 6am to 5pm. Call 314-771-6959 to order ahead.
Don's Meat Market is open for business as usual, Monday through Saturday from 9am to 6pm.
Flowers and Weeds has an online shop to purchase gift cards and lots more.
Golden Gems is offering free shipping on all online orders.
Gurung Bazaar is closed for shopping, but you can place an order by phone and pick up from 11am to 6pm. Call 314-664-2884 to order.
Liberty Hardware is open for your home repair and DIY project needs. Call 314-773-3520 for information.
Pele Prints is selling some of their one-of-a-kind prints for $60 each, shipping included. Browse their website and contact them to order. Support neighborhood artists!
Perennial is currently closed to the public, but you can still purchase gift cards and memberships online. You can also order from their shop for curbside pickup on Saturdays.
Saint Louis Hop Shop is offering online ordering and curbside pickup 10am–7pm for all your beer needs. View a list of available beers or call 314-261-4011 for more information.
STL Style is offering 15% off online orders while their retail shop on Cherokee is closed. Use code "LOCKDOWNSTL" to get your discount.
El Torito Market is open for business on Cherokee Street.
Twice Blessed Resale Shop is currently closed, but around the corner Our Lady's Inn is still operating. You can contact them to make a donation of food or money.
The Whiskey Ring is offering curbside beer and liquor from 6pm to 10pm. Call 314-669-5817 to order and pay by phone.
---
Keep washing your hands, disinfecting surfaces, and limiting your interactions with others as we work through this difficult time. Please let us know of any additional resources available to our neighbors.