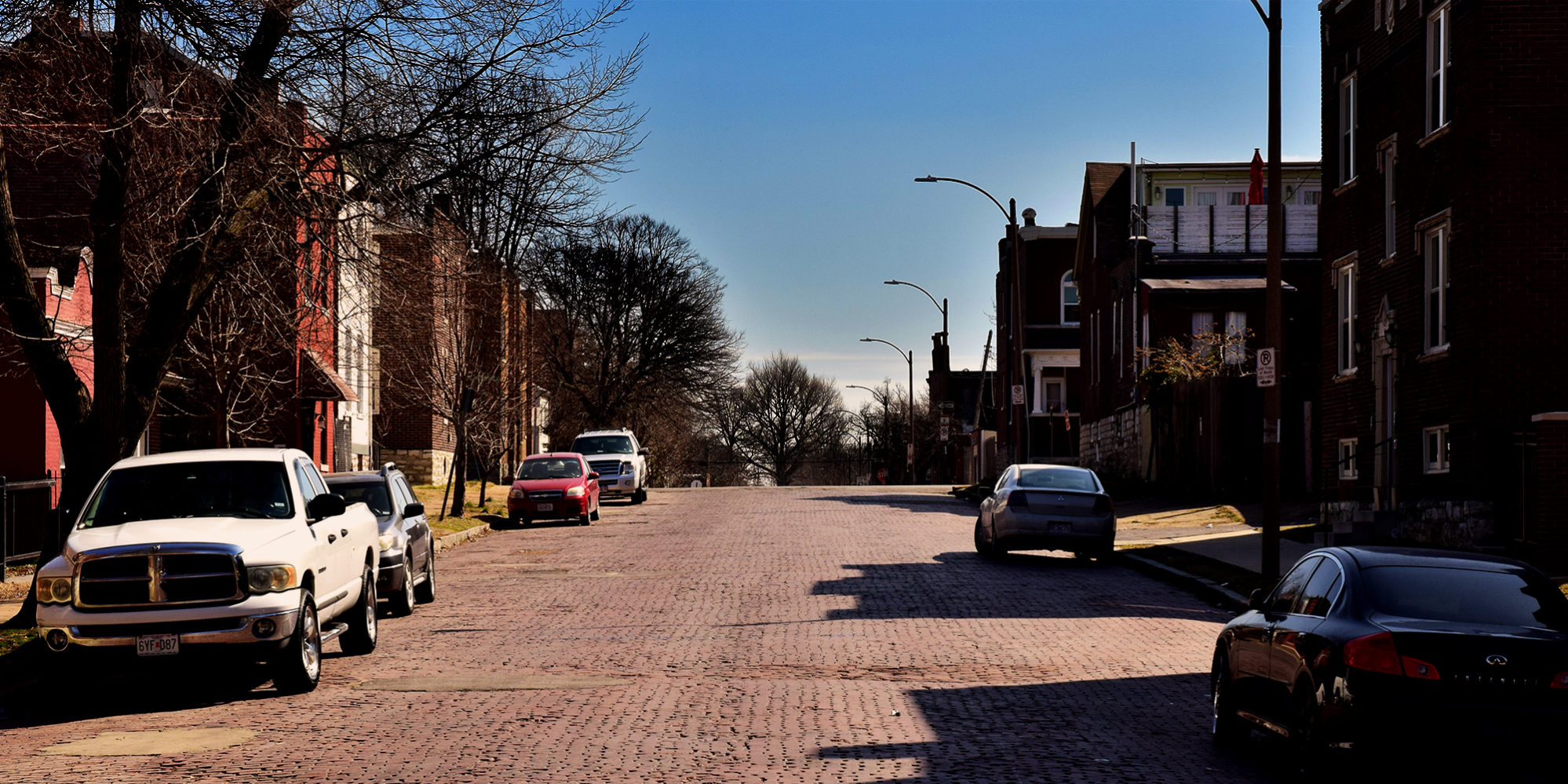 In 2019, the City of St. Louis selected Dutchtown to be one of the city neighborhoods to participate in Cure Violence, an anti-violence public health initiative that has been successful in many cities and neighborhoods across the country. Taking a new approach to issues of crime and safety has many Dutchtown residents hopeful for the future of our neighbors and neighborhood.
And that hope is paying off. On May 26th, the city's Health Department released statistics showing year-to-date crime statistics in the Dutchtown catchment area, which covers significant portions of Dutchtown proper and the Mount Pleasant neighborhood. Gun-related crimes—aggravated assault, robbery, and homicide—are down significantly at a time when other parts of the city continue to struggle with violent crime.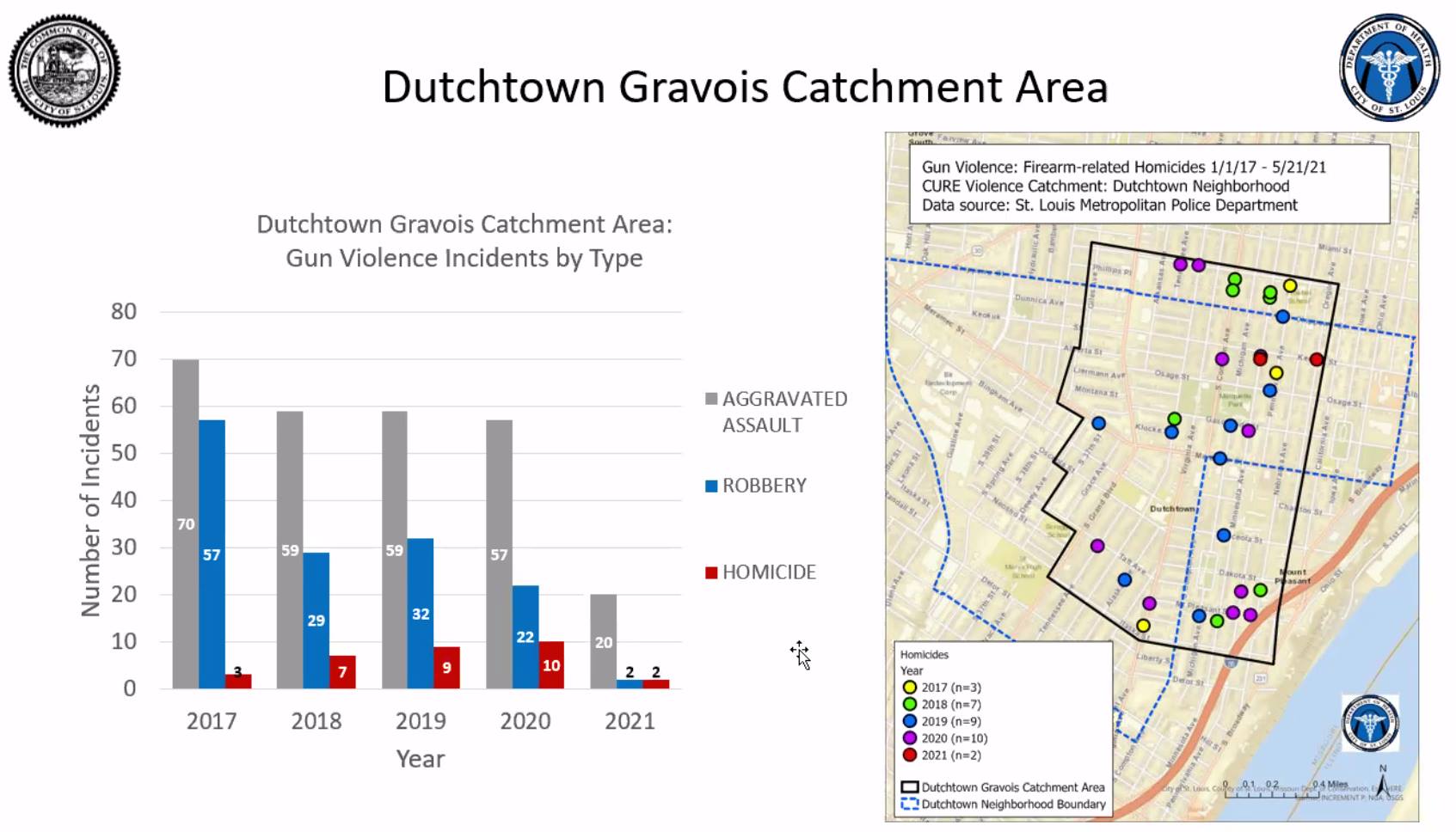 The Cure Violence program in Dutchtown just got up and running in November last year, and the results so far are impressive. Not only have we seen steep declines in violent crime in the neighborhood, but the Cure Violence team has become an integral part of the community. If you've attended a Dutchtown event in the last several months, you're sure to have met some of the Cure Violence program managers and violence interruptors that are out on the Dutchtown streets every night to make the neighborhood safer for everyone.
What Is Cure Violence?
Taking an approach that addresses crime and violence as a public health issue, Cure Violence addresses root causes of crime rather than treat the symptoms. From their website:
Violence behaves like a contagious problem. It is transmitted through exposure, acquired through contagious brain mechanisms and social processes, and can be effectively treated and prevented using health methods.
Cure Violence began in Chicago in 2000. Dr. Gary Slutkin, a physician, epidemiologist, and former director of the World Health Organization's Intervention Development Unit, founded the program. After years of work combatting epidemics of tuberculosis, cholera, and AIDS, he moved on to tackle the epidemic of violence.
In cities across America and throughout the world, the Cure Violence approach precipitated drops in violence of 40% to 70%.
How Does Cure Violence Work?
Cure Violence takes a three-step approach to stop violence that is similar to the approach used to contain other epidemics. The program employs interrupters, outreach workers, and a number of other people to enact their approach.
Detect and Interrupt Conflicts
Cure Violence employs interrupters that are known and trusted in the community. Interrupters are usually people from the neighborhood with "street cred." Interruptors use their credibility to get to know people in the community who are involved in violence and criminal activity. They work to prevent retaliation after violent occurrences, deescalate conflicts through mediation techniques, and monitor situations to make sure that they don't rekindle.
Identify and Treat High-Risk Individuals
Outreach workers identify and approach individuals at high risk of becoming involved in violence. The workers can help those at risk get access to social services like drug treatment and employment assistance. They also seek to change behaviors by discussing the consequences of violence and teaching alternative methods for conflict resolution.
Change Social Norms
The Cure Violence team engages with people throughout the community including leaders, residents, business owners, faith leaders, and service providers to change and strengthen the response to violence in the neighborhood. They respond to every occurrence of violence to demonstrate the community's objections and resolve. Additionally, they work with neighborhood organizations to encourage positive social norms and convey the message that the community will no longer tolerate violence.
Cure Violence in Dutchtown
The St. Louis Board of Aldermen allocated funds to Cure Violence in 2019. Along with Dutchtown, the Wells-Goodfellow and Walnut Park neighborhoods on the North Side participate in the program as well.
The city selected local non-profit Employment Connection to administer Cure Violence in the Dutchtown neighborhood. Their team will work out of the Neighborhood Innovation Center on Meramec. Besides operating the program, the presence of Employment Connection in the neighborhood has provided opportunities for unemployed neighbors to find jobs and training. Employment Connection is a frequent partner at Dutchtown neighborhood events including Dutchtown Summer Vibes and Movie Nights, where you'll find the Cure Violence team talking to neighbors of all sorts.
As we see at the top of this article, the outcomes have been outstanding so far. Cure Violence has interrupted over 80 potentially violent situations in just their first six months in Dutchtown. Beyond that, the team has identified and worked with a number of at-risk neighbors and spoken with countless community members and stakeholders to ingrain themselves into the community and address root causes of crime. We're incredibly thankful for their presence and we look forward to seeing more progress and a safer neighborhood for all!