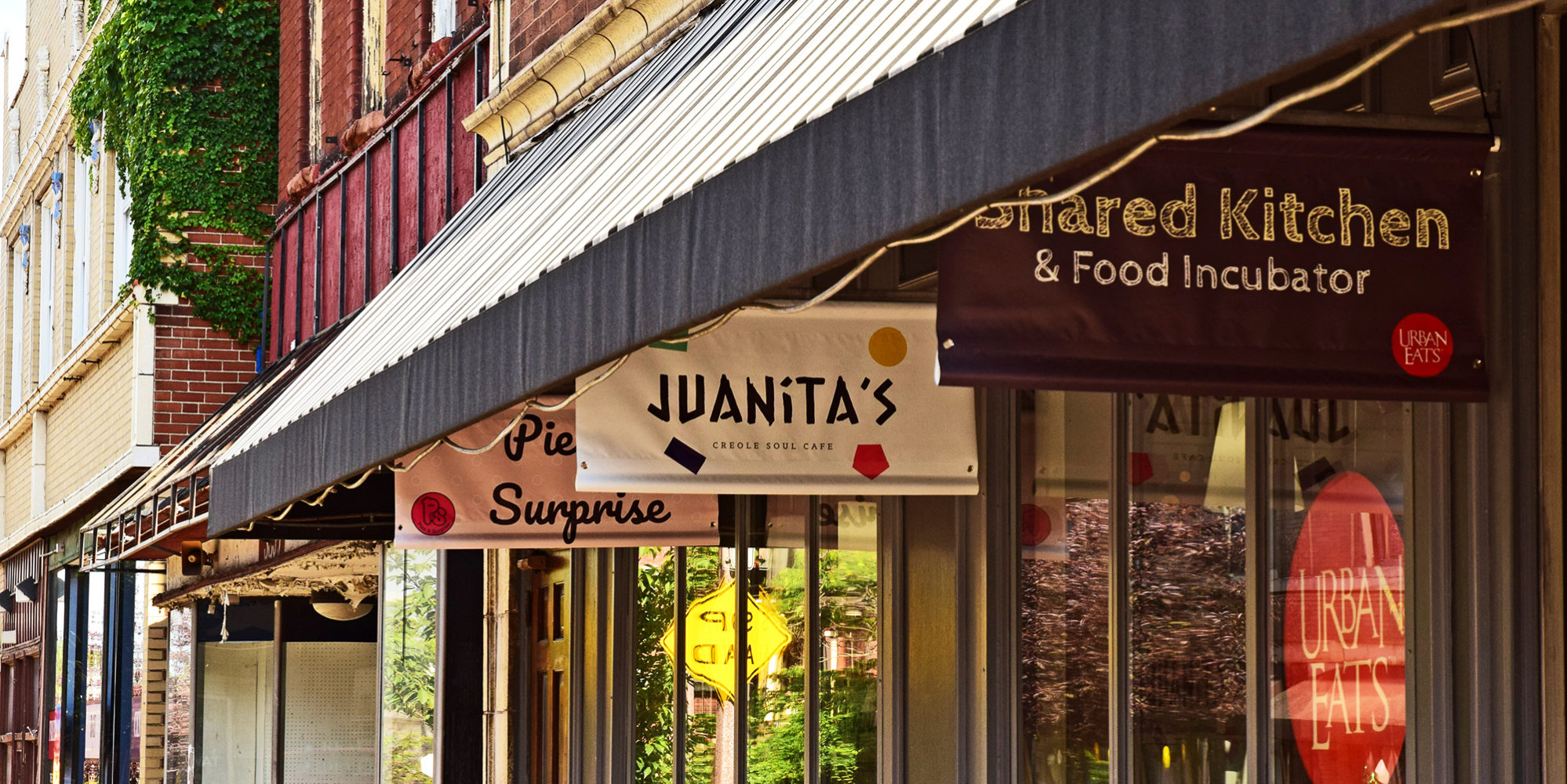 Welcome back to the Dutchtown Business Showcase! In this video series, we'll be introducing you to some of the businesses throughout Dutchtown. Our second episode takes us to Juanita's Creole Soul Café, where we meet Chef Curtis McCann.
Chef Curtis started in the catering business. In the summer of 2020, he moved into the Urban Eats Neighborhood Food Hall to open Juanita's and showcase his culinary skills that were influenced by his grandmother (the eponymous Juanita) and the creole food of New Orleans. The success of his Downtown Dutchtown location has led him to open a second location in North St. Louis, coming January 9th to 1823 North Taylor Avenue.
Juanita's is open Wednesday through Sunday, 11:30am to 7pm. Due to COVID-19, the Neighborhood Food Hall is currently takeout only (with sidewalk seating available on warmer days). You can also have Juanita's delivered via Grubhub, DoorDash, and Postmates.
Supporting Dutchtown Businesses
Particularly during the current pandemic, Dutchtown businesses need your support. Restaurants especially struggle during the early, colder months of the year. But you can help keep our neighborhood strong and vibrant just by ordering dinner! Please consider ordering takeout or delivery from Juanita's Creole Soul or any of our other wonderful Dutchtown restaurants for your next meal. Some restaurants are offering limited dine-in service as well.
DT2 and DutchtownSTL.org are developing resources to help support our neighborhood businesses. If you're a new or established business owner, visit dutchtownstl.org/business to see what we have to offer. And if you'd like to have your business featured in the Dutchtown Business Showcase, get in touch with us.
---
This Dutchtown Business Showcase video was filmed and produced by Chip Smith of Cross Grand, also located in Downtown Dutchtown. Subscribe to the DutchtownSTL YouTube channel to catch the next Dutchtown Business Showcase coming soon!