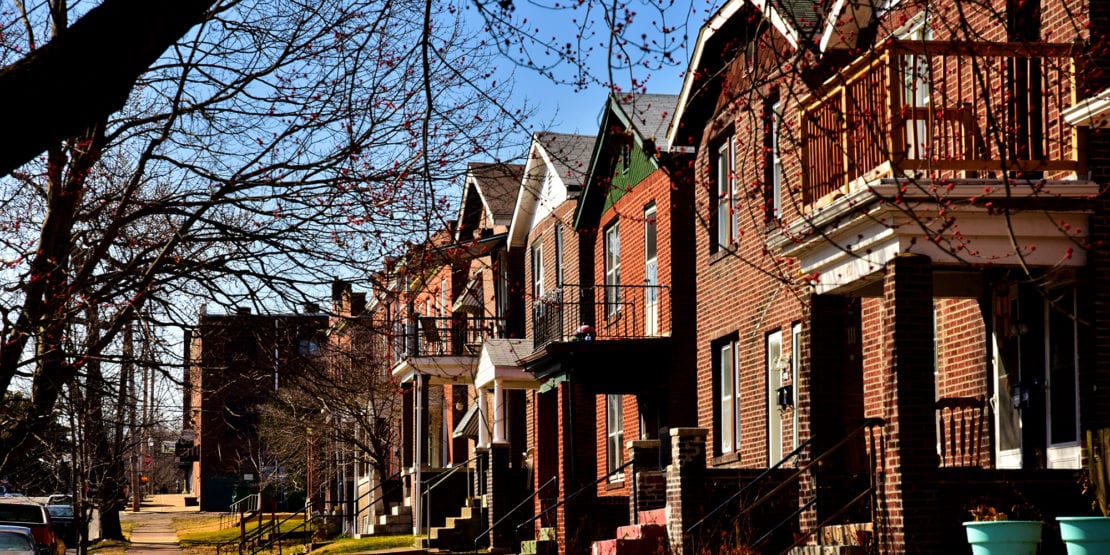 DutchtownSTL.org aims to provide you with the most up-to-date information and resources available to our neighbors. On this page you can find out about City of St. Louis services and departments, plus other resources for people who live and work in Dutchtown. Find out how to access resources, resolve issues, contact elected officials, and more.
Table of Contents
City Services: Citizens' Service Bureau
The Citizens' Service Bureau (CSB) is the City of St. Louis's clearinghouse for day-to-day city service issues. When you have a non-emergency issue in St. Louis, your first contact should be the CSB. Call the CSB for issues with the following all sorts of issues.
You can call the CSB at (314) 622-4800, email csb@stlouis-mo.gov, visit the CSB website, or tweet at @stlcsb to report an issue or request a service.
The vast majority of issues with city services can be handled by the CSB, and when they can't help you directly, they will help you find the right department to ask. When in doubt, start with the Citizens' Service Bureau.
Find in-depth information and instructions on filing a request in our guide to the Citizens' Service Bureau.
Return to the table of contents.
Ongoing Issues: Neighborhood Improvement Specialists
The Neighborhood Improvement Specialist serves as a liaison between residents and city services when a more intensive process is required. Neighborhood Improvement Specialists (also known as NISs, NSOs, or Neighborhood Stabilization Officers) work with the Problem Properties Unit of the St. Louis Police Department to abate ongoing nuisances, communicate with elected officials, and travel their assigned neighborhoods proactively pursuing problems.
The following NISs are assigned to the Dutchtown area as of this writing:
Find out more about Neighborhood Improvement Specialists.
Return to the table of contents.
Emergency Services
St. Louis Metropolitan Police Department
The St. Louis Metropolitan Police Department's First and Third Districts serve the Dutchtown area.
Call 911, or (314) 231-1212 for non-emergencies. When in doubt, call 911.
If you're calling to report an ongoing nuisance, please make sure to use the correct address of the nuisance property — nuisance reports are tracked by address, and correct information helps NISs and the Problem Properties Unit to build cases against the property owner or residents.
We've compiled in-depth information on who, where, and when to call for police services in Dutchtown. Learn more about how to contact police, what district you reside in and who your local commander is, who to contact in case of a non-emergency, and more.
St. Louis Fire Department
Call 911 for service or 314-533-3406 for general questions. Call the general line if you need to request a smoke detector. Less urgent fire safety issues can be reported to the Citizens' Service Bureau at (314) 622-4800.
Non-Emergency and Crisis Community Resources
Some situations may not call for a police response. Below are some community resources to consult in the case of a non-emergency, crisis, or otherwise sensitive situation.
Cure Violence
The Cure Violence program, managed by Employment Connection, operates in the Dutchtown, Gravois Park, and Mount Pleasant areas. Cure Violence approaches crime and gun violence as a public health crisis. Their trained violence interrupters look to intervene in dangerous situations before they escalate further. For conflict resolution, mediation, and other community services, call 314-333-3604.
Mental Health Resources
Shelter Resources
Youth Resources
Substance Abuse Resources
Domestic Violence Resources
Other Community Resources
Return to the table of contents.
Neighborhood and Business Associations in Dutchtown
A number of organizations in the Dutchtown area serve to bring residents together, improve quality of life in the area, and promote neighborhood businesses.
Neighborhood Associations
Other Neighborhood Organizations
Return to the table of contents.
Resources for Businesses in Dutchtown
Visit dutchtownstl.org/business to find a list of resources specifically tailored towards small businesses in Dutchtown and throughout the City of St. Louis. We've got useful government contacts for starting or operating your business. We're also producing handy walkthrough guides to show you more ways to generate business.
Return to the table of contents.
Educational and Youth Resources
Thomas Dunn Learning Center offers a variety of educational resources for adults. Of particular note are their HiSET (GED) classes, financial empowerment classes, and basic computer skills training.
For youth, Thomas Dunn manages The Place, a teen drop-in center located in the Marquette Park Recreation Center. Youth ages 13 to 21 can come in on weekdays between 4pm and 7pm to relax with games, internet access, and books. The Place also offers meals and healthy snacks, as well as a washer and dryer.
The Greater Dutchtown area is served by St. Louis Public Schools. Primary school students can attend neighborhood schools such as Meramec Elementary, Froebel Literacy Academy, Monroe Elementary, and Woodward Elementary. Carnahan High School of the Future is also located in Dutchtown. St. Louis Public Schools also offers a number of alternative track schools for elementary, middle, and high school students. Find enrollment information here.
The neighborhood also offers charter school options, including Confluence South City Academy, Eagle College Prep, Kairos Academies, and KIPP Wonder Academy.
Also located in Dutchtown are private/religious schools, including St. Mary's High School for boys, and St. Cecilia Academy, which primarily serves Spanish-speaking students.
Elected Officials in Dutchtown
You can find an extensive list of elected officials serving Dutchtown and the South Side, along with complete contact information and background. Below are some quick links.
St. Louis Board of Aldermen
As of this writing, the contacts below serve as Aldermen in the Dutchtown area. However, following the April 4th, 2023, general election, new ward boundaries will be in effect. Visit our elected officials resource page for more information.
Unsure of which ward you're in? Look up your address on the City's website. To find both your current and new wards.
Missouri House of Representatives
United States House of Representatives & Senate
Return to the table of contents.
Utility Services
Billing: (314) 622-4179
Open hydrants or running water: (314) 771-4880
Customer service: (314) 771-2255
Billing: (314) 622-4179
Customer service (CSB): (314) 622-4800
Billing: (866) 268-3729
Downed power lines: (800) 552-7583
Customer service: (800) 552-7583
Billing: (800) 887-4173
Report a gas leak: 911 or (800) 887-4173
Customer service: (800) 887-4173
Billing: (866) 281-5737
Customer service: (314) 768-6260
Return to the table of contents.
---
Is there something missing from our guide to neighborhood and city resources? Please let us know and we'll try to help you find what you need and add it to our list here.