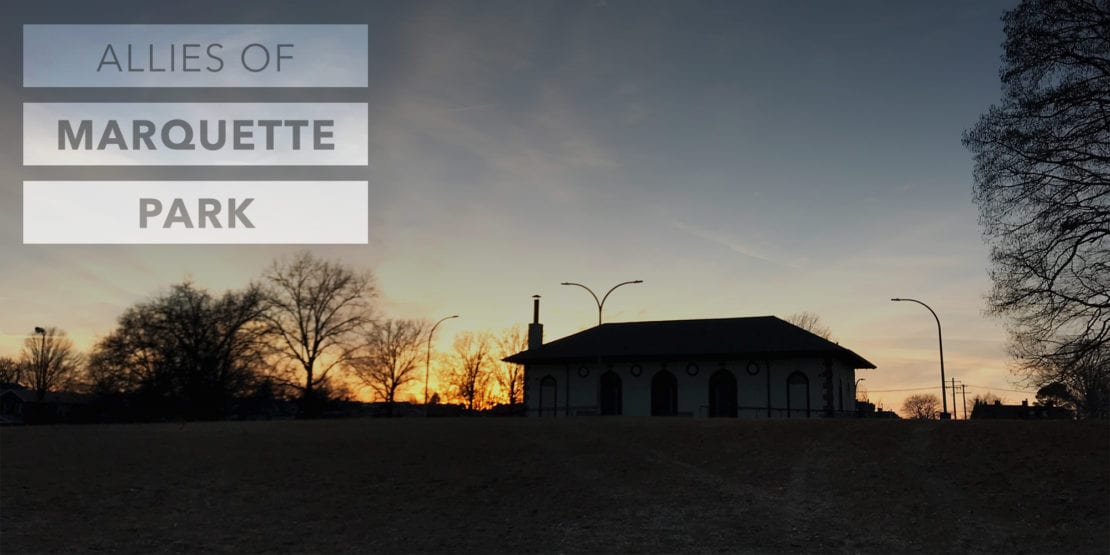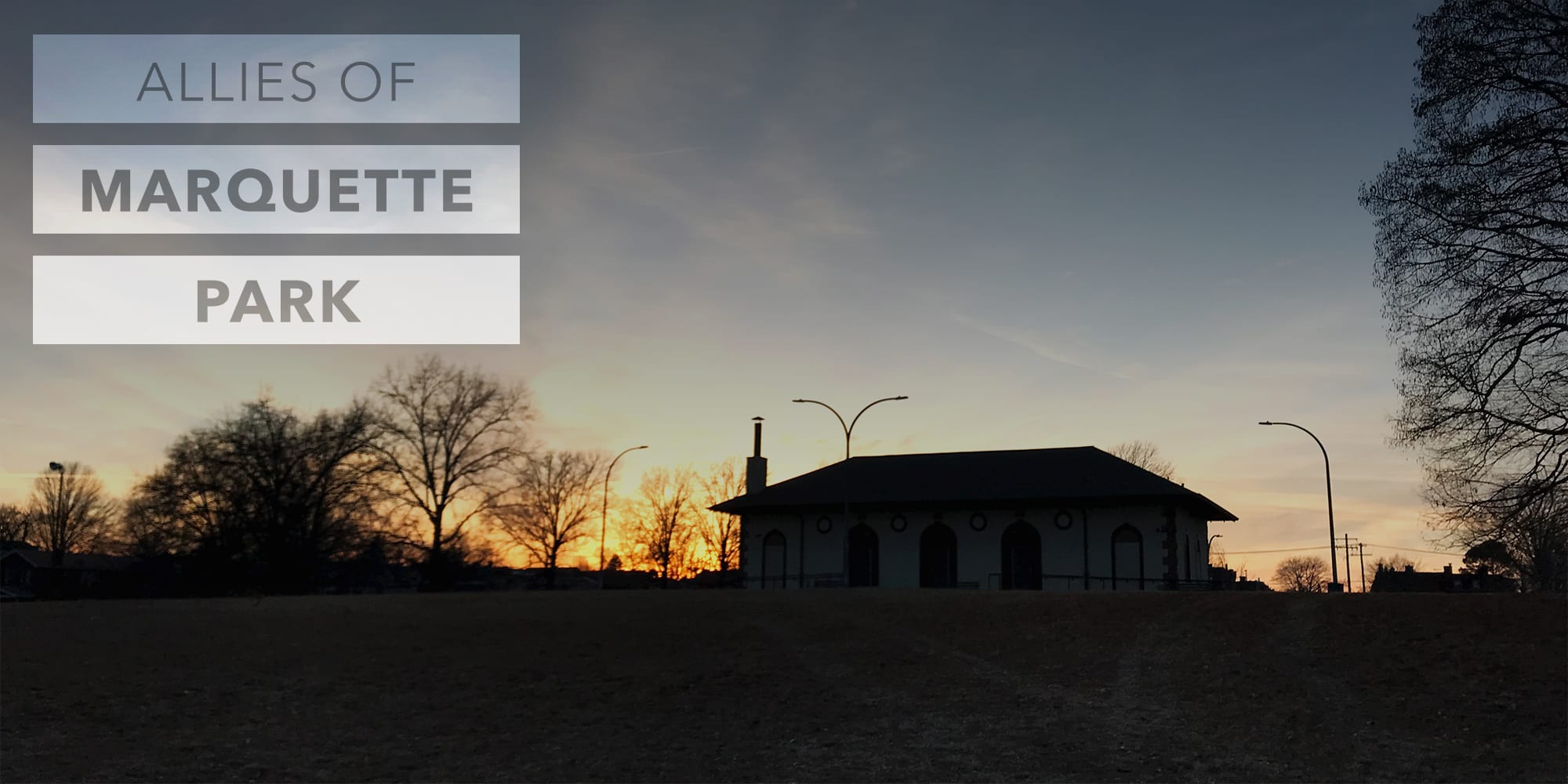 The Allies of Marquette Park are a group of neighbors dedicated to reactivating Marquette Park and making it a more valuable resource for the Dutchtown and South Side community.
Marquette Park is the largest park in the Dutchtown area. Marquette can and should be the centerpiece of our growing neighborhood. Tight budgets and deferred maintenance mean the park lacks in many ways. AMP seeks to raise interest and funds to bring Marquette Park up to the standards that our neighbors deserve.
Over the summer of 2019, AMP surveyed the park and its facilities, taking inventory of the many areas needing attention. They also surveyed neighbors and park users to determine what improvements members of the community want to see most.
In July of 2019, Allies of Marquette Park raised over $7,000 for improvements to the Marquette Park Pool. Funds will be spent on pool furniture and removing the barbed wire from the surrounding fence to make the pool more welcoming and functional. The Marquette Park Pool is the largest outdoor public pool in the City of St. Louis.
In the fall of 2021, Allies of Marquette Park partnered with businesses, organizations, private donors, and the St. Louis CITY SC Major League Soccer team to install a new futsal court at Marquette Park. Looking forward, Allies of Marquette Park hope to continue improving soccer facilities at the park and establish Marquette as a destination for soccer in St. Louis.
Donate to Allies of Marquette Park
AMP is directly affiliated with Dutchtown Main Streets, Dutchtown's 501(c)(3) non-profit neighborhood development organization. Donations made to Allies of Marquette Park will be processed by Dutchtown Main Streets and allocated for park-specific programming.
One-Time Donation Sustaining Donation
You'll be taken to the DonorBox website in a separate tab or window to complete your donation via credit card or bank transfer (ACH). Your donation may be tax deductible—consult your tax professional. Thank you for your contribution!