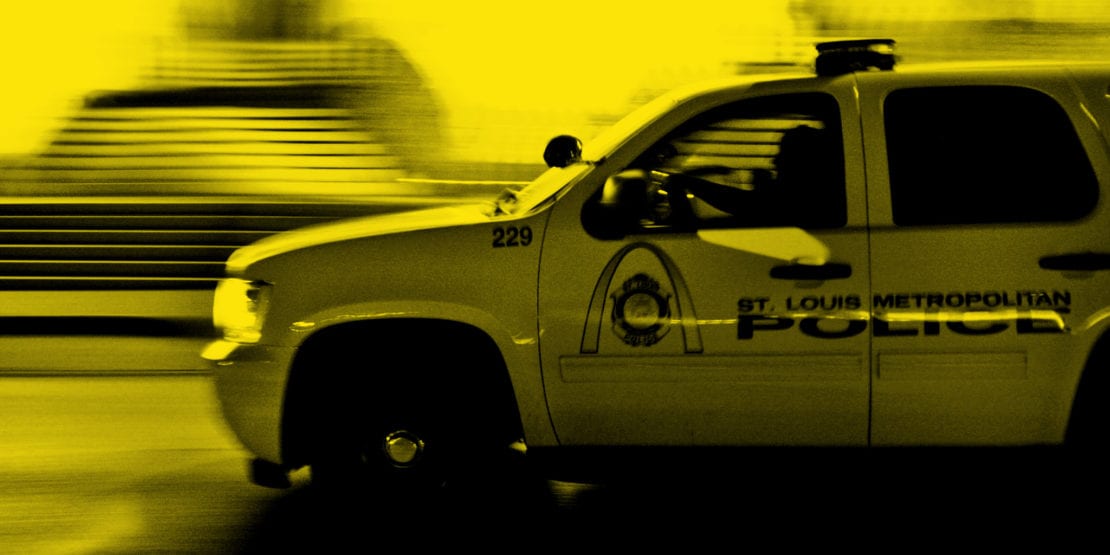 If you encounter questionable, suspicious, or criminal behavior in your neighborhood, who do you call? In most cases, you'll likely call the police. Below, we'll discuss methods for contacting the St. Louis Metropolitan Police Department, and also explore alternatives available in certain circumstances.
Calling the Police
When you call the police, whether it be via 911 or the non-emergency line, try to have as much information available as possible. Important points to note include location, description of the suspects or suspect vehicles (when applicable), and any other details that may provide additional insight.
Do your best to provide the actual address of the crime, or approximate as best you can — don't use your own address. As mentioned in our NIS Resource Guide, multiple calls for service can elevate an address to nuisance property status, prompting additional investigation by police and other city departments.
Dispatchers will ask if you would like to leave your name and a callback phone number. This is not required. You can make reports anonymously. However, if you do leave your contact information, officers may get in touch to acquire more information.
911
Most of us know to call 911 for life-threatening situations. If you need urgent police, fire, or medical services, call 911. If you're not sure whether or not your situation is an emergency, call 911. When in doubt, call 911.
You should always call 911 in the case of a fire or a medical emergency. Call 911 for violent crimes or crimes in progress, and do your best to provide descriptions of any suspects or vehicles involved.
If you're involved in or witness an accident that may have resulted in injuries, call 911. You should also call 911 if the accident is obstructing traffic or presenting any other danger to those nearby.
Police Non-Emergency Line
In the case of a non-emergency, however, there is a non-emergency phone number to call: (314) 231-1212. Call the non-emergency line if you have an issue that doesn't need an immediate response.
Certain property crimes would warrant a call to the non-emergency line. For example, if someone stole property from your vehicle or garage overnight, call the non-emergency line. If there is no suspect and the crime likely occurred some time ago, call the non-emergency number.
In many of these cases, the police won't actually come to the scene of the crime — they will take the information and make their report over the phone.
Although a crime was committed, the police won't be able to do much immediately unless the suspect is still nearby. They can collect information that may help tie together a string of incidents over a period of time. They can also prepare a report which helps to more accurately track crime statistics. Your insurer may also request a copy of the report.
Another instance in which to call the non-emergency line would be for a fender bender or other minor accident with no injured parties and no obstruction to traffic. Police will take a report that you can use to file your insurance claim.
We strongly suggest that you request and retain report numbers for these types of incidents as they can be useful later for following up with police or dealing with insurers.
Reporting Gunshots to the Police
You can call either 911 or the non-emergency line to report suspected gunshots. If you hear gunshots, try to take note of at least two things: where you believe the shots were fired, and how many shots you heard. Any additional information you can provide will also be helpful.
DutchtownSTL's Rule of Thumb for Calling in Gunshots

If you know with some certainty where the shots were fired, call 911. Provide an accurate starting point for police to begin their investigation.

If you don't have much information besides "shots were fired," it's still important to report the incident, although you may choose to do so via the non-emergency line. Multiple calls from the same general area can help pinpoint a more specific location.

Police resources can be allocated based on calls for service. So even if you're short on details, make sure your call and the incident get logged. It's always important to call.
When calling in gunshots, do your best to accurately approximate where the shots were fired. If you believe they were the next block over, provide the street name and block number. For shots further afield, state your best guess. When multiple citizens report gunshots in the same area at the same time, police can narrow down the area to investigate.
The 911 dispatcher will also ask how many shots you heard. To the best of your recollection, state how many or approximately how many shots you heard. Indicate if they were fired rapidly or not — if you can remember a pattern (pop-pop … pop-pop-pop-pop), tell the dispatcher. If the shots sounded different, as though they may have come from two or more different firearms, report that as well.
Reporting Tips or Ongoing Activity
SLMPD has two additional points of contact to report issues or information that may not rise to the level of calling 911 or the non-emergency line.
To provide a tip or additional information on a crime that has occurred, call St. Louis Regional Crimestoppers at (866) 371-TIPS (8477). You can also submit a tip via the Crimestoppers website. In certain cases in which a tip leads to a felony arrest, a reward may be given.
You can also report ongoing drug or gang activity to SLMPD's Secret Witness Hotline by calling (314) 241-COPS (2677). Leave a detailed description of the situation including location, suspect names or descriptions, and type of activities.
Additionally, your Neighborhood Improvement Specialist is trained to intervene in ongoing nuisance activity related to a specific location or property. The NIS will work with the Problem Properties Unit and other police to pursue options both within and without the criminal justice system.
Not Sure? Call 911
If you're not sure whether or not the situation warrants a 911 call, choose 911. Calls to 911 and the non-emergency line all go to the same dispatch center, but the non-emergency calls are flagged as less urgent. When in doubt, call 911.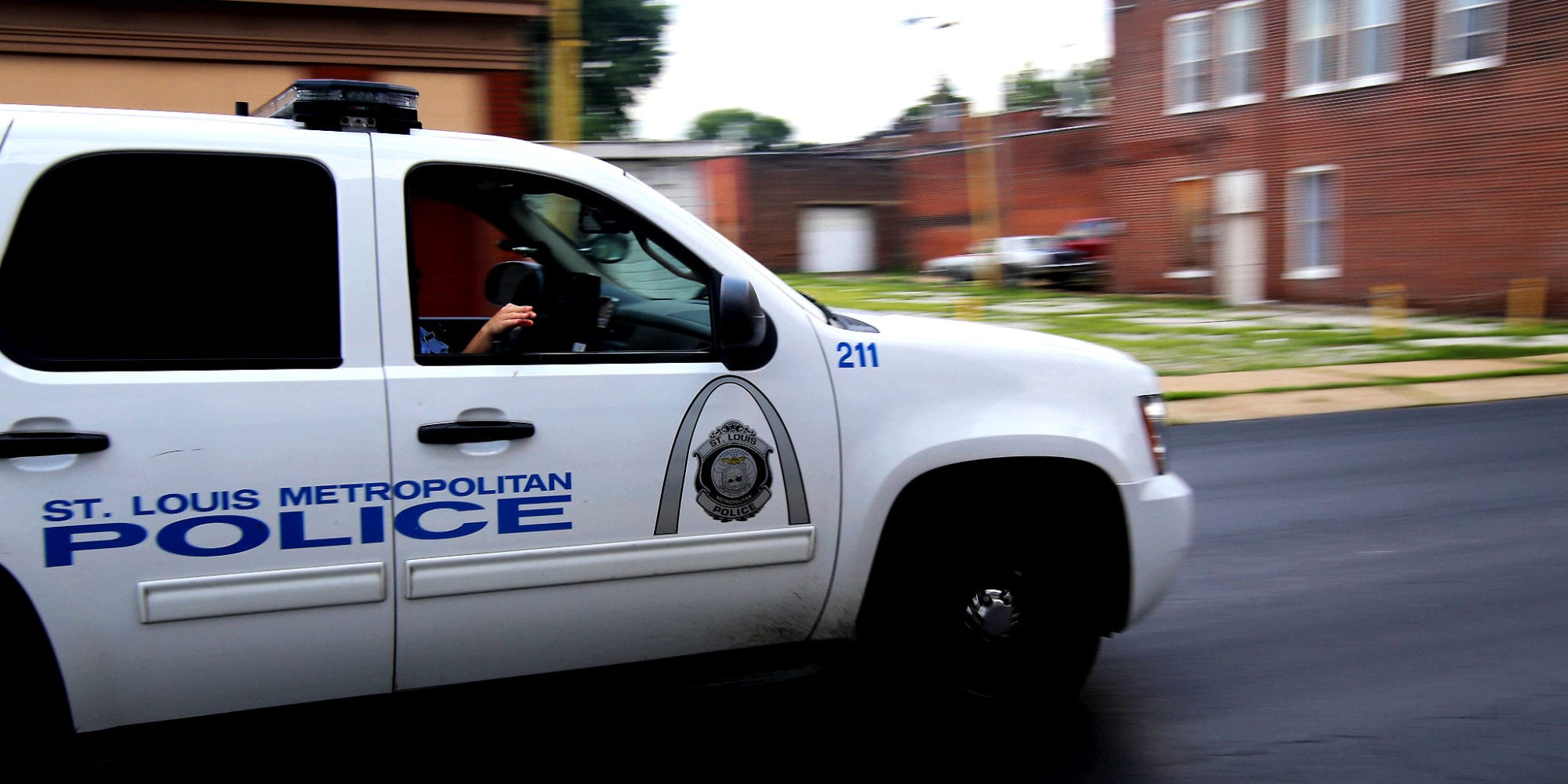 Police Districts in Dutchtown
The greater Dutchtown area lies within two different SLMPD police districts, the First District and the Third District.
SLMPD First District
The SLMPD's First District covers the southern and western portions of Dutchtown and the entirety of Mount Pleasant. The boundaries of the First District stretch from the city limits on the south, to Meramec Street, South Grand Boulevard, and Chippewa Street to the north.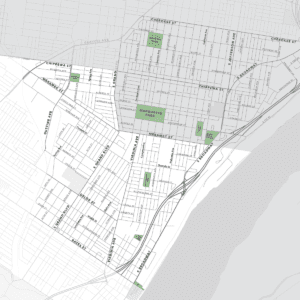 The First District stretches to the south and west to include other neighborhoods like Holly Hills, Boulevard Heights, Princeton Heights, and Southampton.
Contacting the First District
The First District is part of SLMPD's South Patrol Division based in the Southwest Garden neighborhood. Contact the South Patrol station at (314) 444-0100.
Dutchtown's Neighborhood Liaison Officer in the First District is Ofc. Steve Burle. You can email him at smburle@slmpd.org.
Capt. Donnell Moore is the Commander of the First District. You can contact him by calling the South Patrol station or emailing dmoore@slmpd.org.
Maj. Ryan Cousins is Commander of the South Patrol Division. You can reach him at South Patrol by calling (314) 444-0100 or emailing rocousins@slmpd.org.
SLMPD Third District
The SLMPD's Third District covers the northern portion of Dutchtown proper, as well as Gravois Park and Marine Villa. The Third District includes everything north of Meramec Street and east of Grand.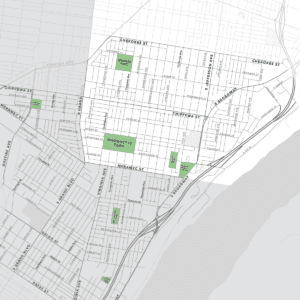 The Third District stretches all the way north to Chouteau Avenue just south of Downtown, and covers other neighborhoods including Lafayette Square, Soulard, and Benton Park.
Contacting the Third District
The Third District is part of the Central Patrol Division, based just north of Downtown in the JeffVanderLou neighborhood. The main telephone number at Central Patrol is (314) 444-2500.
Ofc. Jazmon Garrett is the Neighborhood Liaison Officer for the Third District portion of Dutchtown. You can contact her at (314) 444-2595 or jdgarrett@slmpd.org.
Capt. Joe Morici is the Commander of the Third District. Contact him by calling Central Patrol or at (314) 444-2597. You can also email him at jamorici@slmpd.org.
Maj. Renee Kriesmann is Commander of the Central Patrol Division. You can reach her at Central Patrol by calling (314) 444-2500.
Contacting Other Non-Emergency Services
Certain situations don't always call for a police response. Again, when in doubt, call 911 or the non-emergency line. But keep in mind that police are not social workers, medical experts, or counselors.
Alternative Resources
DutchtownSTL.org has compiled a list of alternative resources to deal with sensitive issues such as mental health concerns, homelessness, ongoing domestic violence, substance abuse, and more. Experts trained to work with specific problems can often provide more effective and less punitive answers. Again, if there is an immediate danger, call 911, but for long-term solutions, consider reaching out to other service providers.
Nuisance Activity
For a wide range of issues that constitute a problem but don't present an immediate danger, the Citizens' Service Bureau or your Neighborhood Improvement Specialist can provide guidance and assistance. File a report with CSB or call your NIS for ongoing nuisance activity including code violations, problems with vacant buildings, maintenance issues, and more. The CSB or your NIS will work with or refer cases to SLMPD as necessary.
---
Photos for this article come courtesy of photographer Paul Sableman.