Come to the Original Crusoe's on Tuesday, January 29th to meet your Dutchtown Community Improvement District safety team! The meet and greet starts at 5:30pm.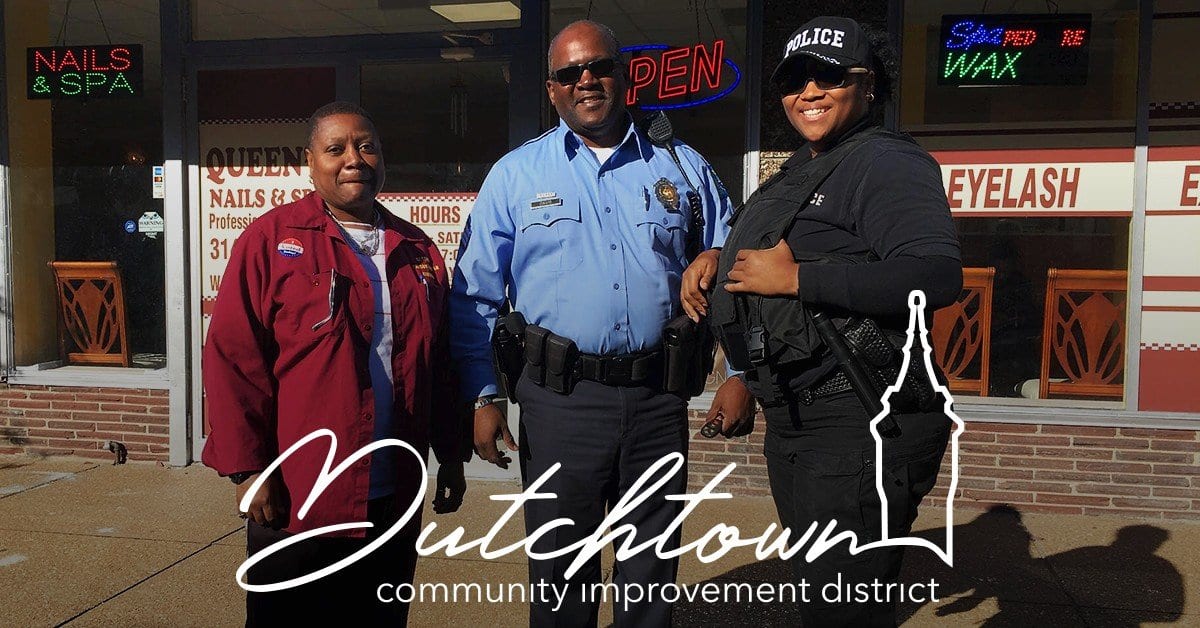 Campbell Security Group has recently started patrolling the Dutchtown CID footprint on foot and by car. Campbell employs off duty, uniformed St. Louis police officers for its neighborhood patrols. You may have noticed these officers walking the beat in the Dutchtown CID and meeting with business operators.
You can meet some of the officers from Campbell on Tuesday and hear about their results so far. Also on hand will be Neighborhood Liaison Officers from the St. Louis Metropolitan Police Department to discuss the department's efforts in the neighborhood. We'll also have Neighborhood Improvement Specialists available to discuss issues with nuisance and problem properties and other quality of life issues.
Members of the Dutchtown CID Safety Committee and Board of Directors will be there to talk about the CID's plans for 2019 regarding safety and more. The CID will also be providing some refreshments. Let us know you're coming by RSVP-ing on the Facebook event page.
If you can't make it but still have questions or want to get involved, the next quarterly meeting of the Dutchtown CID Safety Committee is on March 21st, 5:30pm at Crusoe's. You can also email safety@dtcid.org for more information.