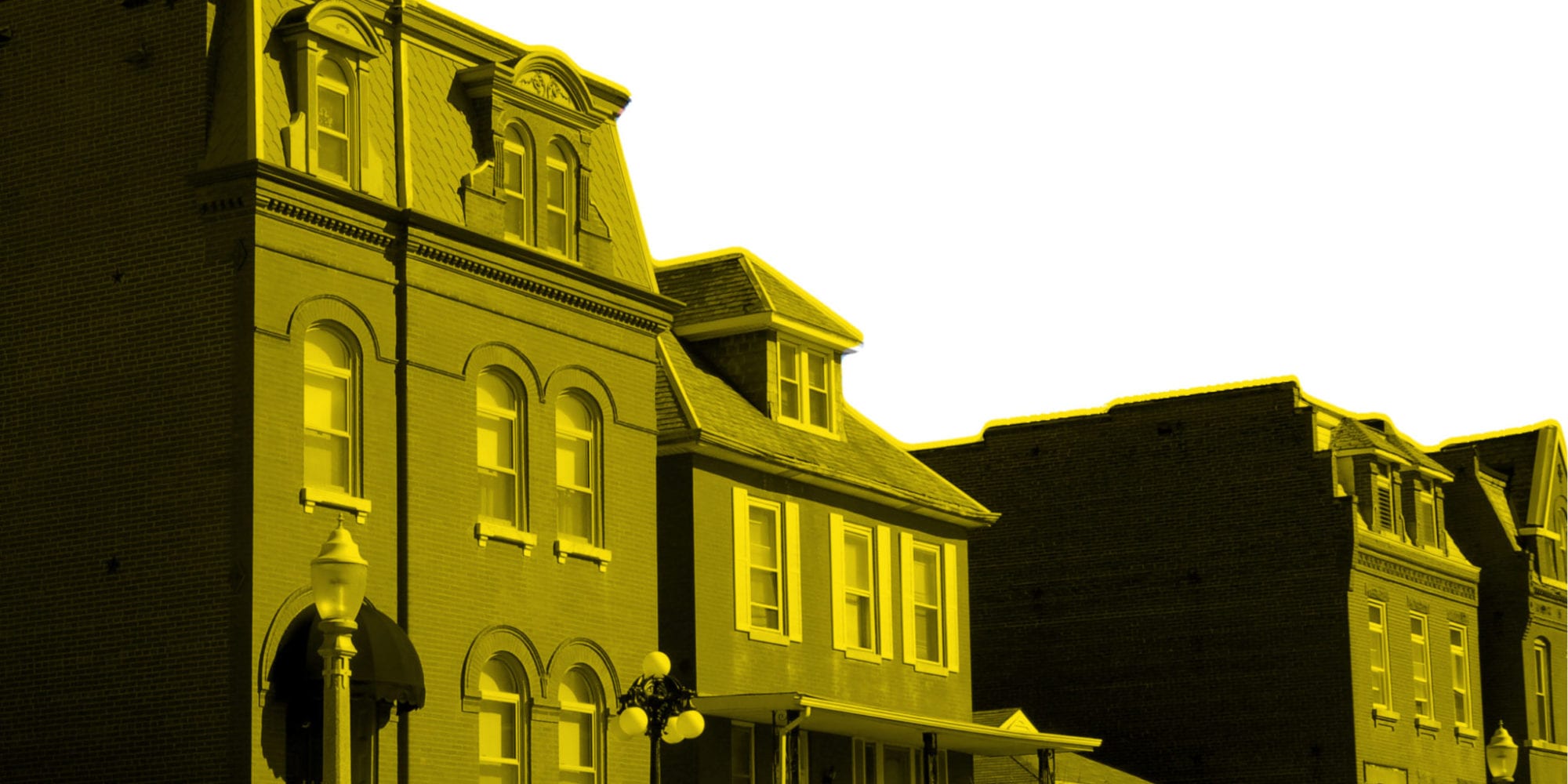 Thank you to all who made our Go Dutch! real estate mixer on March 20th a huge success! Hosted by DT2, Dutchtown South Community Corporation, and the Dutchtown CID at Habitat for Humanity Saint Louis's new headquarters on South Grand, we brought lots of real estate professionals and potential new neighbors together to learn what Dutchtown has to offer.
In case you missed our presentation, you can find it here. We talked about some of the big investments coming to Dutchtown like the Chippewa Park project, Louisiana Calm Streets, and the Dutchtown CID. We discussed the real estate market (there's something for everyone!) and how DT2 can help sell houses in the neighborhood. We also had guests to help homebuyers find mortgages, down payment assistance, and energy efficient solutions for their new homes.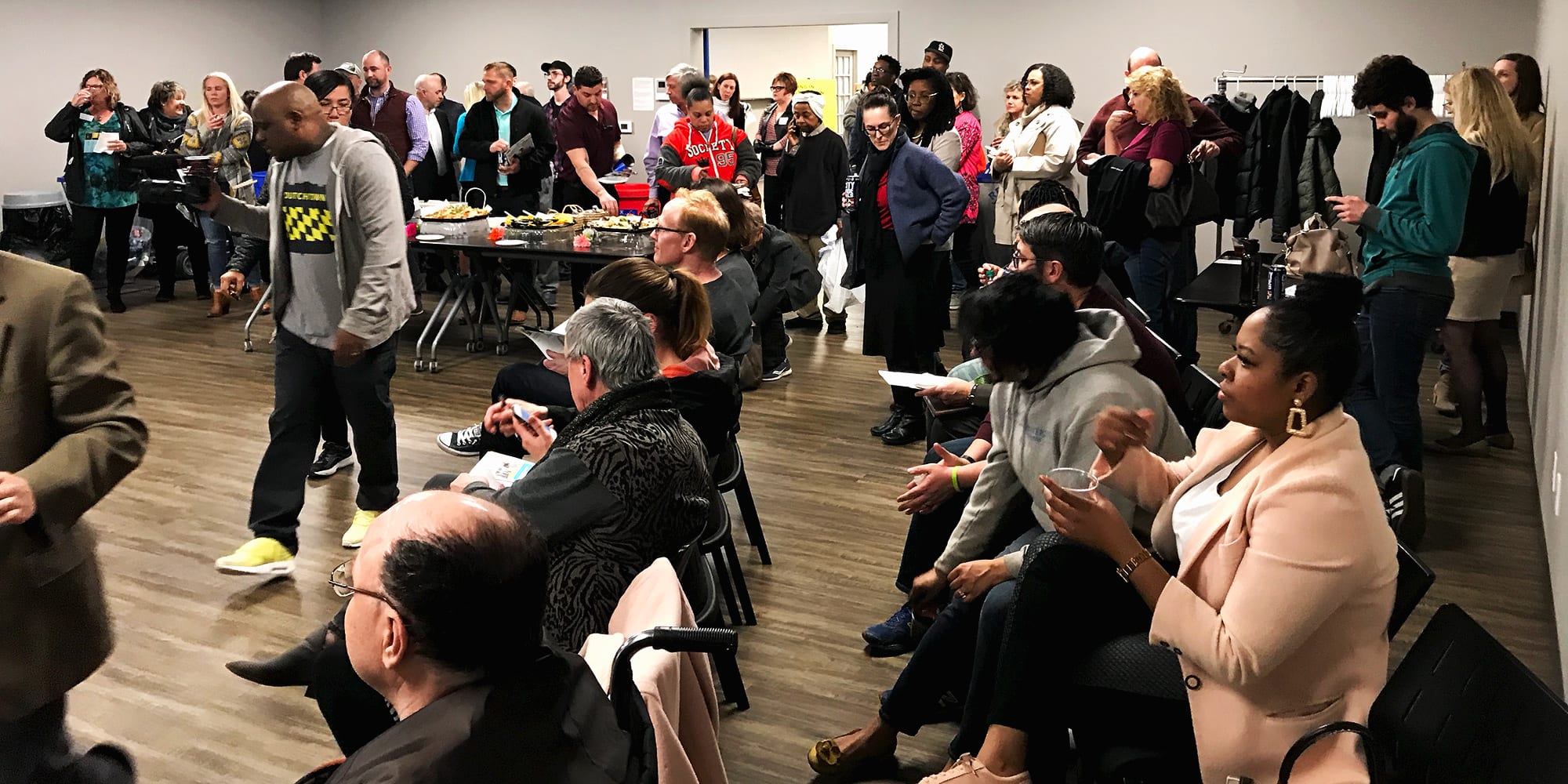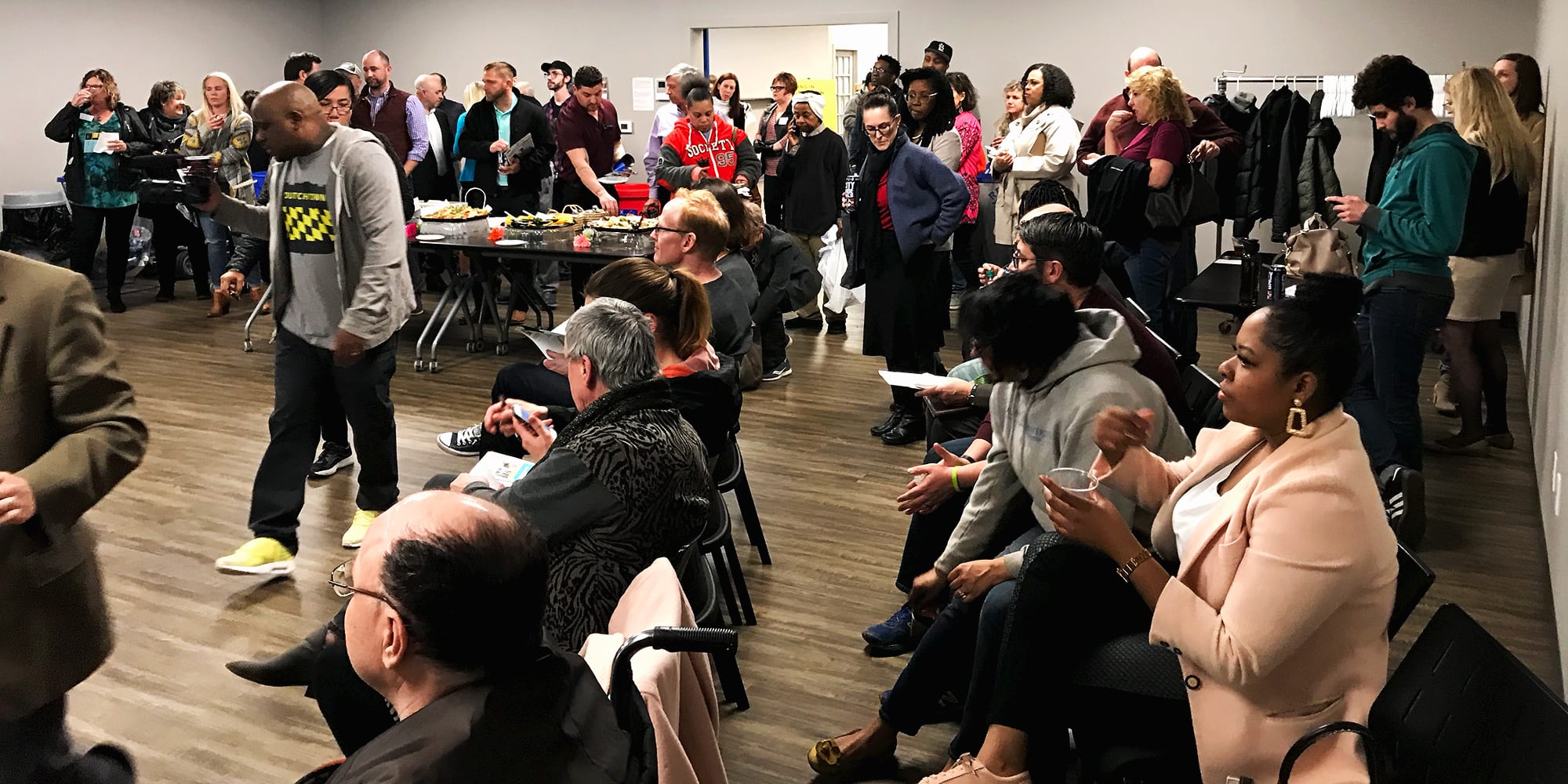 If you'd like a stack of Go Dutch! brochures for an open house, real estate office, or other public location, get in touch and we can supply them. And if you saw a shirt you wanted to pick up, they're available in our DutchtownSTL Shop.
We'd like to thank our sponsors and participants one more time: USA Mortgage, Insight Title, Anthony Duncan Architecture, RE Source, Crawford-Butz Insurance, Prosperity Connection, EarthWays Center, DT2, DSCC, the Dutchtown CID, and Habitat for Humanity. Thanks for helping to produce a great event!
We're working to build the Go Dutch! page into a resource for homebuyers and real estate professionals to learn more about the market here in Dutchtown, so stay tuned!