Spring has sprung in Dutchtown! It's a beautiful time of year to get out and enjoy everything Dutchtown has to offer.
Check our calendar regularly, we're always adding more events. Follow us on Facebook, Instagram, and Twitter for even more updates.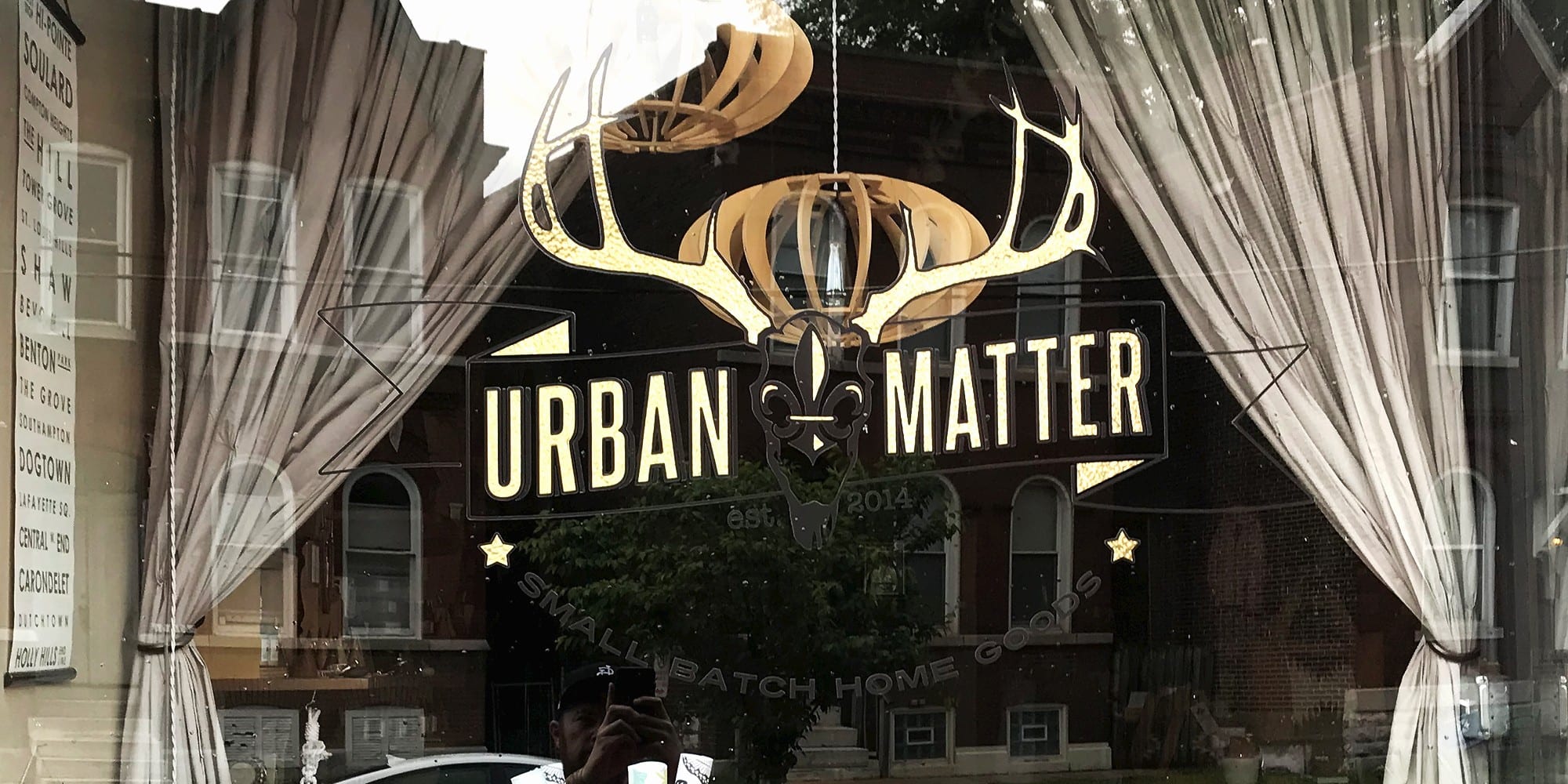 Virginia is for Dutchtownies
Learn more about who's living, working, organizing, and thriving on Virginia Avenue at the next DT2 After Hours on April 17th at Urban Matter. While Urban Matter is outgrowing its humble storefront, many other businesses are just getting started on Virginia. Come see what's going on with the artists and makers creating a scene in this corner of the neighborhood.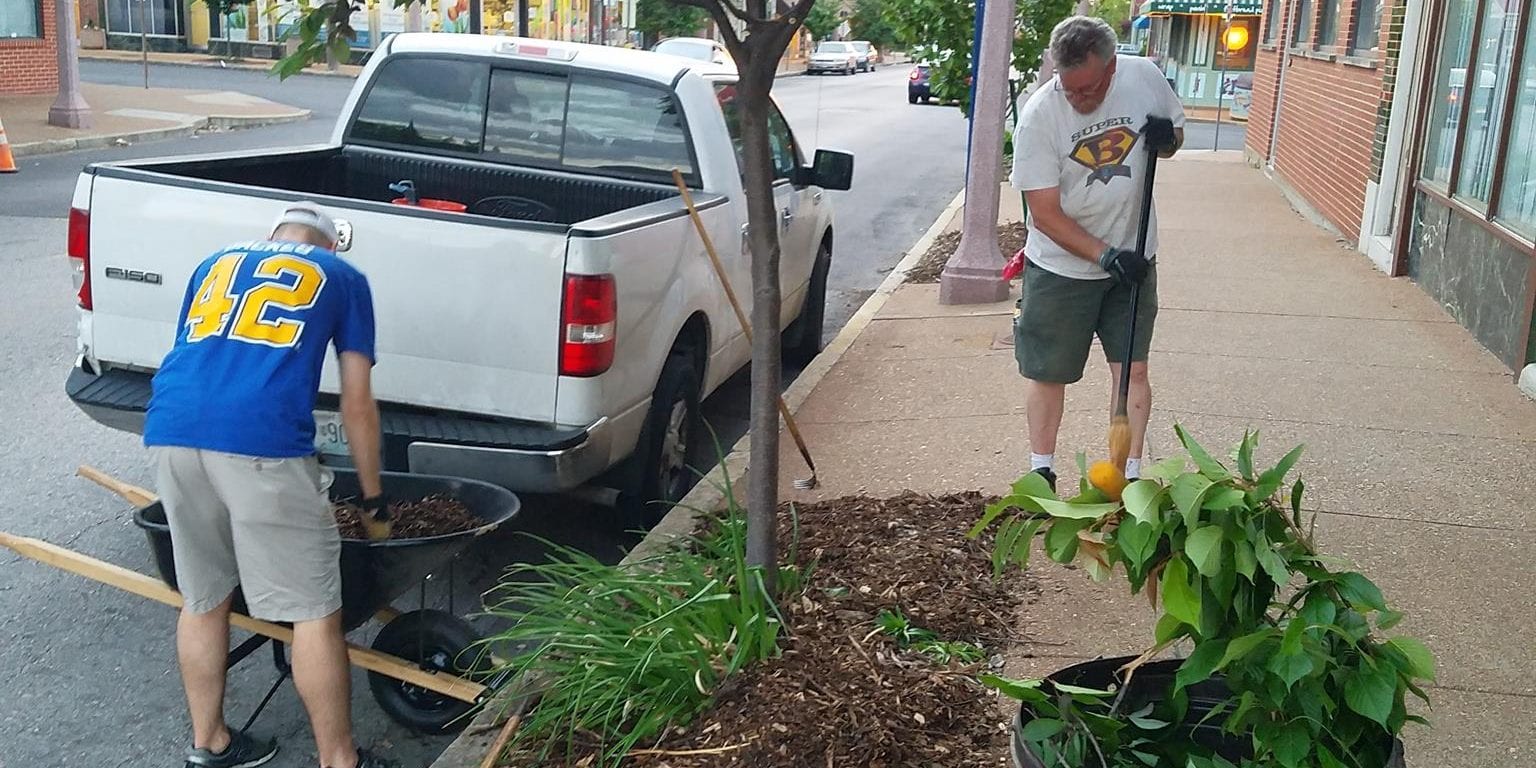 Clean Dutch!
DT2, the Dutchtown CID, the St. Anthony of Padua Men's Club, and Urban Eats all invite you to help clean up the neighborhood on Saturday, April 20th. Celebrate Earth Day Weekend by sprucing up your corner of the neighborhood, or join groups mobilizing to clean along Meramec and Virginia. Gloves, bags, and tools are available — please contact us if you'd like to reserve some supplies for your block.
There's sure to be more spring cleaning throughout April. Check out our neighborhood cleanups page to find more volunteer opportunities.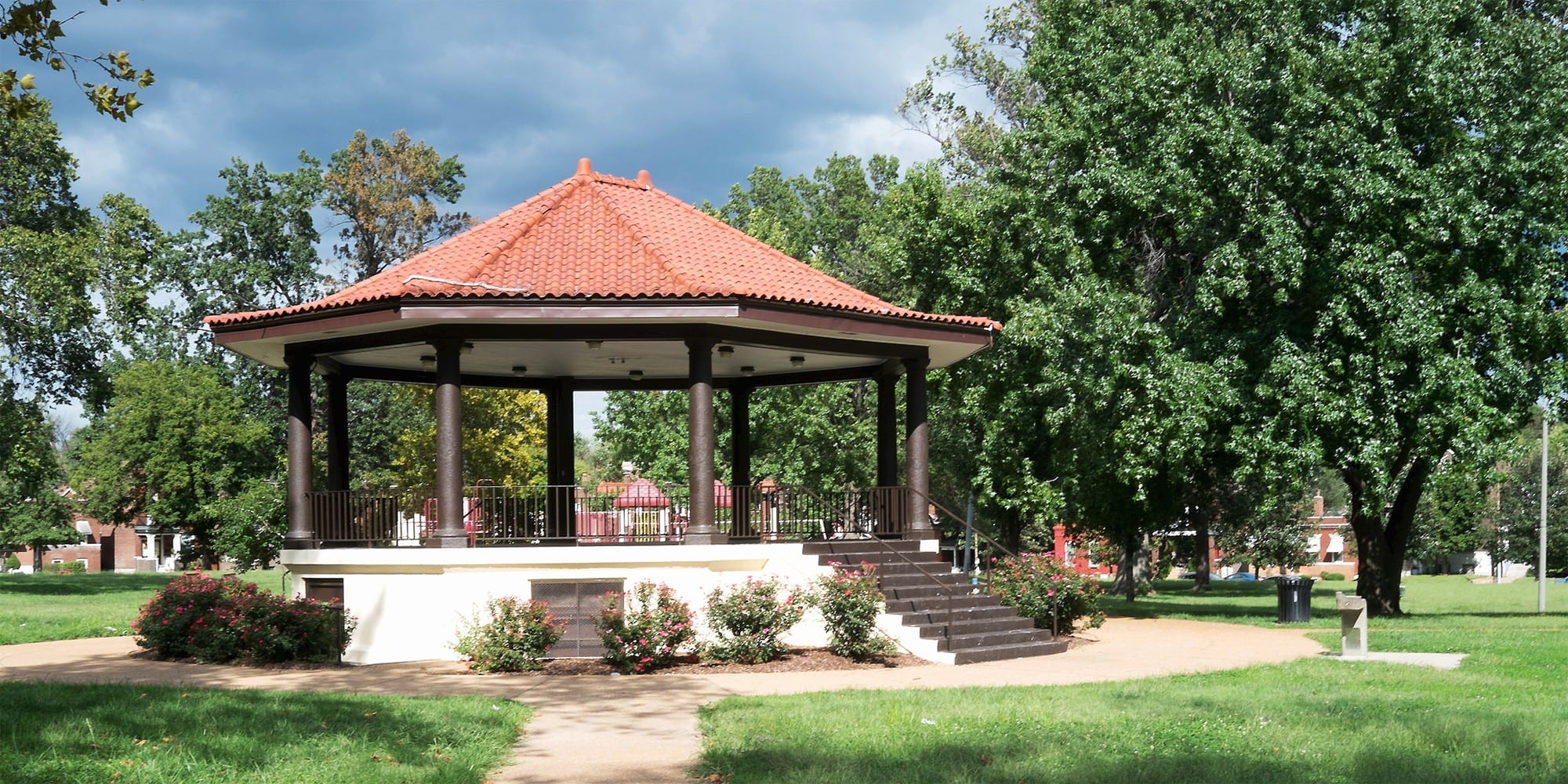 Gravois Park Easter Eggstravaganza
The Gravois Park and Benton Park West neighborhood associations hold their annual Easter egg hunt on Saturday, April 20th at the pavilion in Gravois Park. The hunt begins at 10:15am. The Bubble Bus will visit at 10:45am, and photos with the Easter Bunny will be available for a $1 donation.
Neighborhood Meetings
Gravois Park meets on Tuesday, April 9th at 6pm. Their meetings are held in the old Jefferson Bank building at 3353 California, just north of Cherokee Street.
Dutchtown West meets on Wednesday, April 10th at 7pm. Join them in the banquet hall at Grbic Restaurant at Keokuk and Meramec.
The St. Cecilia Historic District Neighborhood Association meets on Tuesday, April 16th at 6:30pm. They meet at St. Cecilia School. Their April meeting will feature a Citizens on Patrol training.
Marine Villa meets on Monday, April 22nd. They meet in the back room at Irish Corner Pub at Cherokee and Lemp.
The Dutchtown CID Board of Directors meets on Thursday, April 25th. The meeting is at 5:30pm at Urban Eats.
Thomas Dunn Learning Center
Visit Thomas Dunn Learning Center's Art Lab Monday through Thursday from 3pm to 6pm. Work on your own piece or participate in the focus of the day. Art supplies are available along with tons of items to reuse and repurpose.
The South Side Youth Council meets every Monday at 4pm at Thomas Dunn. The South Side Youth Council aims to contribute to the South Side community by creating and organizing youth led programs and events.
Money Mondays continues through tax season. Learn basic household finance and money management skills to help get your new year on track. You can drop in from 4pm to 6pm on Mondays, or call 314-282-9314 to schedule a Wednesday appointment.
Sip 'n Sketch is Wednesday, April 10th at 6:30pm. Everyone can participate in this life drawing class for all skill levels. Bring a snack and a beverage. Register by calling 314-282-9314.
Thomas Dunn hosts Respect! the Mother beginning Thursday, April 18th with an opening reception at 7pm. This show celebrates the Earth, the creative force, mothers, and the use of recycled and reclaimed materials for artistic purposes.
Around Dutchtown
Perennial's Earth Month membership drive is underway. It's a great time to become a member and receive discounts on classes in paper making, knitting, embroidery, and more. Find tons of classes at Perennial's website.
St. Anthony of Padua hosts two more fish fries this month before the season ends. Friday, April 5th is Cajun Night, and on Friday, April 19th the regular menu is back. Grab a plate and a margarita with your neighbors.
Intersect Arts Center offers a six week drawing class for both beginners and advanced students starting Thursday, April 11th. Instructor Yowshien Kuo will provide personalized guidance as students learn to add form and value to their drawings. The course is $40.
The Juice on Cherokee is refreshed and ready to relaunch, and they're also opening their new Galeria Obscura art space. Come by on Saturday, April 13th for food, live music, and fresh art.
The Dutchtown South Community Corporation holds their monthly Community Empowerment Committee meeting on Wednesday, April 24th at Thomas Dunn Learning Center. Help shape DSCC's goals through community input and participation. Dinner and child care are provided.
---
There's something going on every day on the Dutchtown calendar! Don't forget to follow us on Facebook, Instagram, and Twitter for even more Dutchtown news. You can also sign up for our mailing list for occasional updates.
Top photo and many of the other photos on DutchtownSTL.org by Paul Sableman.