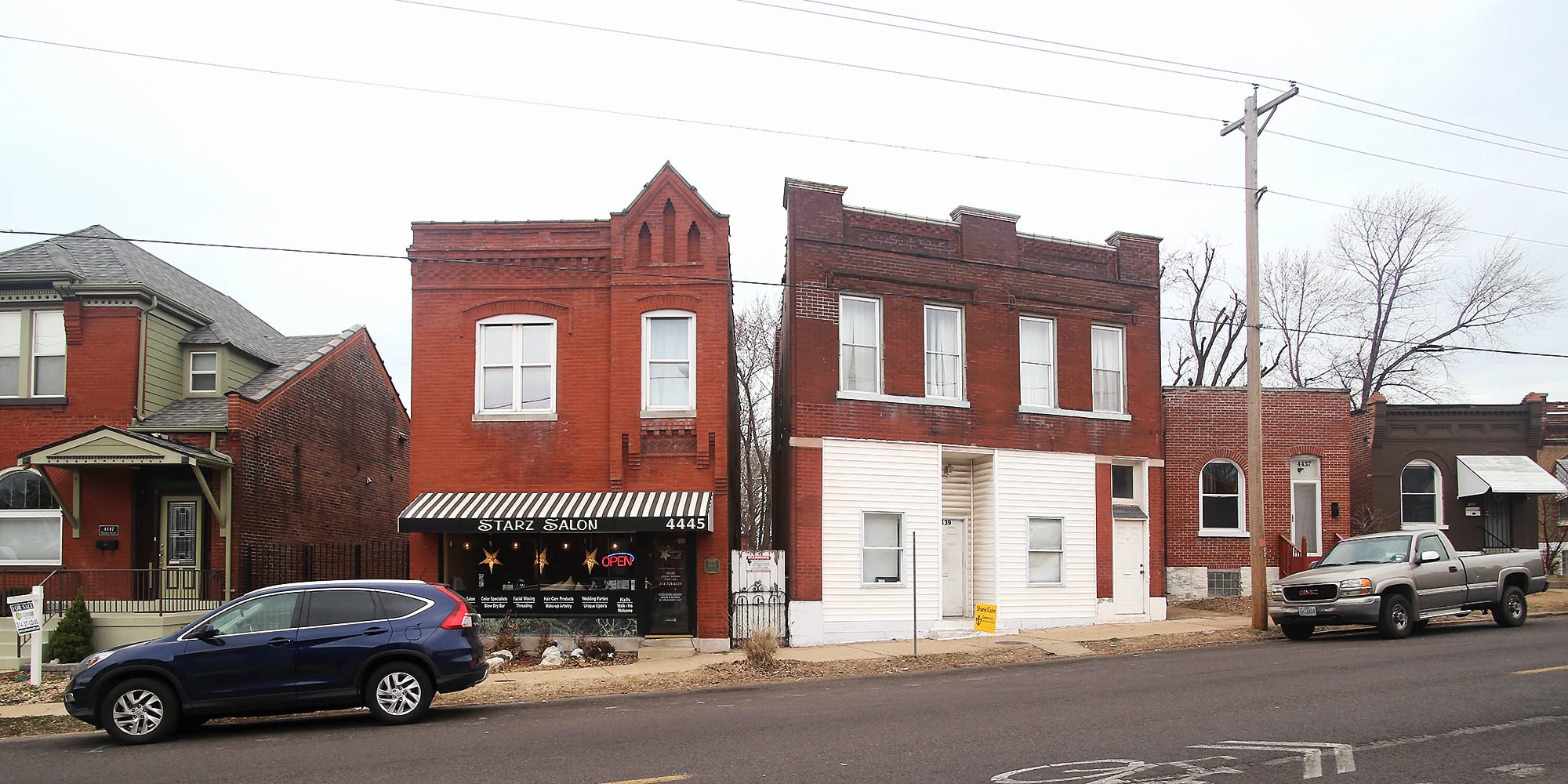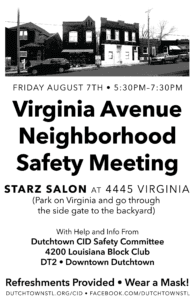 On Friday, August 7th, residents and business owners from the 4300 and 4400 blocks of Virginia Avenue will meet at Starz Salon, 4445 Virginia in the backyard. These neighbors want to begin forming an organized and cohesive block club. You're welcome to join from 5:30pm to 7:30pm. Meet the neighbors, along with residents from other nearby and recently organized blocks, plus representatives from DT2 • Downtown Dutchtown and the Dutchtown Community Improvement District.
How Block Organizing Starts
A growing group of neighbors on Virginia began talking about issues on their blocks — trash on the street and in the alleys, crime, and other nuisance activities nearby. What started with an informal plan for a neighborhood cleanup evolved into a desire to create an organized and permanent coalition for neighbors to strengthen and improve their corner of Dutchtown.
They're not the first blocks in Dutchtown to organize. It usually starts organically. A few neighbors on each others' porches discussing experiences and some loose ideas will turn into a few more neighbors cleaning up the alley. Then they'll plan a block party that gets everyone onto the street, meeting and mingling, often for their neighbors for the first time. They exchange phone numbers and emails. They talk more and look out for each other. The momentum grows.
What Happens Next
This is how things started on the 4200 block of Louisiana, the 3500 block of Kingsland Court, and certainly others over the years throughout Greater Dutchtown. What started as a few neighbors casually interacting became a tight network of residents who communicate, plan, and protect each other.
Planning the Future of Block Organizing
DT2 • Downtown Dutchtown and DutchtownSTL.org seek to strengthen these nascent block organizations, facilitate communication, and build a template for other blocks to follow. With the experience of neighbors already involved, we hope to create a straightforward model that helps interested blocks quickly get organized.
Does your block already have an organization that fits the bill? Would you like it to? Get in touch with us and help to plan for the future of block organizing in Dutchtown.
You can also meet us tonight at Starz Salon for refreshments and discussion about how your block can get involved. Make sure to be safe and bring your mask along with your ideas and questions!
---
Top photo by Paul Sableman.