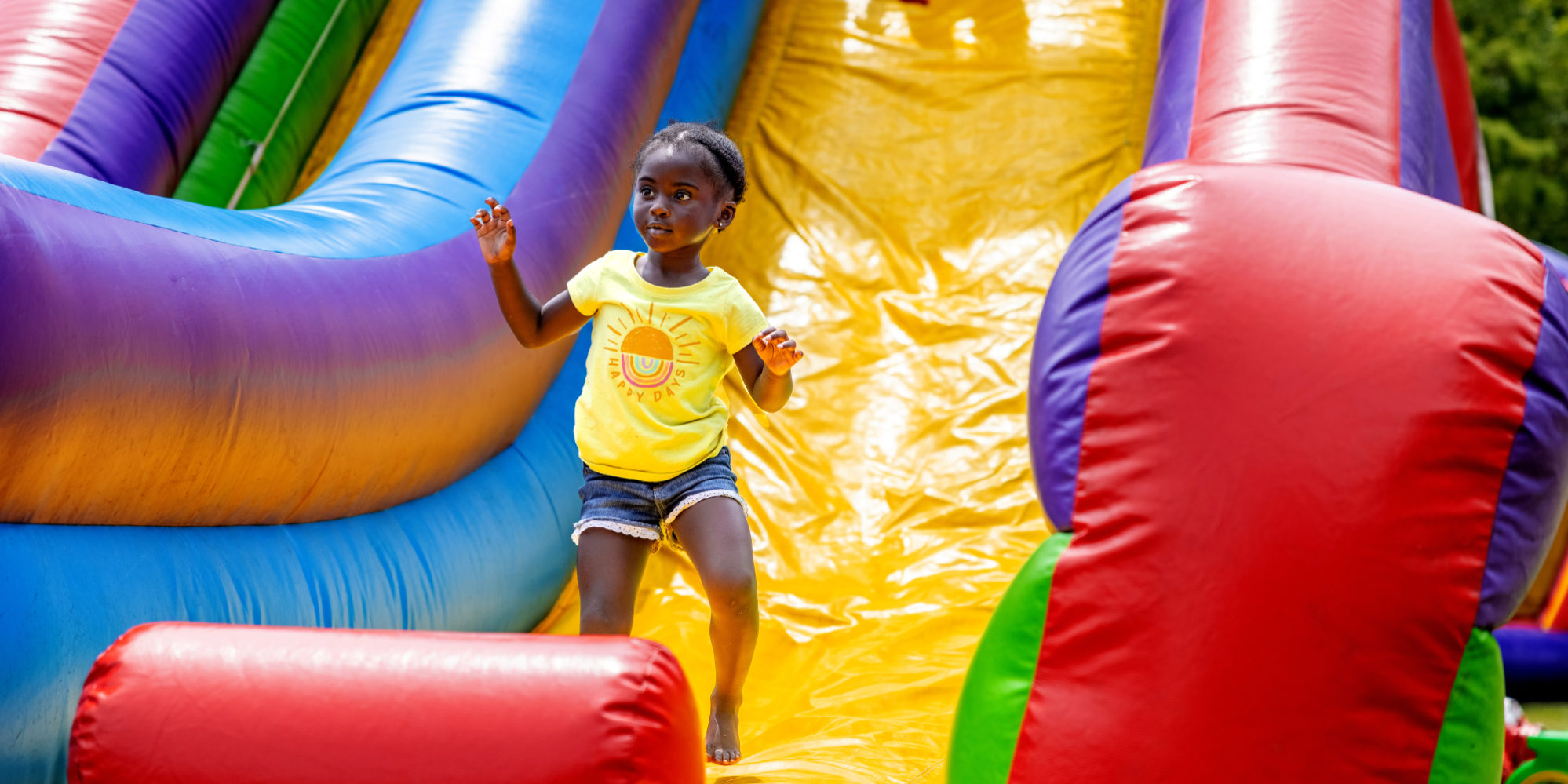 The fourth annual Marquette Community Day was another huge success! Dutchtown neighbors, led by MCD founders Ben Robinson and Markus Haskins, gave out backpacks and school supplies for children in the Dutchtown neighborhood, along with sharing local community resources and providing a fun day out to create a unique, community-oriented celebration in Marquette Park.
With the ongoing Coronavirus pandemic hitting low-income families disproportionately hard, Marquette Community Day distributed more than 500 backpacks filled with school supplies to help local families bridge the financial gap as they prepare their children for the start of the school year. MCD also partnered with the St. Louis Health Department to provide vaccines to event attendees.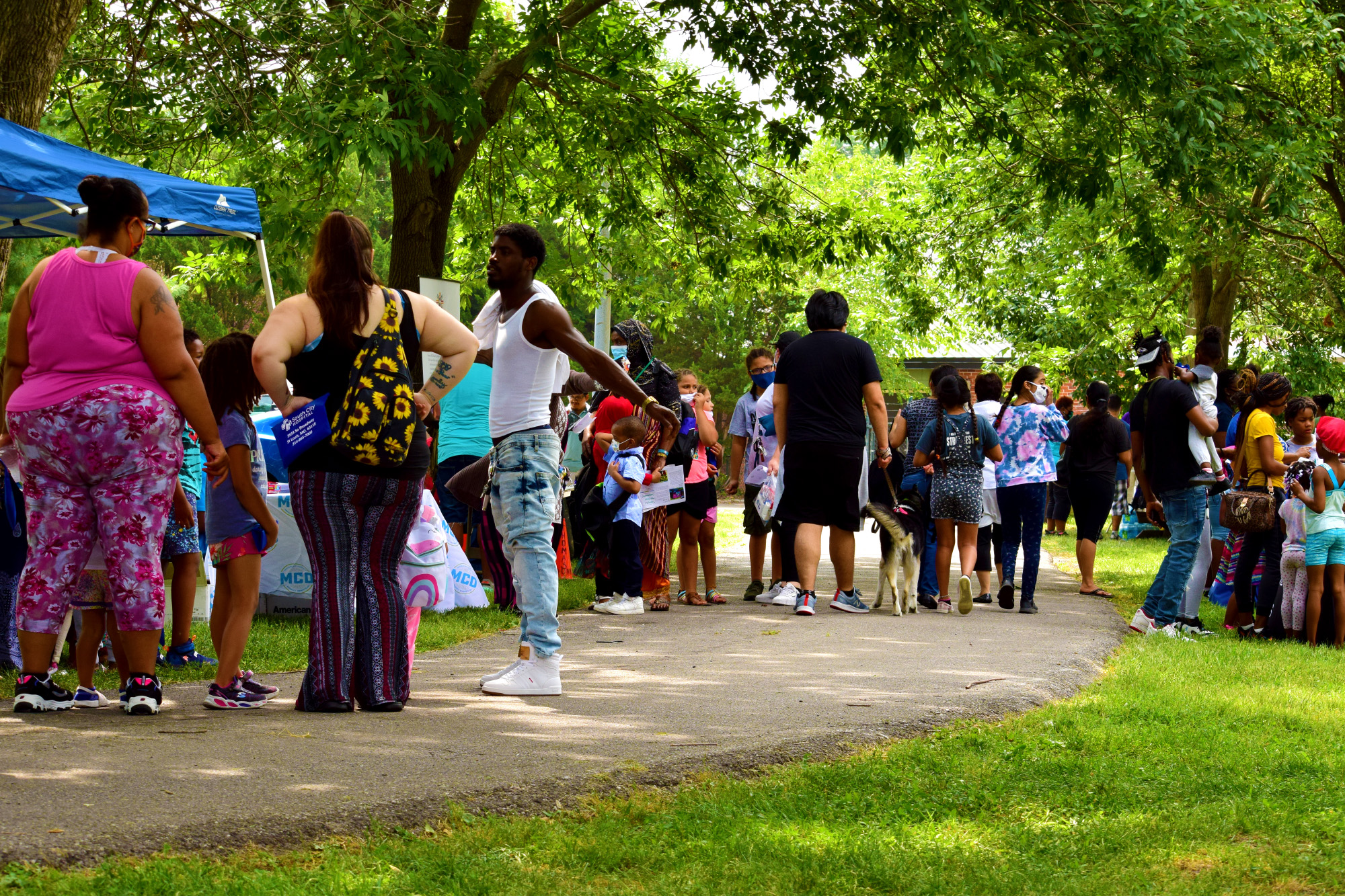 Marquette Community Day's 2021 Comeback
After taking a one-year hiatus due to pandemic constraints in 2020, nothing was going to stop organizers this year from getting the event back to the community they loved. "This is a grass-roots organized event dreamt up by two people from the community, for the community," said Marquette Community Day co-founder Ben Robinson, Jr. "Raising funds this year has been especially challenging with the pandemic, but we keep fielding questions from community members regarding Marquette Community Day this year. The need for this event has not gone away, it has only become greater."
Activities at Marquette Community Day centered around the entire family. Besides receiving backpacks, school supplies, healthcare services, and haircuts, kids also got a chance to just be kids with horse rides, a bounce house and slide, foam archery, and tons of other fun activities.
"Our goal was to outdo what we have done over the past few years with more backpacks and supplies for area children, more entertainment for families, more positive energy, and more community building," said Markus Haskins, co-founder of Marquette Community Day.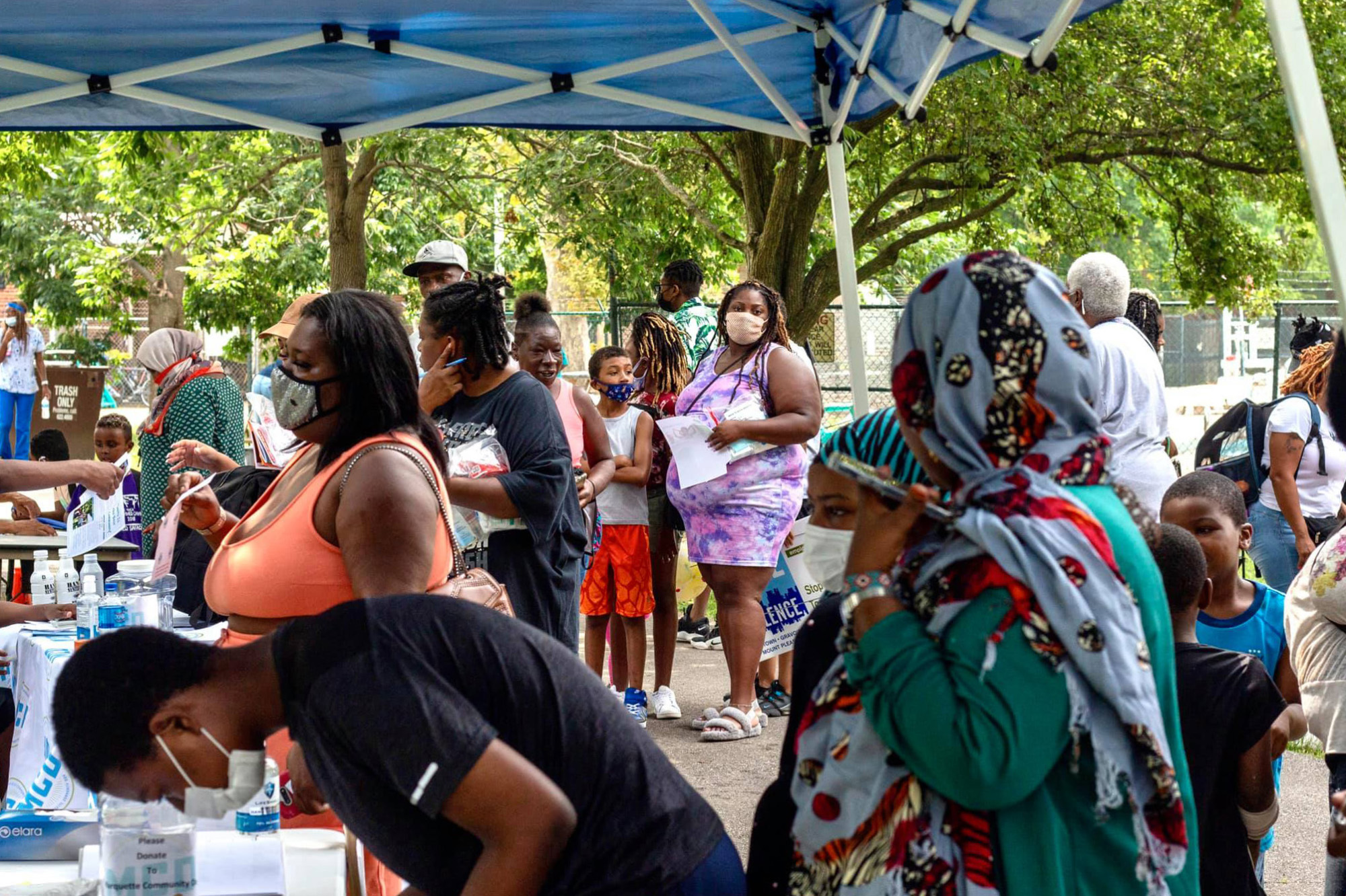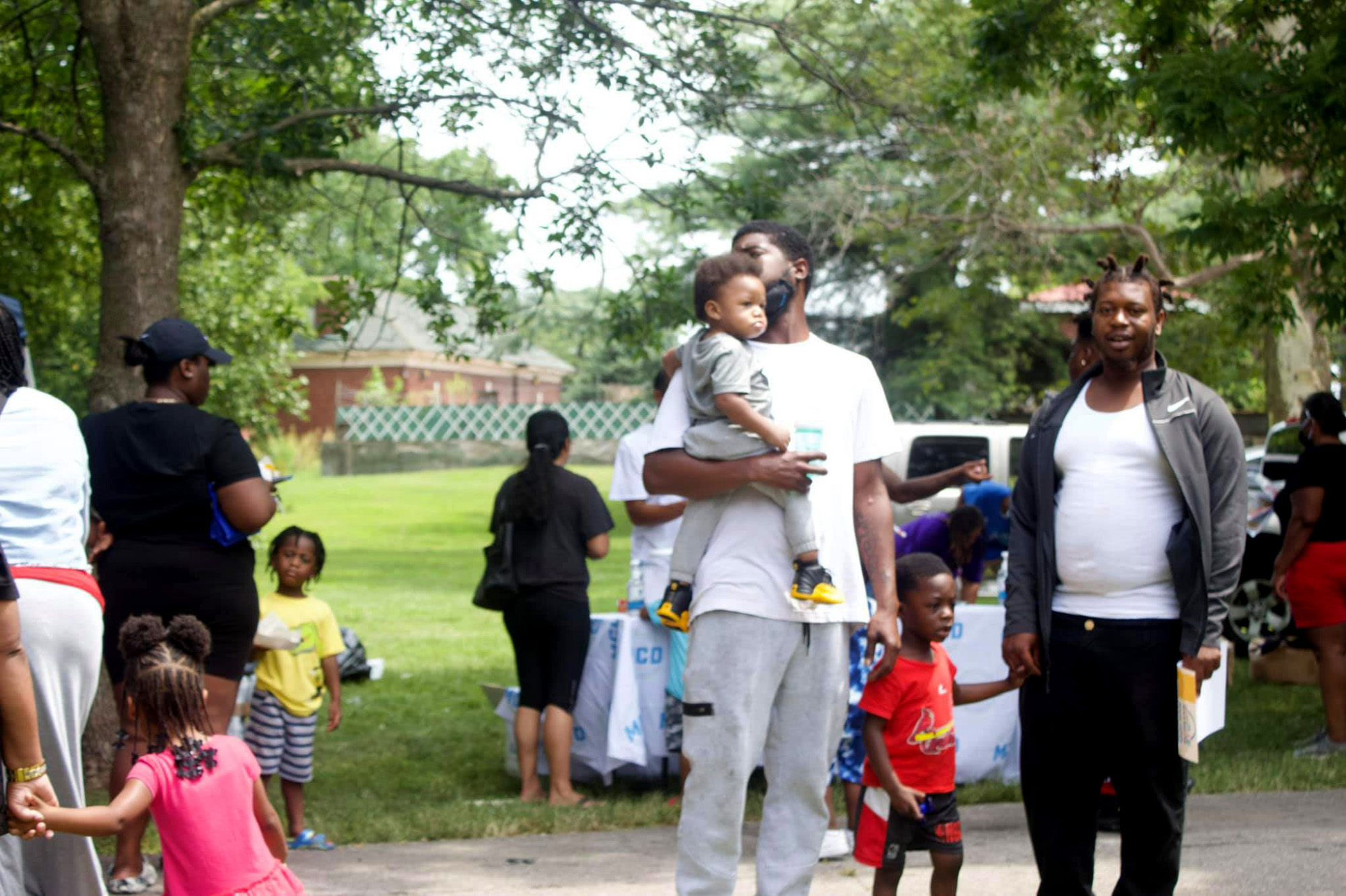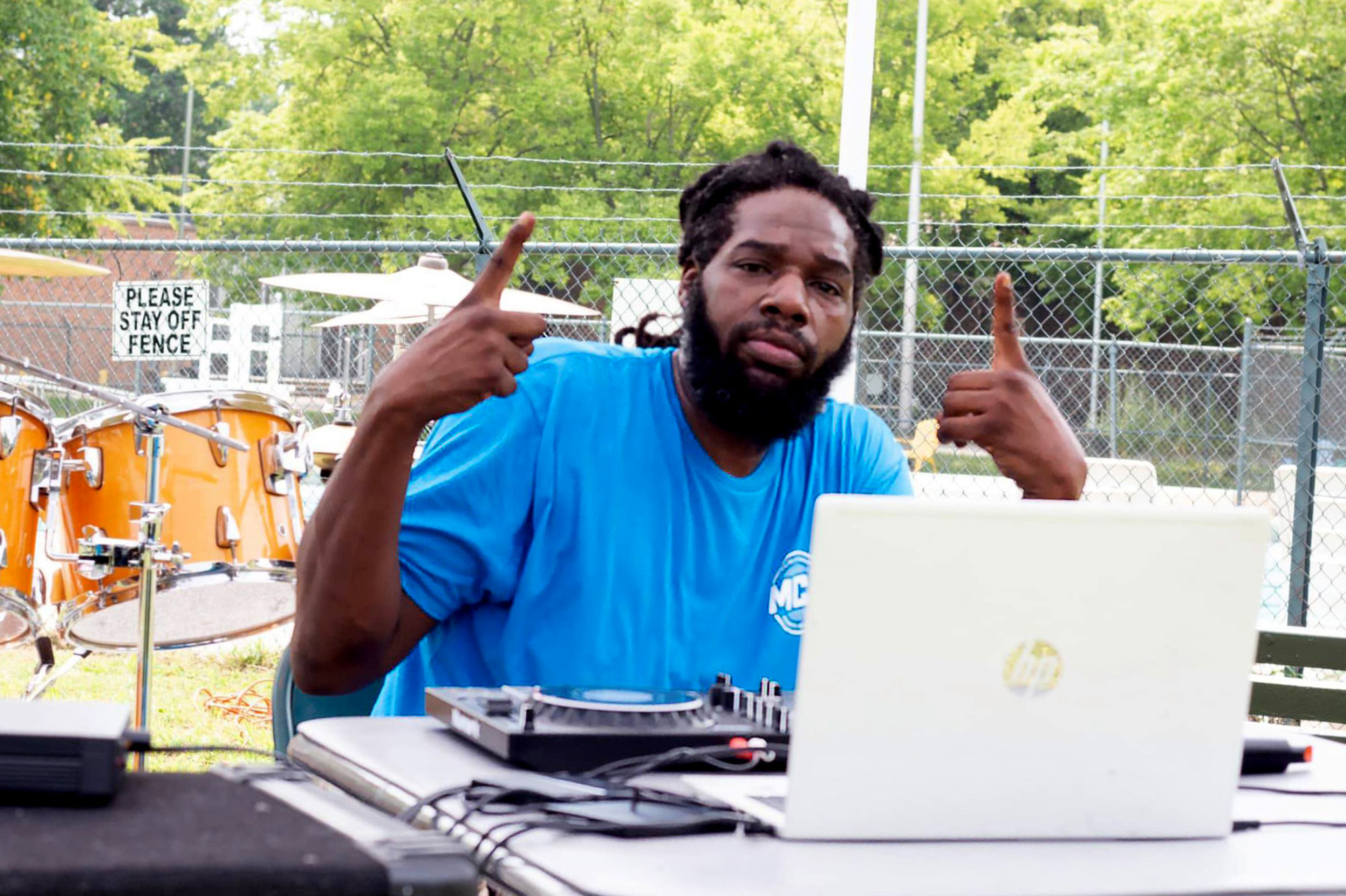 More About Marquette Community Day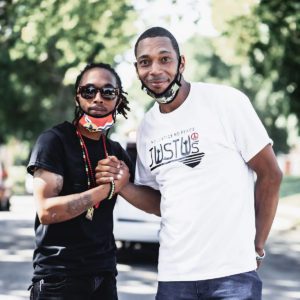 Started in 2017, Marquette Community Day was created to address the unique needs, concerns, and burdens that Dutchtown families, local businesses, and community organizations face on the South Side. The back-to-school celebration serves as a positive launching point for neighborhood kids to get excited about returning to school, prepared with backpacks, supplies, fresh haircuts and styles, and fun stories of what they got to do with their families at MCD.
Organizers Markus Haskins and Ben Robinson both grew up in the neighborhood and graduated from Roosevelt High School. Haskins and Robinson team up with Marquette Park Recreation Center, local small businesses, and other community organizations to provide the activities, supplies, and services available at the event. Marquette Community Day is an entirely grassroots event without a single large corporate benefactor or non-profit sponsor.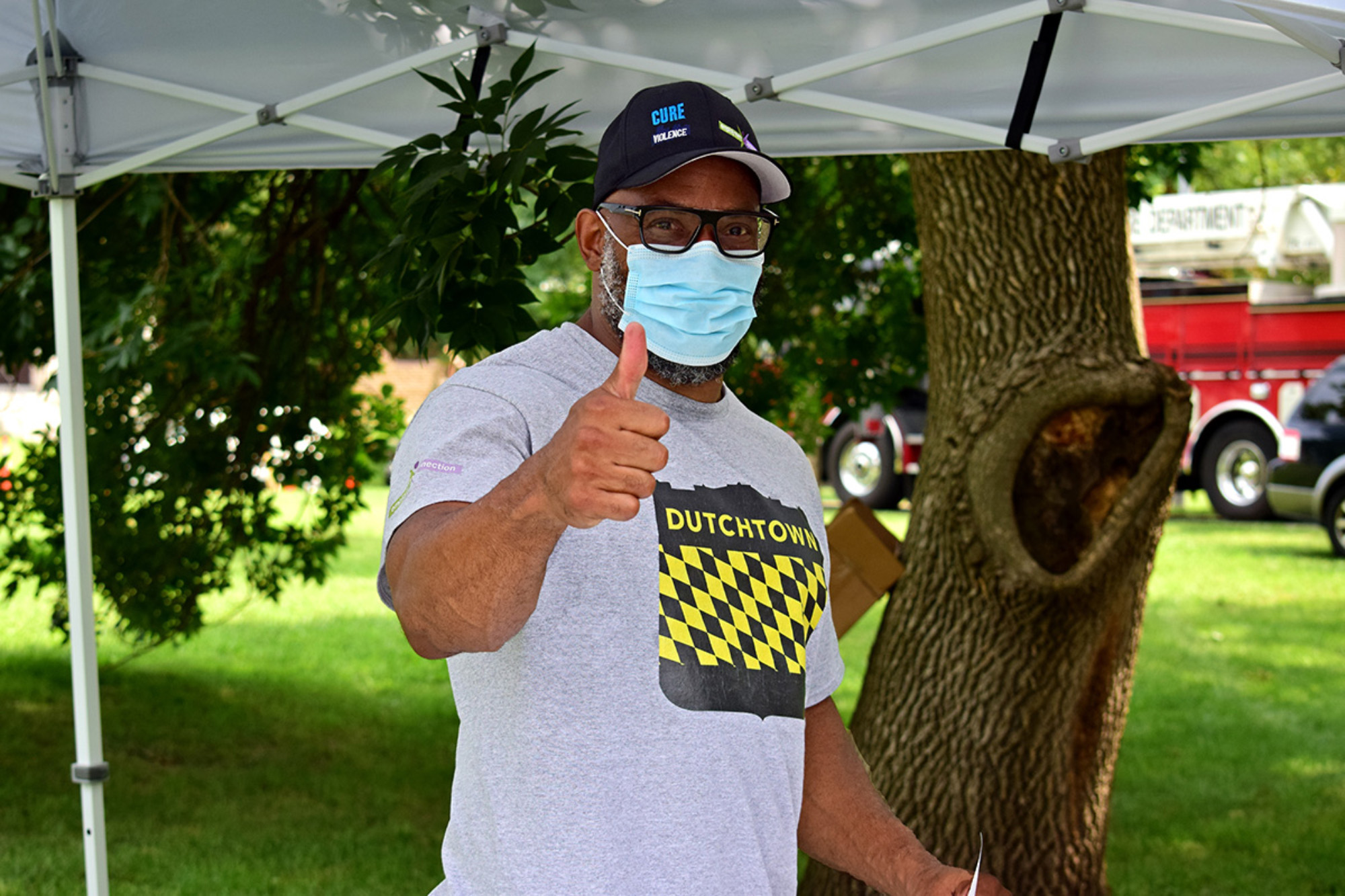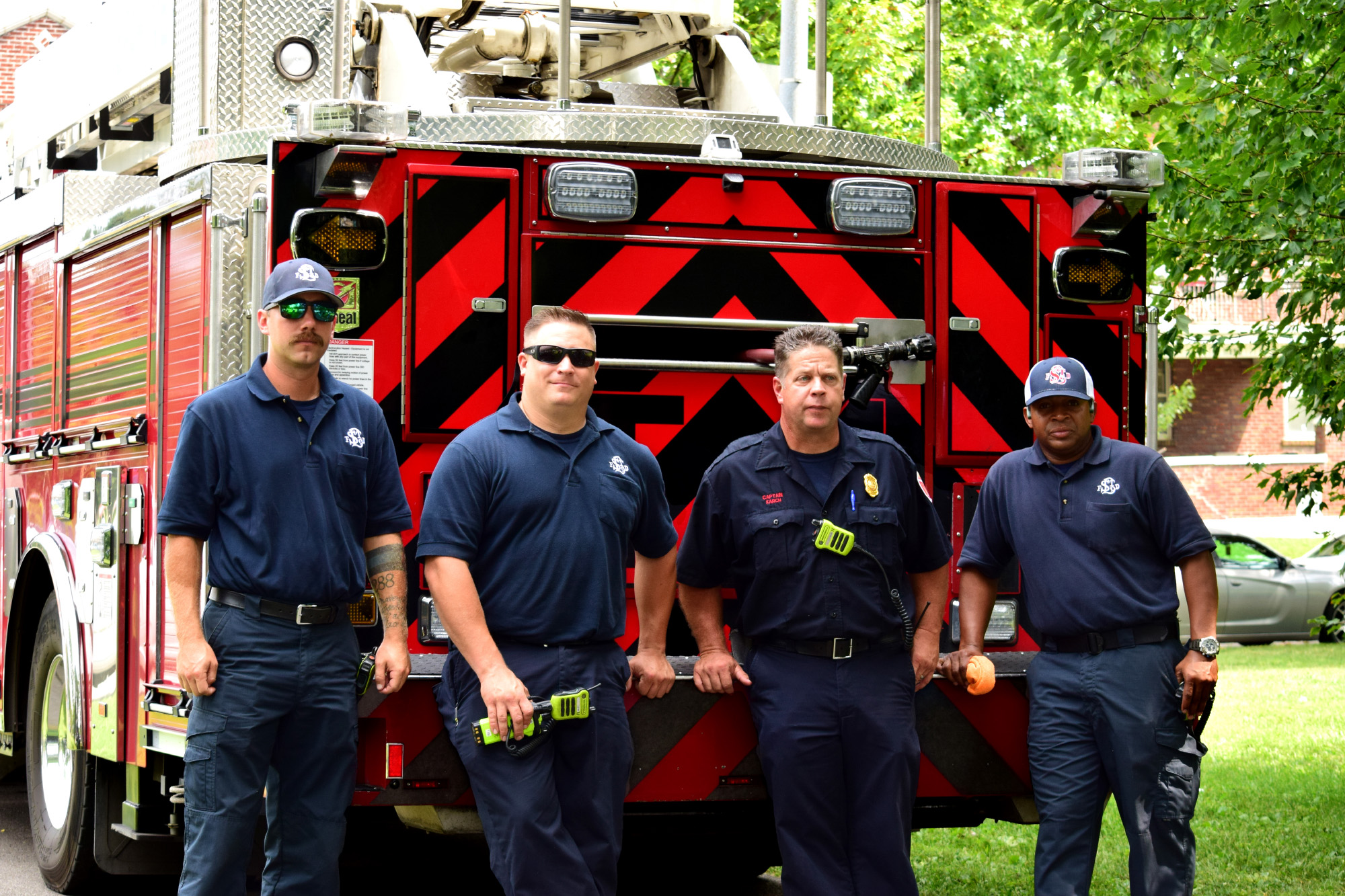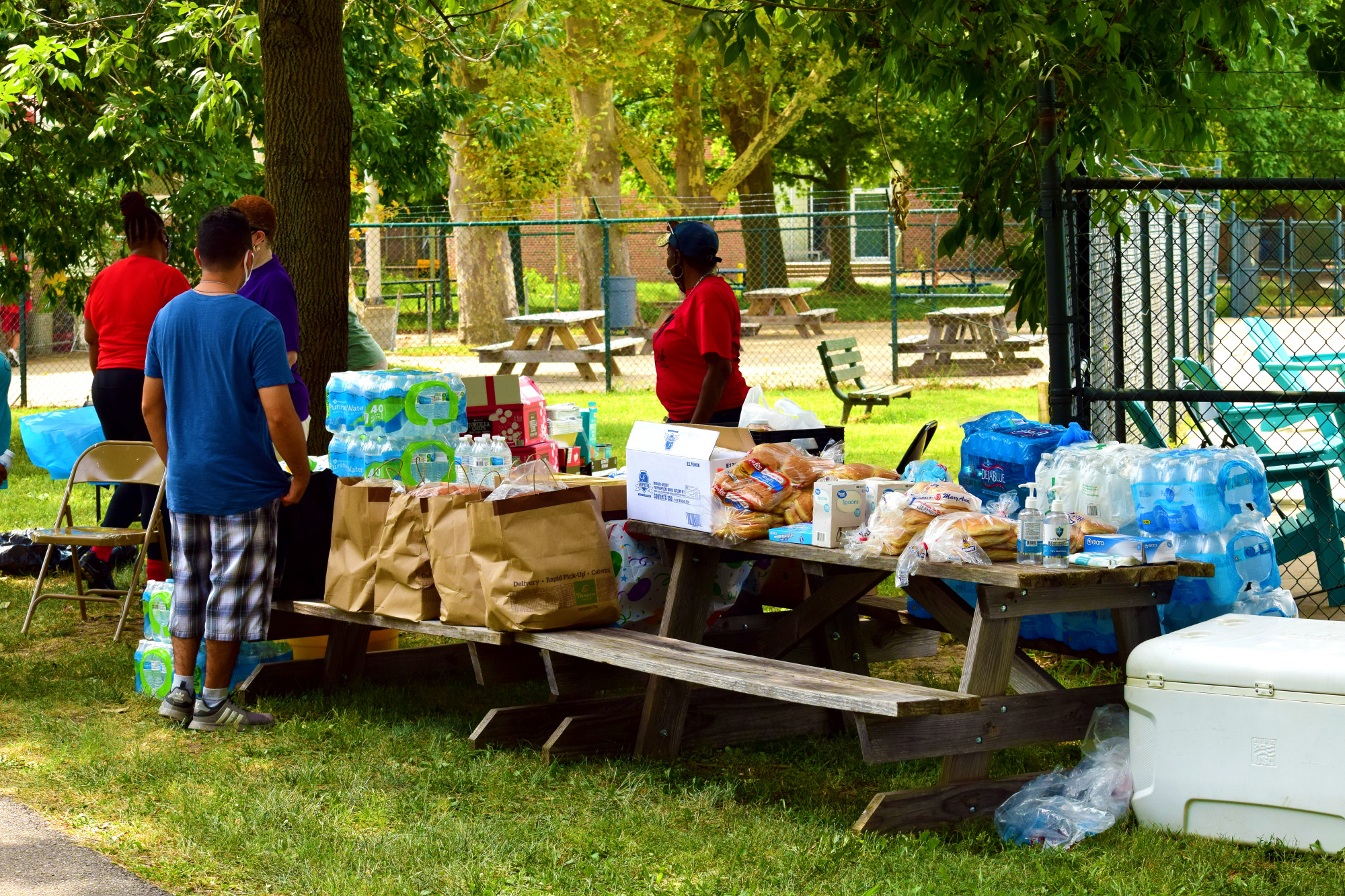 Thank You to the Participants and Sponsors!
This year not only saw the number of youth and families grow, but also saw growth in the amount of community partners involved. Participating organizations and sponsors included the Cross Grand, Cure Violence, Dutchtown Main Streets, Dutchtown Market, Dutchtown South Community Corporation, Employment Connection, Flowers and Weeds, Logan's Kids Resale, One Silverstar Foundation, South City Hospital, South Side Spaces, Stars on a Mission, St. Joseph Housing Initiative, St. Louis Community College, St. Louis Health Department, St. Louis Parks and Recreation, STL Style, Thomas Dunn Learning Center, Youth in Need, and many more.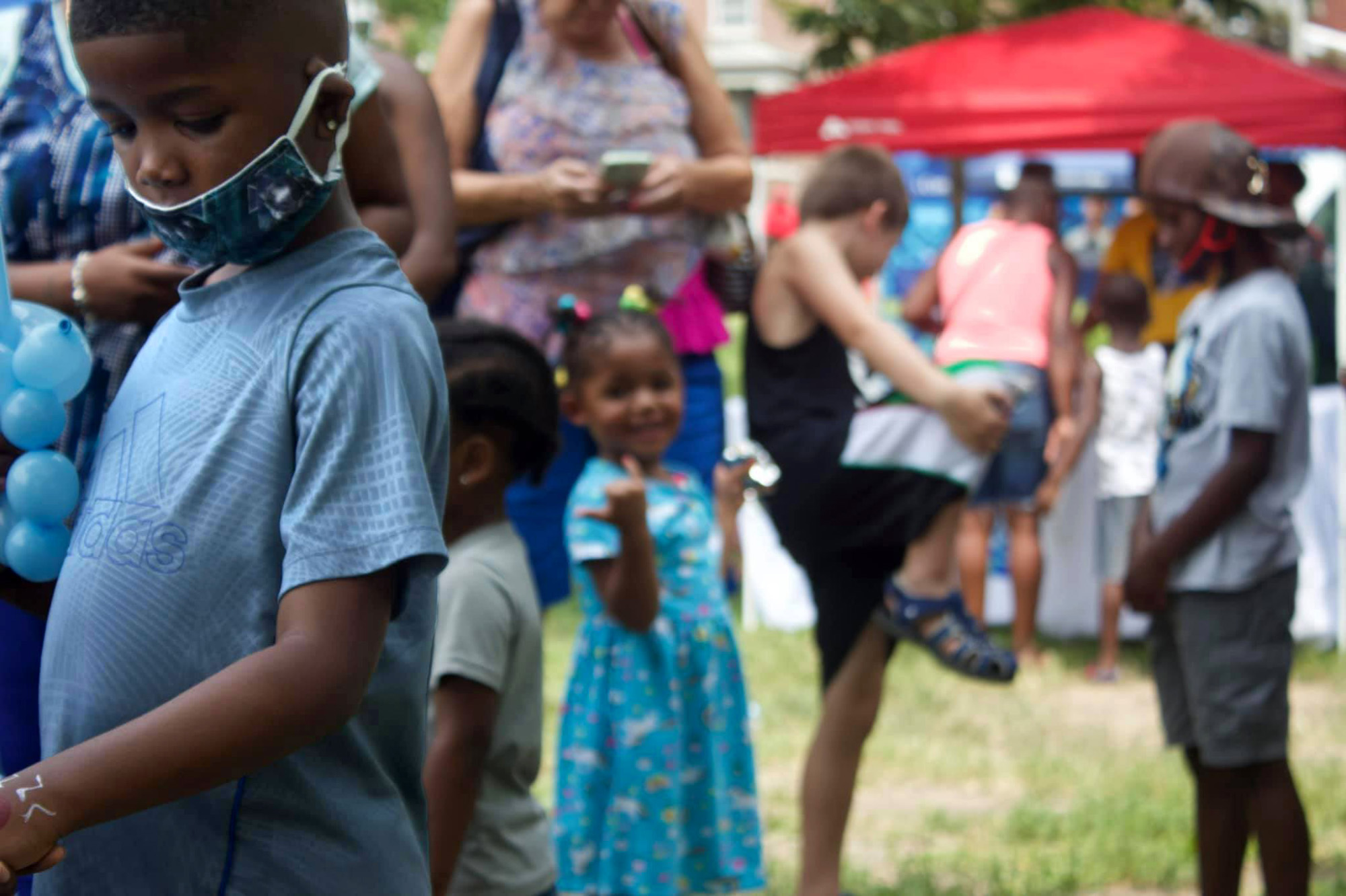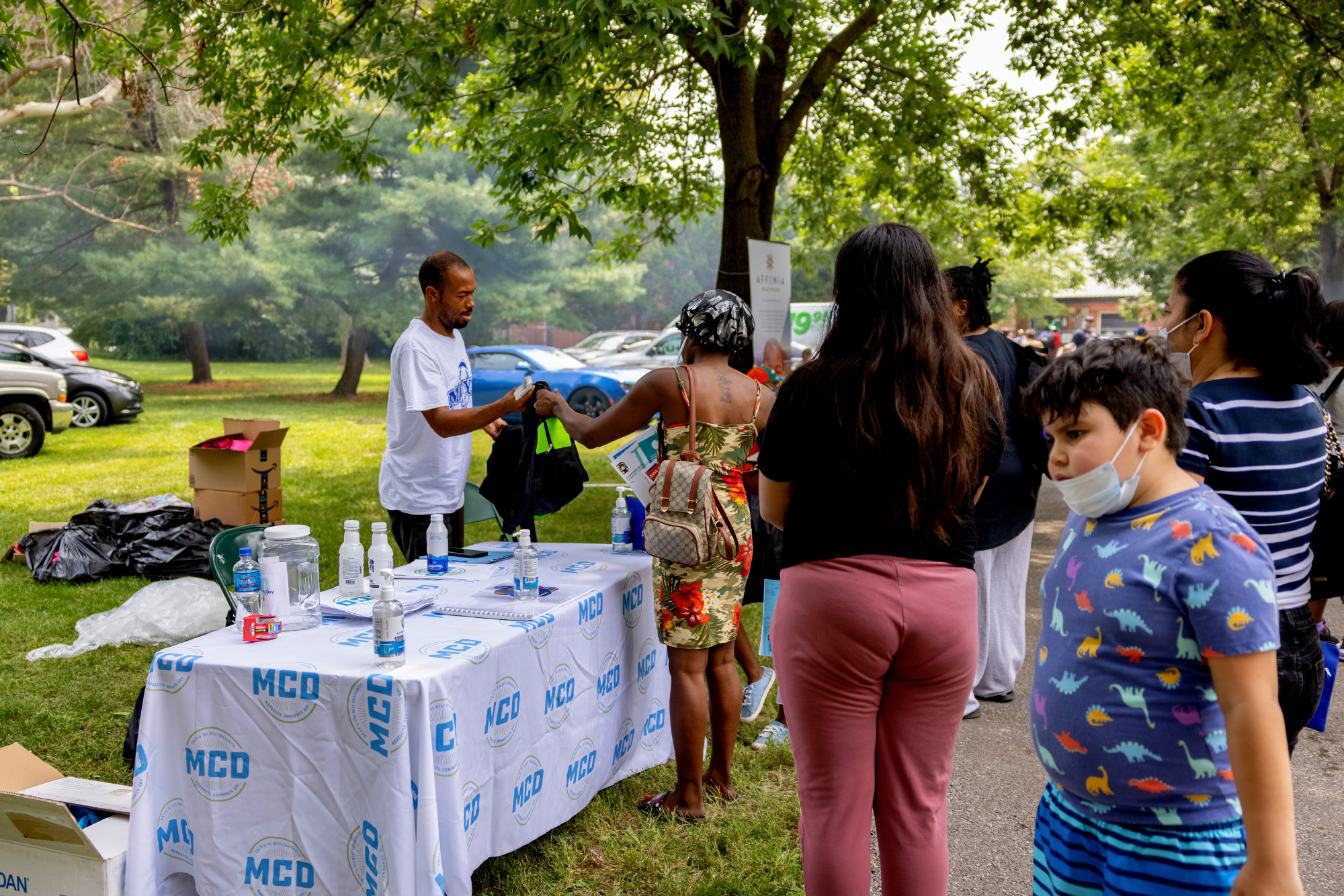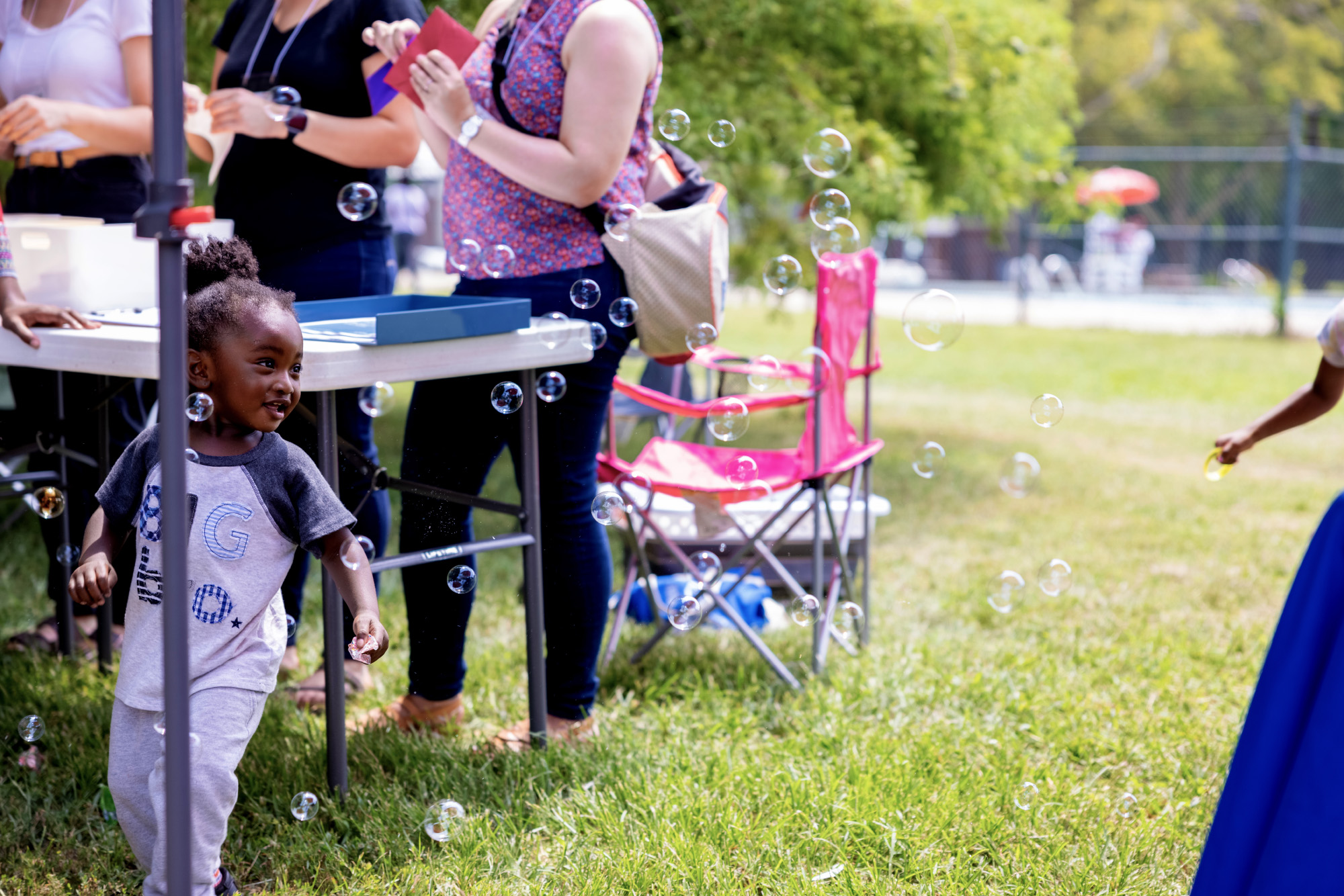 Did you get a chance to check out Marquette Community Day? Send us your thoughts and ideas for the park at info@dutchtownstl.org and visit dutchtownstl.org/marquette to find out more about what's happening at Marquette Park.
Photos courtesy of Ben Robinson, Kayla Colwell, Chip Smith, and Nick Findley. Find more photos from Marquette Community Day on the DutchtownSTL Flickr page.