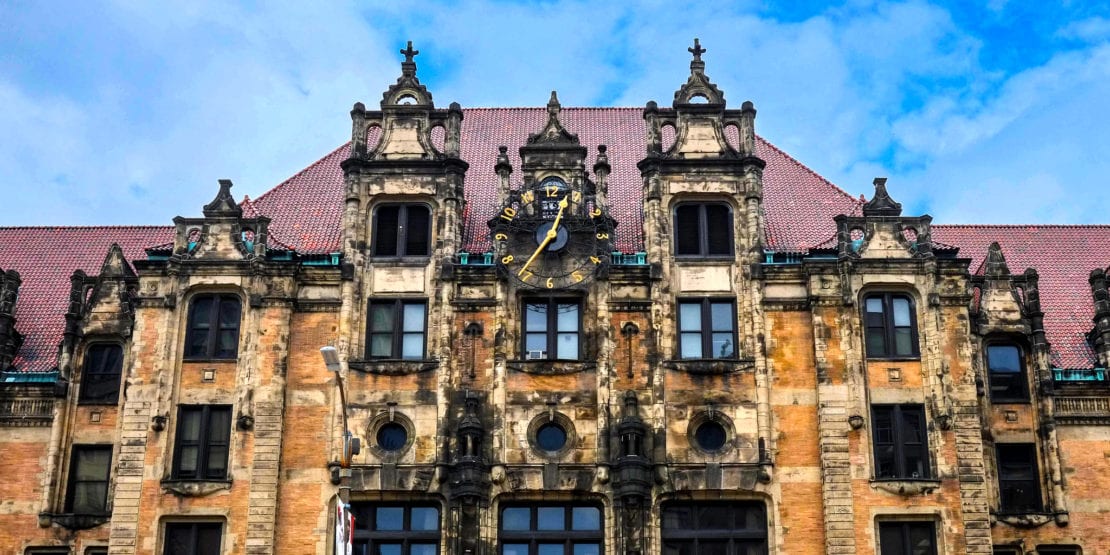 While DT2 • Downtown Dutchtown has broadened its mission beyond being just a business association, we still aim to provide as much support as possible for our neighborhood's small businesses. The collection of resources below are not an exhaustive list, but they can provide direction in starting or running your business.
City Offices
Navigating the City of St. Louis's variety of bureaucracies can be a challenge. Below we'll include contacts and tips for some of the offices you'll likely be dealing with when you're operating a business in St. Louis. Most offices are located in City Hall at Market Street and Tucker Boulevard, with office hours from 8am to 5pm Monday through Friday.
Business Assistance Center
The City's Business Assistance Center is your one stop shop when you need help getting off the ground. They can help you register your business, manage your tax accounts, get permits, and more. You can request the necessary forms by mail or email, or BAC employees will help you navigate City Hall when you prefer to visit in person.
BAC Email: bac@stlouis-mo.gov
BAC Telephone: (314) 622-4120
BAC office: City Hall, Room 421
Business Licenses
All businesses in the City of St. Louis are required to keep a current business license. These are issued by the License Collector's Office. Besides the basic license, otherwise known as the Graduated Business License, there are over two dozen specialty licenses that certain types of businesses—restaurants, day cares, contractors, and more—must maintain in addition to their regular license.
License Collector telephone: (314) 622-4528
License Collector office: City Hall, Room 104
Business Taxes
The Collector of Revenue collects and keeps track of several types of taxes filed and paid by businesses. To obtain or renew a business license, all taxes must be current—your account must be open and active, and your taxes must be paid in full.
Earnings Tax
All entities doing business in the City are subject to a 1% earnings tax on their net profits. Additionally, businesses with employees are required to withhold the earnings tax from their employee's pay as well as pay a 0.5% payroll expense tax.
Earnings tax email: EarningsTaxCOR@stlouis-mo.gov
Earnings tax telephone: (314) 622-3291
Earnings tax office: City Hall, Room 410
Personal Property Tax
Don't let the name fool you—businesses are subject to the personal property tax on any vehicles, manufacturing equipment, or other property owned by the business. The business personal property tax is determined by the Assessor's Office and collected by the Collector of Revenue.
Personal property email: PersonalPropertyDept@stlouis-mo.gov
Property tax telephone: (314) 622-4111
Property tax office: City Hall, Room 109
Occupancy Permits for Businesses
Most businesses in the City will need a commercial occupancy permit for the space from which they operate. Occupancy permits are issued through the Building Division of the Department of Public Safety. Your permit hinges on inspections by building, mechanical, plumbing, and electrical inspectors as well as a fire marshal, but once you have your permit, it is valid until the business changes hands.
Even if you're simply running a business from home, you still need an occupancy permit, though you're not subject to the inspections. This permit is called a Home Occupancy Waiver, and you can also acquire that permit through the Building Division.
The Building Division also handles a number of other types of permits, including construction permits should you need to make alterations to your business's location.
Building Division telephone: (314) 622-3313
Building Division office: City Hall, Room 425
For Restaurants and Bars
Restaurant Permits
Restaurants will need additional permits, inspections, and certifications. Most of these are administered by the City of St. Louis Department of Health, as are the regular health inspections to which your establishment will be subject.
Health Department telephone: (314) 657-1539
Health Department office: 1520 Market Street, Room 4051
Liquor Licenses
If you plan to sell alcohol for on-premises consumption or packaged to go, you will need one or more liquor licenses from the Excise Division of the Department of Public Safety. The application process can be a bit cumbersome, so be prepared for some legwork and possible complications along the way.
Excise Division telephone: (314) 622-4191
Excise Division office: City Hall, Room 418
Additional Basics for Starting Your Business
One of the first things you'll need when starting a business are your tax identification numbers. You can apply for a federal tax ID (also known as a Employer Identification Number, or EIN) at the IRS's website.
If you have employees or are selling goods, you'll also need a state tax ID number. Apply for a Missouri tax ID and find out about the various state taxes on the Missouri Department of Revenue website.
The Missouri Secretary of State maintains a list of forms to register your business name (otherwise known as a fictitious name), file your articles of incorporation, and more.
Marketing Your Business
DT2 and DutchtownSTL also want to help you market your business. Contact us about your special events and sales and we can promote your business via our website and social media channels. You can also be included in our Dutchtown Places Directory which helps people find businesses to support in Dutchtown.
We've also got welcome packets that we're happy to share with both new and existing businesses, and they come with a Support Dutchtown Businesses window sticker to show your support for yourself and your fellow neighborhood business owners. Contact us if you know of a business who could use a packet.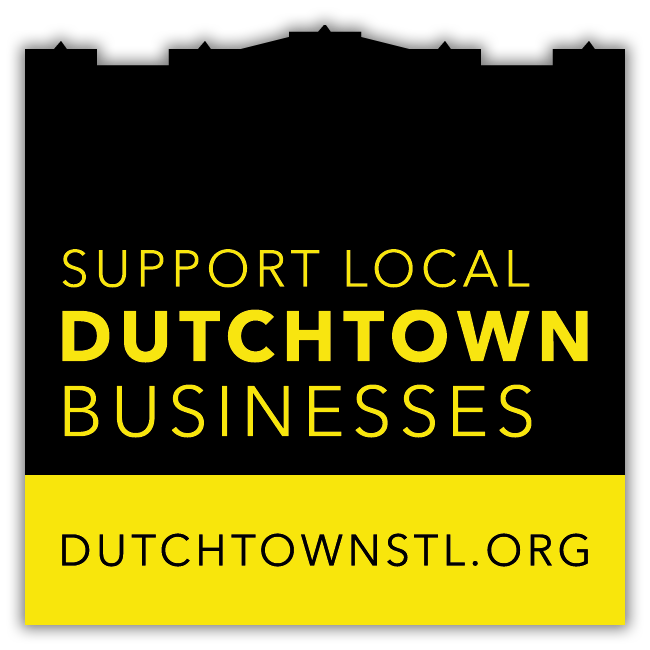 Resources During COVID-19
Our partners at Missouri Main Street Connection are gathering a number of resources for businesses working through the COVID-19 pandemic. We've also recently published information on grants available to small business owners from the City of St. Louis. We'll keep that page updated at dutchtownstl.org/grants.
Walkthrough Guides To Help Your Business Succeed
DutchtownSTL has created a step by step guide to get your business listed on Google, with both video and written instructions. We have more guides planned. Is there a guide you would like to see? Let us know.
---
We'll be expanding this list as we come across more resources to share. If there's something you'd like to see added, please contact us. We'll also be publishing more helpful guides to help you start or grow your business. Make sure to check back at dutchtownstl.org/business to see what we have to offer in support of our Dutchtown businesses.
---