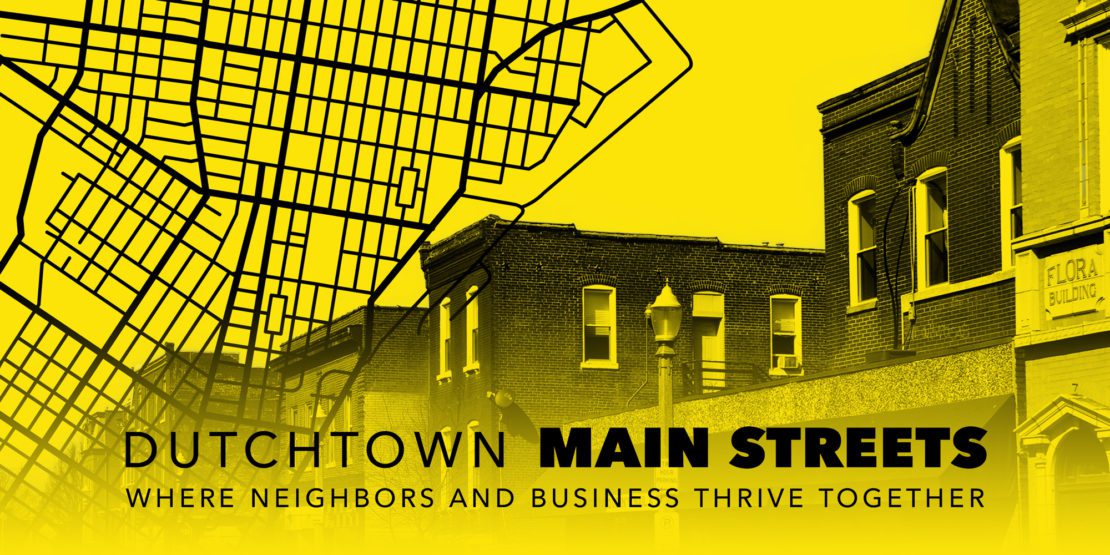 Become a donor to Dutchtown Main Streets! Every dollar helps Dutchtown Main Streets towards our mission of building a thriving Dutchtown for all of our residents, business owners, and other stakeholders.
Dutchtown Main Streets is also now offering the opportunity to make recurring monthly donations! Click the "Sustaining Donation" button and we'll automatically receive your chosen amount every month.
One-Time Donation Sustaining Donation
You'll be taken to the DonorBox website in a separate tab or window to complete your donation via credit card, bank transfer (ACH), or PayPal. Thank you!
Dutchtown Main Streets is a 501(c)(3) not-for-profit organization. Your donation may be tax deductible—consult your tax professional.
Other Ways To Donate
If you prefer to mail your donation, send your check payable to "Dutchtown Main Streets" to the following address:
Dutchtown Main Streets
3207 Meramec St.
St. Louis, MO 63118
You can also make a direct transfer via PayPal by sending money to pay@dt2stl.org. Donating via this method saves us both from the additional fees.
If you need to make alternate arrangements to make your donation, please don't hesitate to contact us.
Can't Afford a Cash Donation?
That's okay! We could still really use your help. The best way to help is by joining a committee, where you can contribute your ideas, feedback, and skills. If there are other ways you would like to contribute your time and energy, please contact us and we'll find a place for you.
Formerly Known as DT2
If you've been donating to DT2, don't worry—Dutchtown Main Streets is just a new name for and an evolution of the same organization. Some credit card statements may still reflect the DT2 name as we continue to update our programs.