Dutchtown Main Streets strives to have a board as robust and diverse as the community we serve. Our board includes business owners, homeowners, renters, and other community stakeholders who care deeply about our shared core values: community empowerment, diversity, equity, inclusion, and sustainability.
Board members serve three-year terms with the possibility of two consecutive terms and then a mandatory break from board service.
Dutchtown Main Streets is always looking for future board members, at-large committee chairs, and general volunteers. Contact us if you're interested in joining us.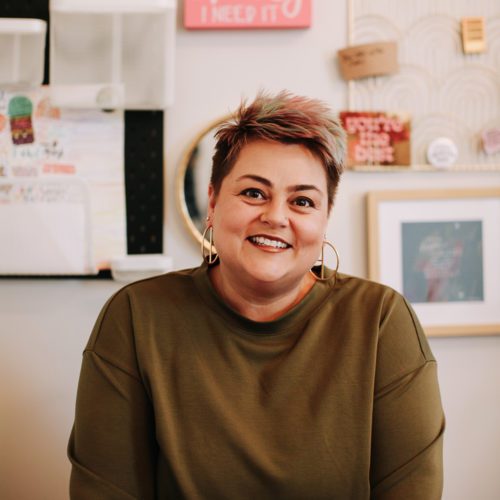 Adina O'Neal
Vice President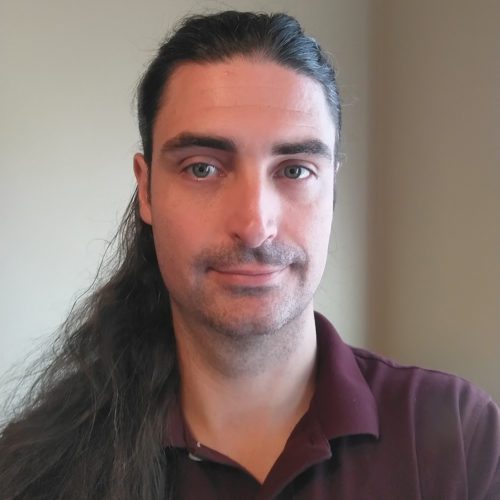 John Duffy-Burke
Secretary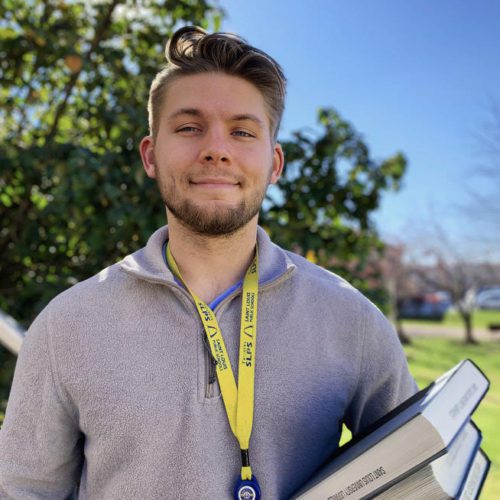 LaTasha Smith
President
Meet LaTasha Smith, a committed educator and mother of five. With fourteen years of experience as an educator, she now serves as an administrator at a local school. She and her husband purchased their dream home in Dutchtown in 2017 and soon opened Cross Grand, a multimedia company that aims to uplift the community. LaTasha has since been actively involved in Dutchtown's development, and she currently serves as the President of Dutchtown Main Streets. Her devotion to creating a diverse, safe, and equitable community is unmatched.
Adina O'Neal
Vice President · Co-Chair, Promotion Committee
Adina joined the Dutchtown Main Streets Board in 2020. She was elected as the Board Vice President in 2023. Adina brings nearly two decades of nonprofit management, community organizing, and leadership to our team.
Adina works to drive systemic change that affects the lives and opportunities for community members and empowers others to share their stories and make their dreams a reality. She promotes equity by connecting people and building bridges across barriers. Her ability to identify organizational needs and develop strategic plans that drive change, along with her deep love for people and her commitment to making a difference in communities, are the foundation of her work. She believes our communities can be a place that is defined by equality and empowerment for everyone.
In a professional space, she works alongside non-profits, small businesses, and entrepreneurs to help them share their stories with the world.
Volunteerism is a pillar of Adina's personal values. She is a founding member of Faith for Justice, the Board Chair of the Saint Louis Women's March, and a Community Organizer for numerous festivals and events in Saint Louis. Adina enjoys traveling, supporting local businesses and restaurants, attending live musical performances and community events, and chilling with her friends. She loves hosting gatherings at her home on Virginia Avenue in Dutchtown.
Nate Lindsey
Treasurer · Co-Chair, Organization Committee
Nate Lindsey has been a Dutchtown neighbor since 2015. He now lives on Meramec Street with his wife, Staci, and two boys, Thaddeus and Francis. He is a civil litigator by trade and loves to expand his work helping small businesses, especially those in Dutchtown. His family attends St. Anthony of Padua, just down the street from their home. His favorite part of Dutchtown is being within a couple of minutes' walk to church, Marquette Park, the small businesses on Meramec and Virginia, and all his fantastic neighbors in between.
John Duffy-Burke
Secretary
John Duffy-Burke serves as the Secretary for the Dutchtown Main Streets Board of Directors. He is a Dutchtown resident of over five years. When not running his home repair business, John enjoys walks with his dogs in Marquette Park and dreams of becoming a neighborhood futsal champion.
Dallas Adams
Director
Dallas N. Adams is an enthusiastic Dutchtown neighbor who's called the neighborhood home since 2020. She is a lead volunteer at VAL Community Garden, which serves the community through communal green space and donations of produce to local charities.
As a board member of Dutchtown Main Streets, Dallas serves on the Design and Promotion committees. Currently, she's working on the Virginia Green Space Development Plan with other community leaders and neighbors.
John Chen
Director · Co-Chair, Economic Vitality Committee
John Chen is a successful social entrepreneur, management engineering consultant, and restaurateur based in Dutchtown, St. Louis. He has always been fascinated by architecture and technology, which led him to found SolutionWorks Investments, a residential real estate and mixed-use microdeveloper in the Dutchtown area. He also founded a cloud computing solution for healthcare systems, which he has run for 17 years.
In addition, John co-founded Urban Eats, a food incubator and neighborhood food hall that supports underserved food entrepreneurs. His latest venture is the Neighborhood Innovation Center (NICstl), a 501c(3) social impact organization that empowers microentrepreneurs by connecting them to valuable resources, such as mentorship, training programs, and affordable workspace.
John enjoys Blues and Jazz music outside of work and is an avid Lindy Hop and Swing dancer.
Jarred Irby
Director · Co-Chair, Design Committee
Jarred is a St. Louis native who has convinced his wife to be in St. Louis but has not convinced her to root for the Cardinals. He enjoys playing Futsal at the beautiful court at Marquette Park and going to the pool for movie nights with his family. Jarred works for Lutheran Development Group as the Manager of Community Engagement.
Cassandra Logan
Director
Cassandra Logan is a small business owner, entrepreneur, and philanthropist. She serves as Executive Director of One Silverstar Foundation and owns and operates Logan's Kids Resale in Downtown Dutchtown. Cassandra is a proud Native American and a member of the Heartland Black Chamber of Commerce.
Nate Lucena
Director
Nate has been a resident of the City of St. Louis since 2009, and since 2020, he and his family have been residents of Dutchtown. He quickly became an active and vocal supporter of the Dutchtown community. In 2022, he opened Wildfruit Projects in the neighborhood, a queer-led art gallery, garden, and community event space dedicated to building a creative and inclusive community and business district in the heart of Dutchtown. Wildfruit Projects is the home of Goodie House, an award-winning monthly literary arts event curated by local poet Shine Goodie. Additionally, the gallery has mounted a variety of exhibitions from a diverse and exciting slate of new and established St. Louis artists, drawing hundreds of visitors from across the region to their Virginia Avenue location.
He is currently a Senior Consultant for Rex Wallace Consulting, where he specializes in developing and executing data-driven and health equity-focused strategies to improve outcomes and reduce health disparities in government healthcare programs. Prior to his current role, Nate held executive analytics and strategy roles at Centene Corporation.
Ben Robinson
Director · Co-Chair, Allies of Marquette Park
Ben Robinson has been a part of the Dutchtown neighborhood since the late '90s. With deep community ties, Ben has been able to promote positive change and community empowerment through the lens of inclusion. As a Dutchtown native, Ben loves seeing the different walks of life that make up this beautiful neighborhood. Many significant attributes of Dutchtown have naturally inspired him to become a voice for the people, a beacon of hope, and to remain where it all started. 
Elysia Russell
Director
Elysia Russell has a Master of Science in Environmental Science Management from Southern Illinois University–Edwardsville and works as a Program Manager for the City of St. Louis's Brightside St. Louis program. With a passion for the environment and sustainability, Elysia strives every day to make St. Louis more beautiful by helping to combat trash and pollution issues. Her experience with waste management, beautification, grant management, and public outreach brings an integral lens to the board. She believes having this "sustainability lens" can help make neighborhoods stronger, safer, and more inviting. Elysia is proud to call Dutchtown home and to be a part of making the neighborhood an even better place to live and enjoy. 
James Sykes
Director
Born and raised in St. Louis, James is a resident of Dutchtown and recently became a board member of Dutchtown Main Streets. James serves within the City of St. Louis Treasurer's Office as Special Projects Coordinator and works for a local, education-focused non-profit called Your Words STL. During his free time, he volunteers at VAL Community Garden and walks his dog, Tito.