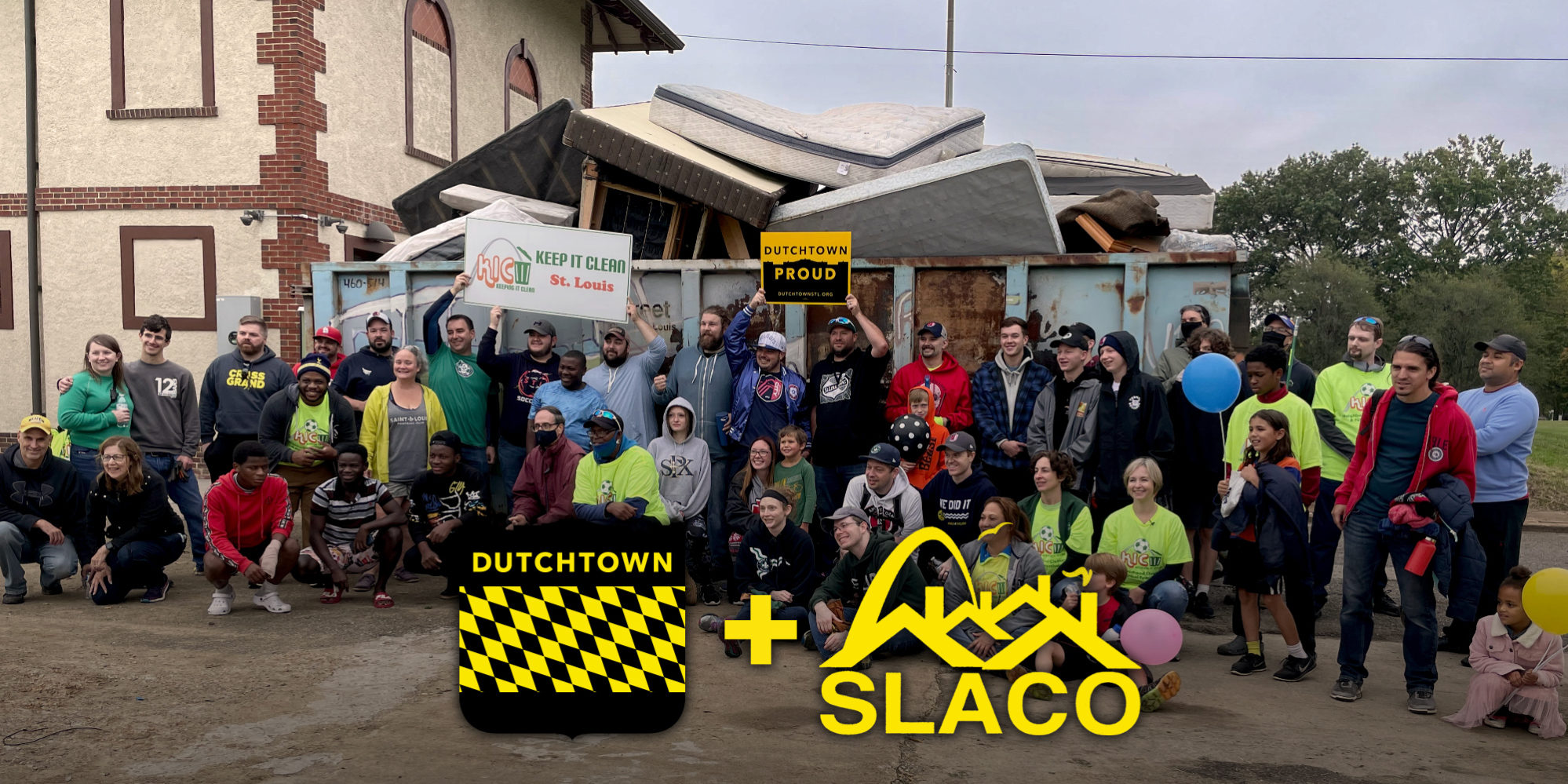 Want to get involved with Dutchtown and neighborhood organizing? We have an opportunity for you!
Dutchtown Main Streets seeks a liaison to work with the boards of our organization and the St. Louis Association of Community Organizations (SLACO). SLACO is a 501(c)(3) with a 40-year history of strengthening our neighborhoods in St. Louis, currently representing a coalition of 33 neighborhood organizations across the city.
Through SLACO, you'll have a chance to find out how other St. Louis neighborhoods find success in tackling issues such as vacancy, safety, and beautification. You'll also be able to share what's working in Dutchtown and receive feedback to bring back to our community. As a "City of Neighborhoods," your collaboration with other communities and organizations across the city can potentially impact not only Dutchtown but St. Louis as a whole.
Dutchtown and SLACO have been great partners in recent years. Together we organized the Keep It Clean neighborhood cleanup around Marquette Park in the fall of 2021. SLACO has worked with Dutchtown organizations to implement our growing block organizing efforts. And more broadly, SLACO has provided consulting and advocacy services for Dutchtown as well.
As a member, Dutchtown Main Streets can designate one representative and one alternate to the SLACO Board of Directors. We are seeking applicants from the community who are interested in being Dutchtown's SLACO representative. The only requirement is that you be 18 years or older and reside in the greater Dutchtown area.
Representatives are asked to attend SLACO's board meetings and report back to Dutchtown organizations—Dutchtown Main Streets, Dutchtown South Community Corporation, and others—on SLACO initiatives and possible partnerships with Dutchtown.
Applicants can send an email of interest to info@dutchtownstl.org (or via our contact form) providing their name, address, and a brief suggestion for how the applicant would represent Dutchtown at SLACO in order to facilitate bringing back positive change to their neighbors. This is an unpaid volunteer position.