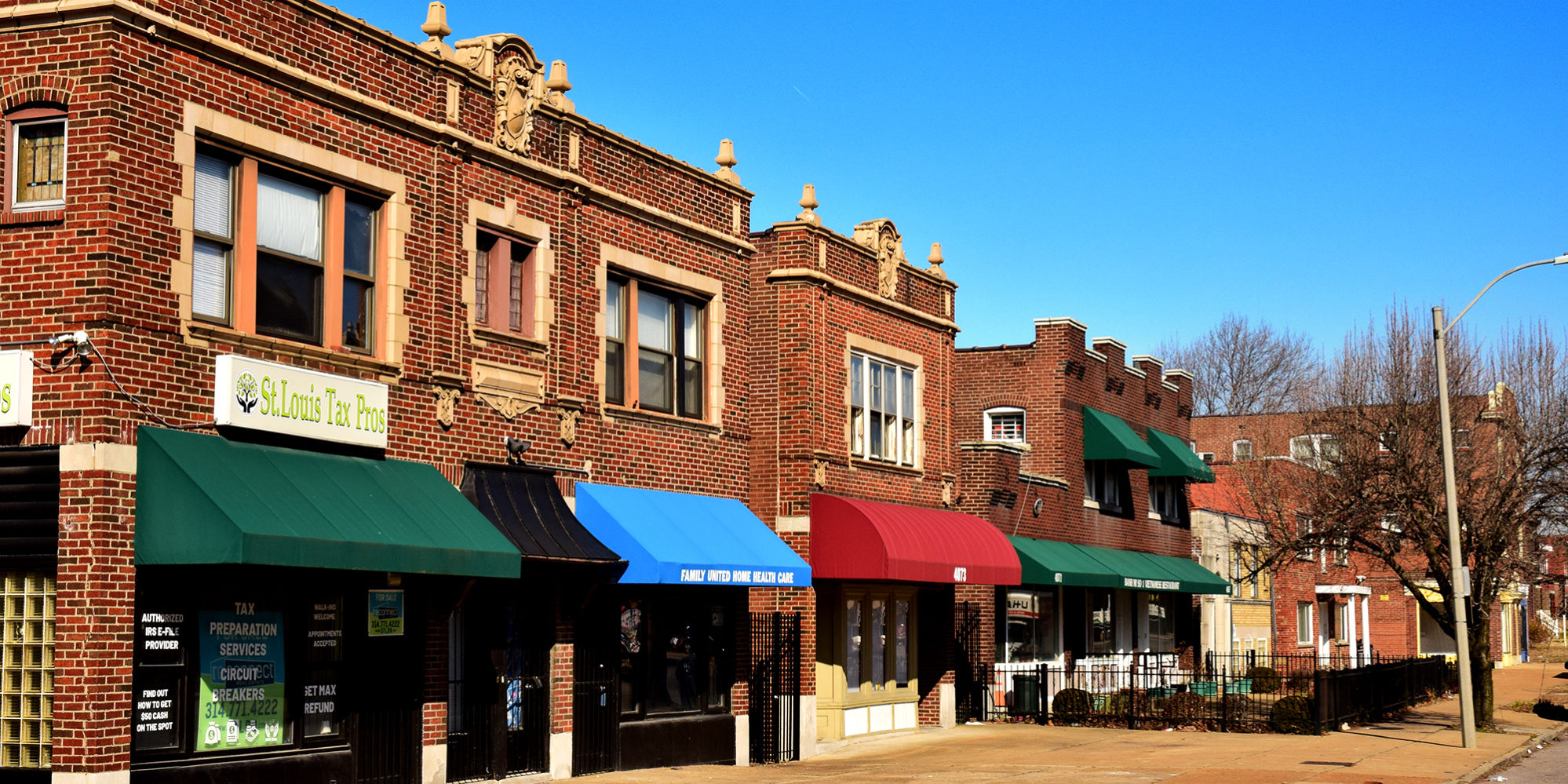 The Dutchtown Community Improvement District and Dutchtown Main Streets are excited to announce the start of a new community-oriented Neighborhood Beautification Service Program in partnership with employer and training vendor Employment Connection. The program, funded by the Dutchtown CID, is designed to keep Dutchtown's main thoroughfares clean while recirculating taxpayer money back into the community. Services are expected to start in August 2021.
"After getting our feet wet with standard trash porter services when the Dutchtown Community Improvement District got up and running, we really challenged ourselves as a community to envision a model that could have additional benefits to make this use of our tax dollars stretch even further," said Joel Silliman, Chair of the Dutchtown Main Streets Design Committee. "What we are putting into place here in Dutchtown is a program that helps keep our streets clean, provides job opportunities for people who live here, and pays a fair entry-level wage."
The scope of the Dutchtown Neighborhood Beautification Service Program was crafted by neighborhood volunteers serving on the Dutchtown Main Streets Design Committee. The new services will allow for the routine emptying of trash cans and litter removal along the Dutchtown CID footprint covering Virginia Avenue, Meramec Street, and South Grand Boulevard within the Dutchtown neighborhood.
The program aims to employ beautification workers locally from the Dutchtown neighborhood with a starting hourly wage of $15. This community-oriented model fosters clean streets while directly employing people from the community and paying them a fair wage.
Selecting a vendor for the Neighborhood Beautification Service Program followed a request for quote process with Employment Connection being awarded the contract. Employment Connection has existing ties to the Dutchtown community as the City of St. Louis's chosen facilitator of the Cure Violence program in Dutchtown and a longstanding history of connecting local residents with employment opportunities and other services. Employment Connection will hire, train, and supervise the Dutchtown beautification workers.
Along with funding from the Dutchtown Community Improvement District, US Bank is providing financial support through its US Bank Foundation Rebuild and Transform Fund grant awarded to Employment Connection last Fall to support job training in targeted neighborhoods like Dutchtown. Habitat for Humanity, which has its St. Louis headquarters in Dutchtown, has also joined forces with Employment Connection to provide a utility vehicle for trash removal along the designated service footprint.
"We have a lot of exciting momentum in Dutchtown and growing grassroots community engagement. The goal is to use our momentum to implement more projects and services that have equitable benefits for Dutchtown similar to what was accomplished with this local neighborhood beautification program," said Nate Lindsey, President of Dutchtown Main Streets.
Now Hiring for the Neighborhood Beautification Team!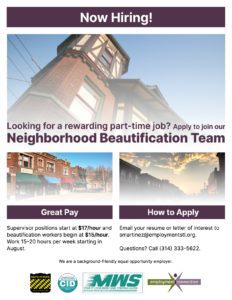 Are you or someone you know looking for rewarding part-time work? Join Employment Connection's Neighborhood Beautification Team! Supervisor positions start at $17 per hour, and beautification workers start at $15 per hour. The jobs offer 15 to 20 hours per week beginning in August. Employment Connection especially seeks to hire from within the Dutchtown neighborhood.
The Neighborhood Beautification Team gives workers the opportunity to foster change within their community and play a key role in building a stronger and better Dutchtown for all. Take pride when you see tangible results as the Neighborhood Beautification Service Program helps to transform Dutchtown into a cleaner and safer neighborhood for residents, business owners, and visitors.
To apply, send a resume or letter of interest to smartinez@employmentstl.org. If you have more questions about the positions, you can call (314) 333-5622. Employment Connection is a background-friendly equal opportunity employer.