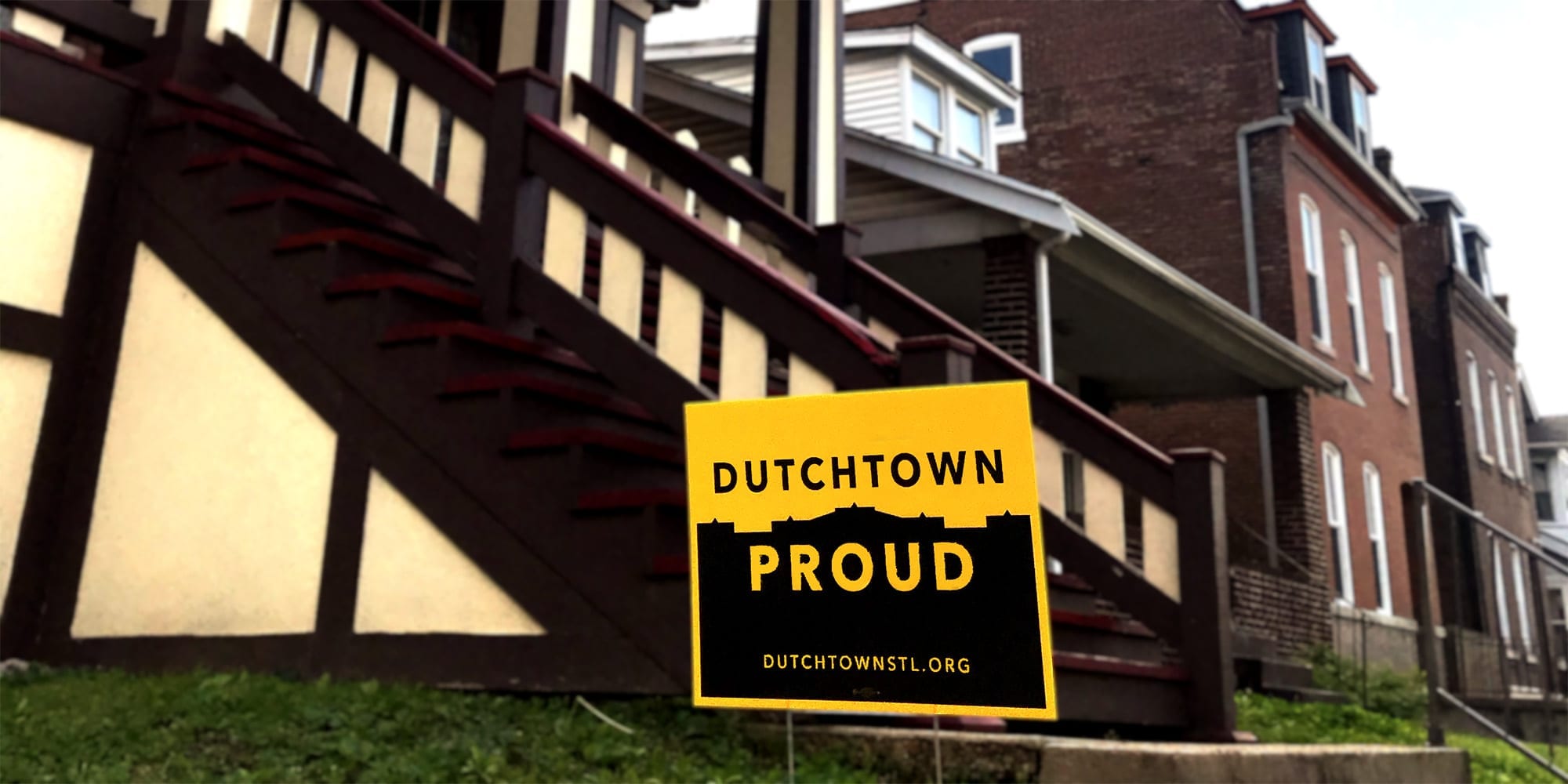 Give STL Day is Thursday, May 7th. This year, we hope you'll consider donating to DT2 • Downtown Dutchtown in support of their mission of building a stronger Dutchtown community.
We've got a couple of different ways you can give to DT2 for Give STL Day or any other day of the year.
Dutchtown Proud Signs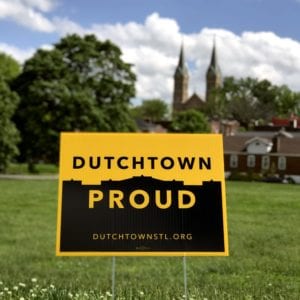 This year, in exchange for your donation, DT2 is offering new, eye-catching Dutchtown Proud yard signs! Show your neighborhood support to everyone passing your home.
These durable corrugated plastic signs cost about $5 each to produce. We ask you to donate what you can to help us cover costs. Anything additional goes straight to DT2's efforts to create opportunity and prosperity for our neighbors.
To make your donation and request your sign, visit dutchtownstl.org/proud. You'll be asked to name your price for the sign. You can then check out and pay via credit card or PayPal. We'll deliver the sign to your doorstep as soon as possible.
Direct Donations
If you'd just like to make a straight donation to DT2, you can always go to dutchtownstl.org/donate and make your contribution via PayPal. We've also added a donation item to our DutchtownSTL Shop. Just tell us how much you'd like to contribute, then pay with credit card or Paypal.
If you prefer to donate via check, you can send your payment to:
DT2
3207 Meramec St.
St. Louis, MO 63118
More Dutchtown Organizations
Looking for additional neighborhood non-profits that could use your donation? Below are a few that are participating in Give STL Day. Click the links to be taken directly to their respective Give STL Day donation pages.