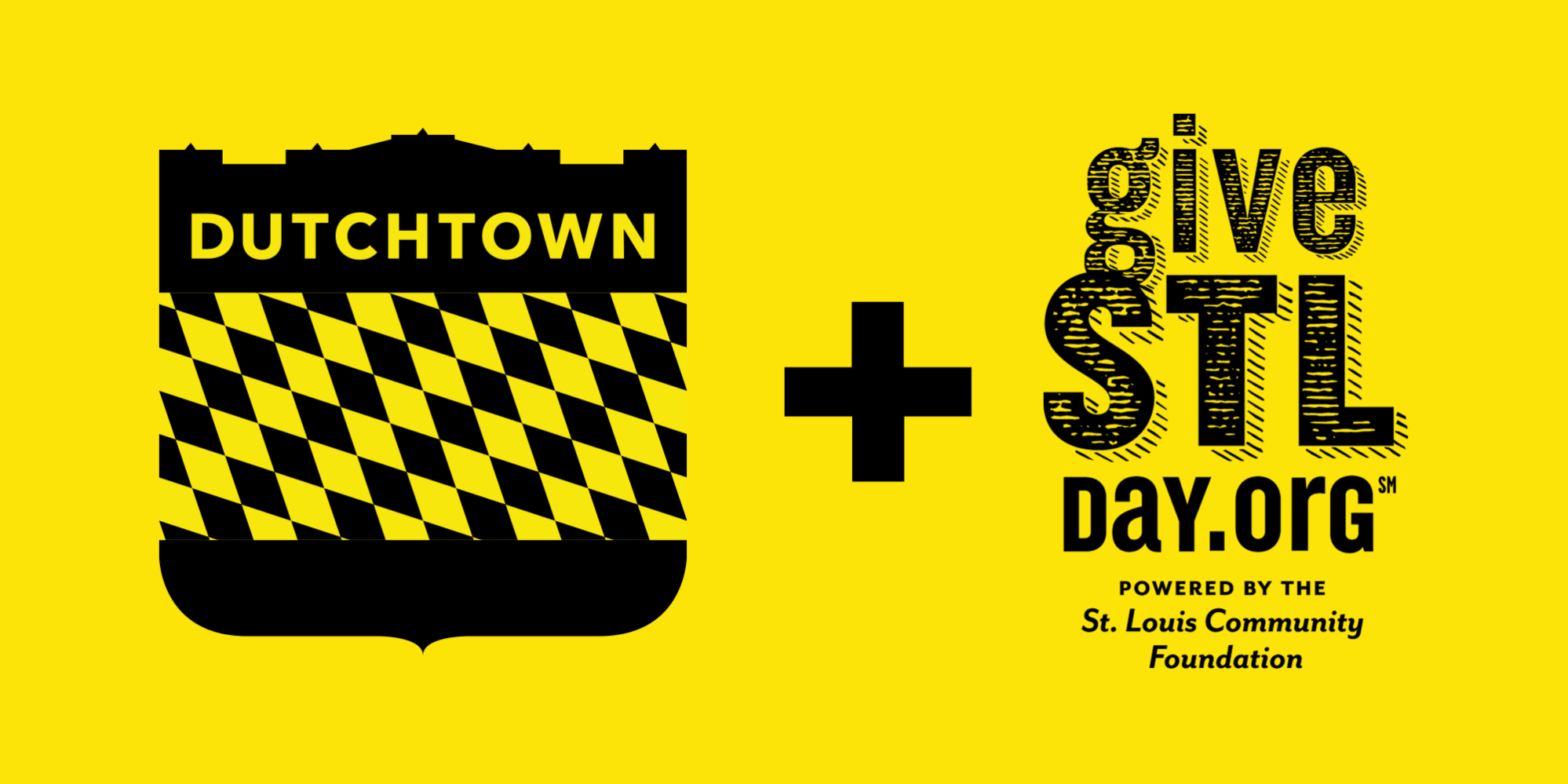 DT2 • Downtown Dutchtown is at a critical point for capacity building. With the hiring of a part-time staff member and establishment of our UrbanMain committees, we are poised to grow and take on big challenges.
On Give STL Day, May 6th, we're asking our neighbors and friends to help us continue growing and building momentum towards a better Dutchtown. Donate now!
Crawford-Butz Insurance has made a very generous offer to match up to $5,000 in donations on Give STL Day. Thanks to this match, you can double the impact of your donation and help us reach our $10,000 fundraising goal.
This year, we are hoping to raise funds for a business facade grant program, an emergency needs fund, public art installations, small business training and capacity building services, and numerous community events. We know that building physical and economic infrastructure is just as important as building social infrastructure. We have a big vision, but we need your help to realize it!
Until recently, DT2 has been operated exclusively by volunteers. Through additional fundraising, we'll be able to maintain a part-time staffer to help us organize our volunteers, apply for grants, raise additional funds, and streamline our operations. Building this additional capacity is key to our implementation of the UrbanMain initiative, a first of its kind program in Missouri that aims to revitalize our commercial corridors and the surrounding neighborhood.
Please help us to keep the momentum going! In spite of the health crisis we've all worked through over the last many months, DT2 has attracted more interest, brought on new volunteers, and produced more results for Dutchtown than ever before. We are ready to grow even more and we hope to take on bigger and better projects to deliver a stronger neighborhood for everyone.
With the amazing matching donation of up to $5,000 from Crawford-Butz Insurance, we can make great strides towards our goals of expanding capacity and providing more to our neighbors, businesses, and community at large. Please donate today!
Other Days and Other Ways To Donate
If you can't contribute on Give STL Day, we can still always use your help! Visit dutchtownstl.org/donate to make a one-time or sustaining monthly donation. You can also read more about the work we've done over the last year.