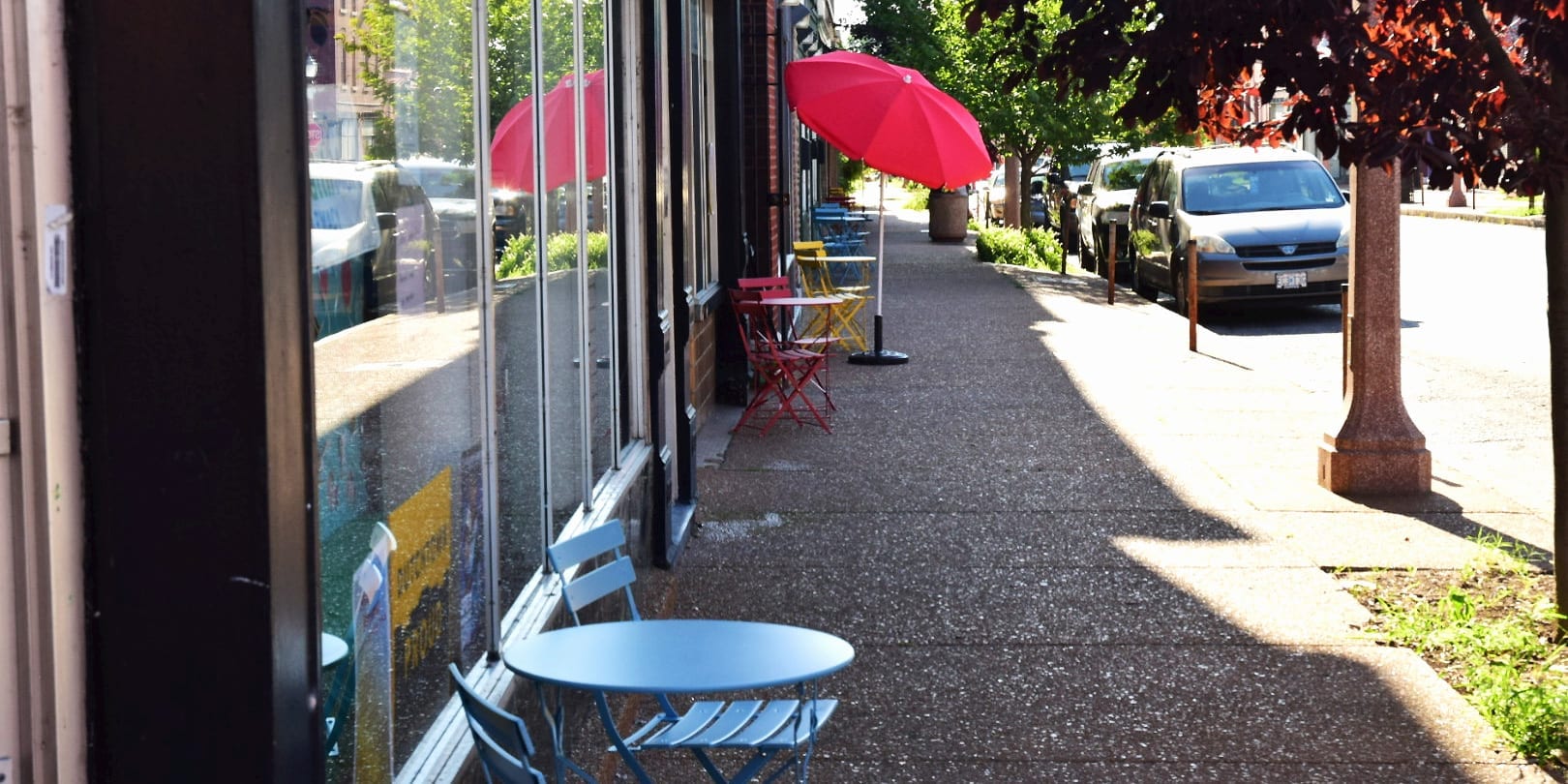 This post originally appeared on Dutchtown CID.
The Dutchtown Community Improvement District introduced new sidewalk furniture along Meramec Street on Tuesday during the Shades of Summer rollout event. The vividly colored tables, chairs, and umbrellas bring a splash of color to Downtown Dutchtown.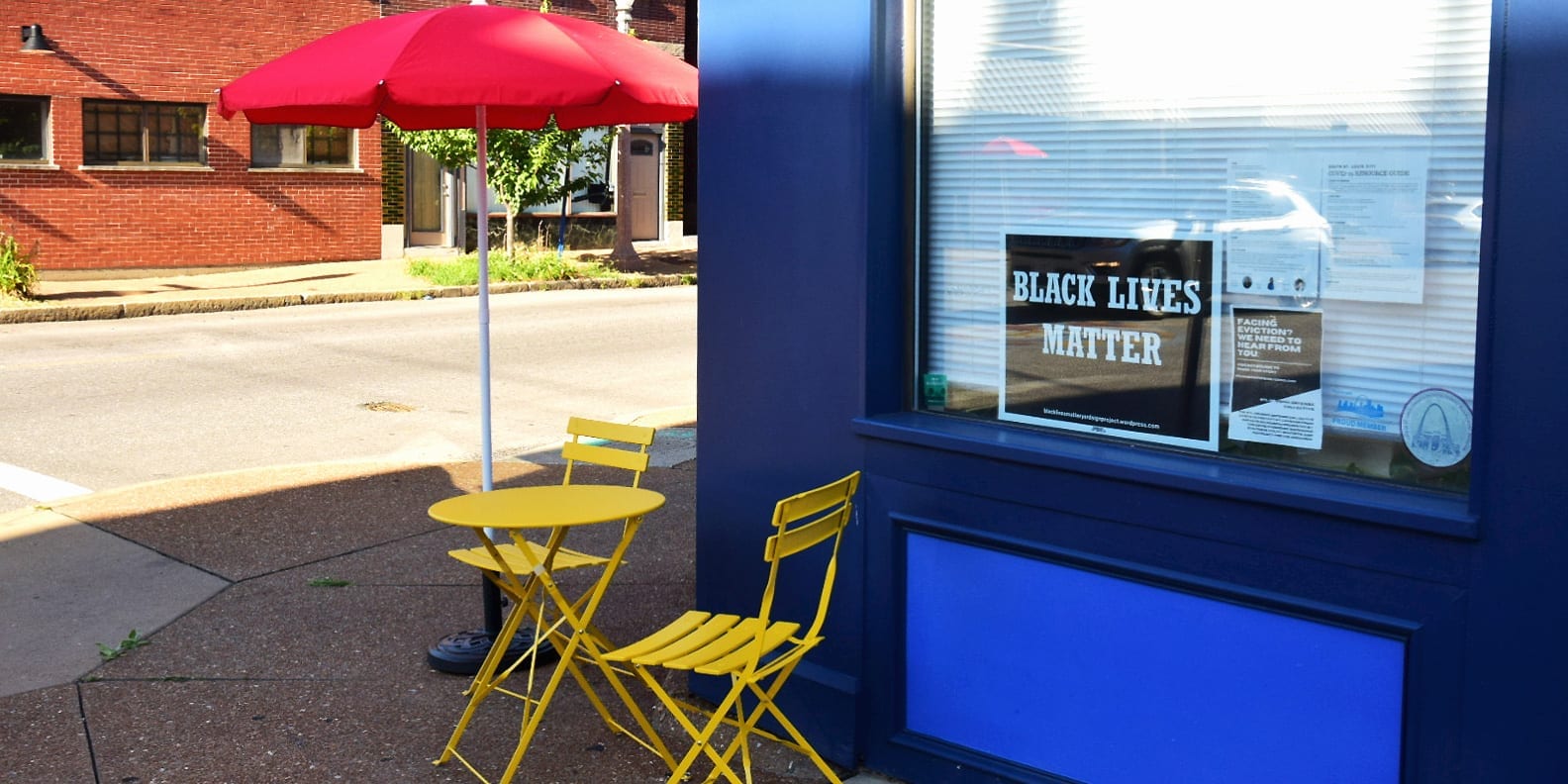 Participating shop owners will set up the furniture when they open and take it down when they close. Having the furniture out will draw attention, encourage pedestrian traffic, and announce that Dutchtown is open for business.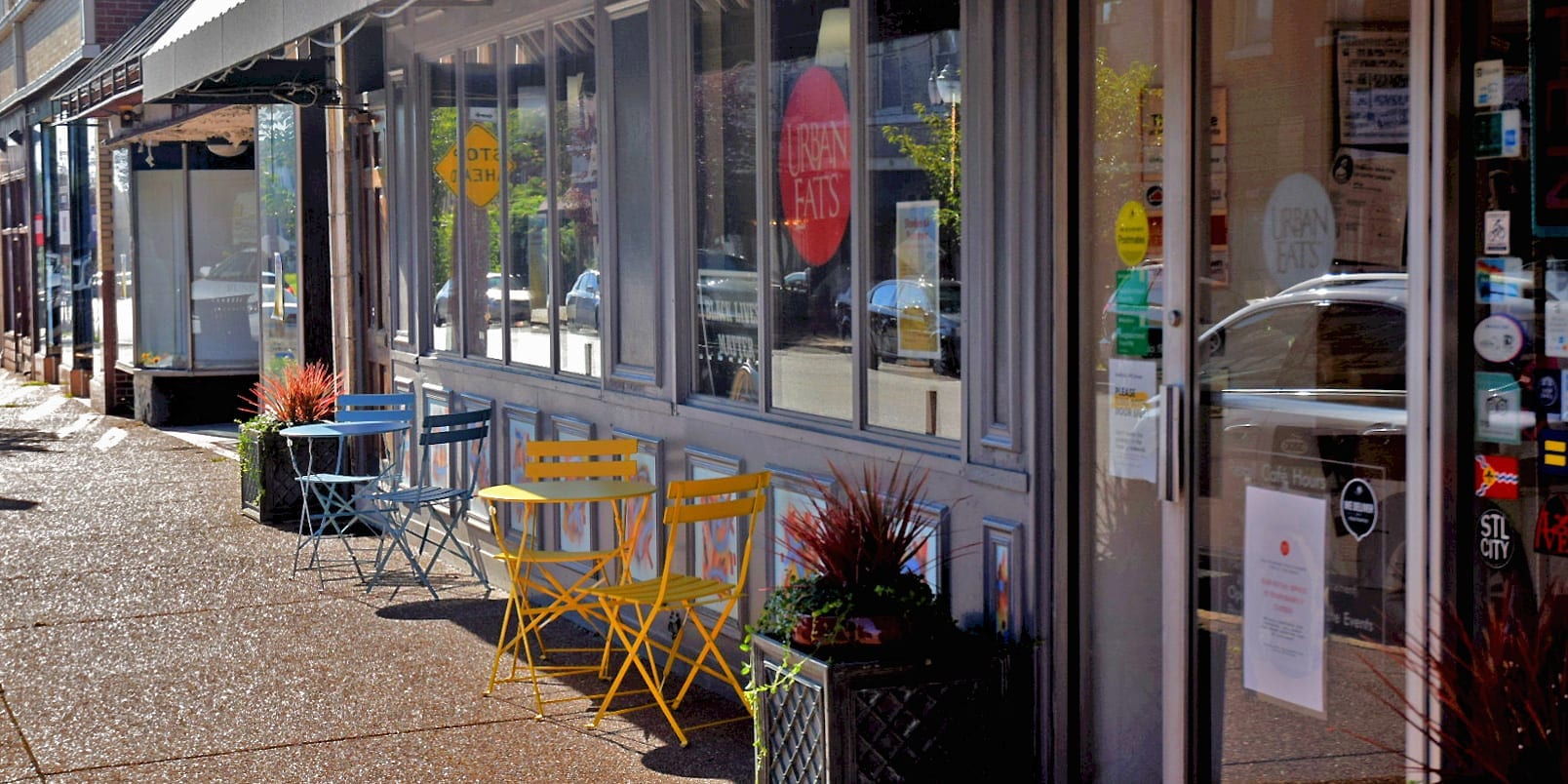 Attendees at the Shades of Summer event also got to sample treats from Juanita's Creole Soul Cafe, Pies & Surprise, and Perfectly Pastry, three of the new tenants in the Urban Eats Food Hall. Juanita's Creole Soul Cafe and Pies & Surprise will hold their grand opening on Saturday, August 1st. Perfectly Pastry plans to officially open in the fall.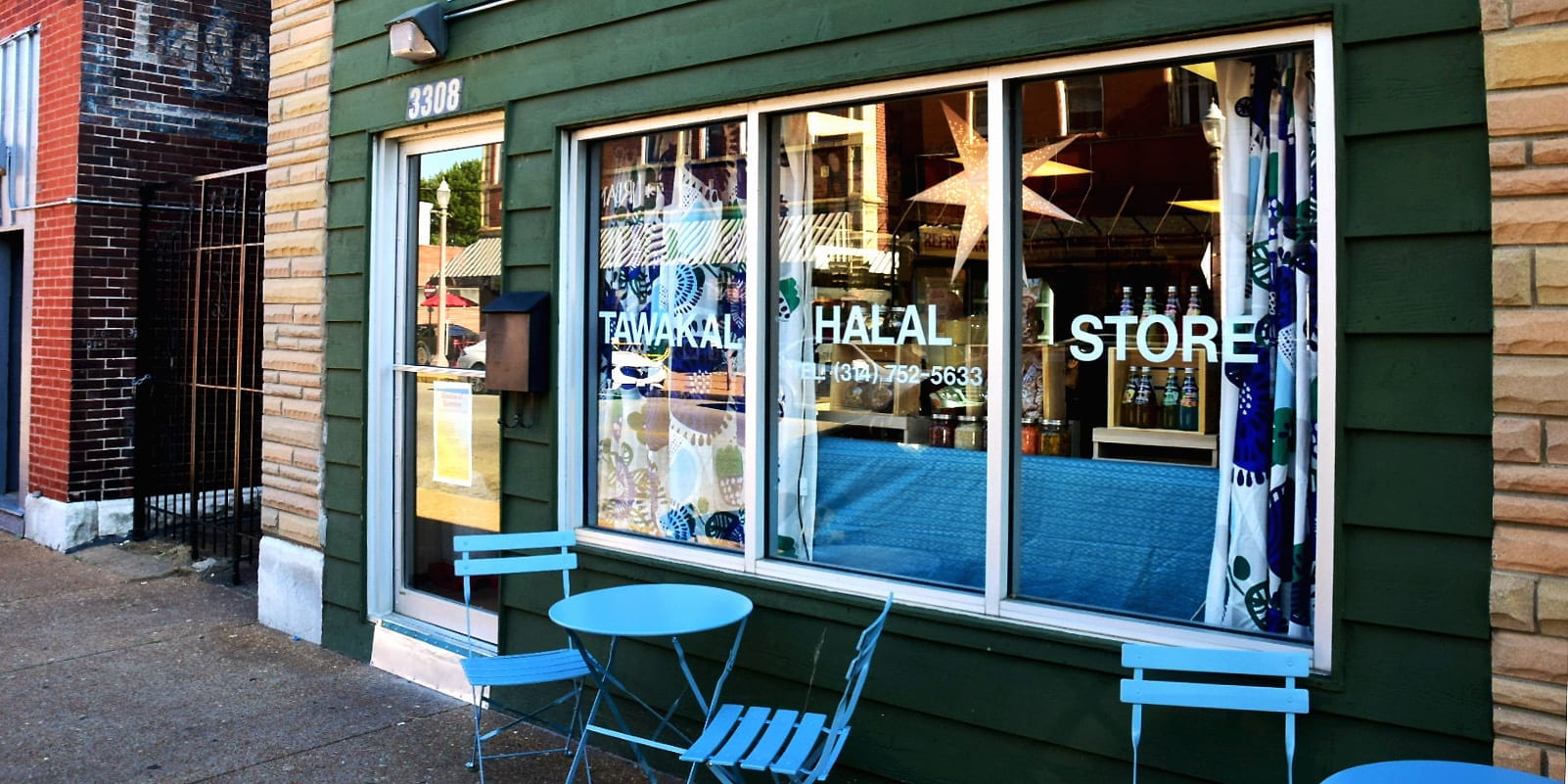 Visitors also got to see a revamped storefront at the Tawakal Halal Store at 3308 Meramec. With help from the Dutchtown CID and designers Sara Schipkowski, Michael Jones, and Vanessa McBride, the store has been updated with a new sign, window displays, and a new door. The CID plans to assist with additional storefront updates throughout the district.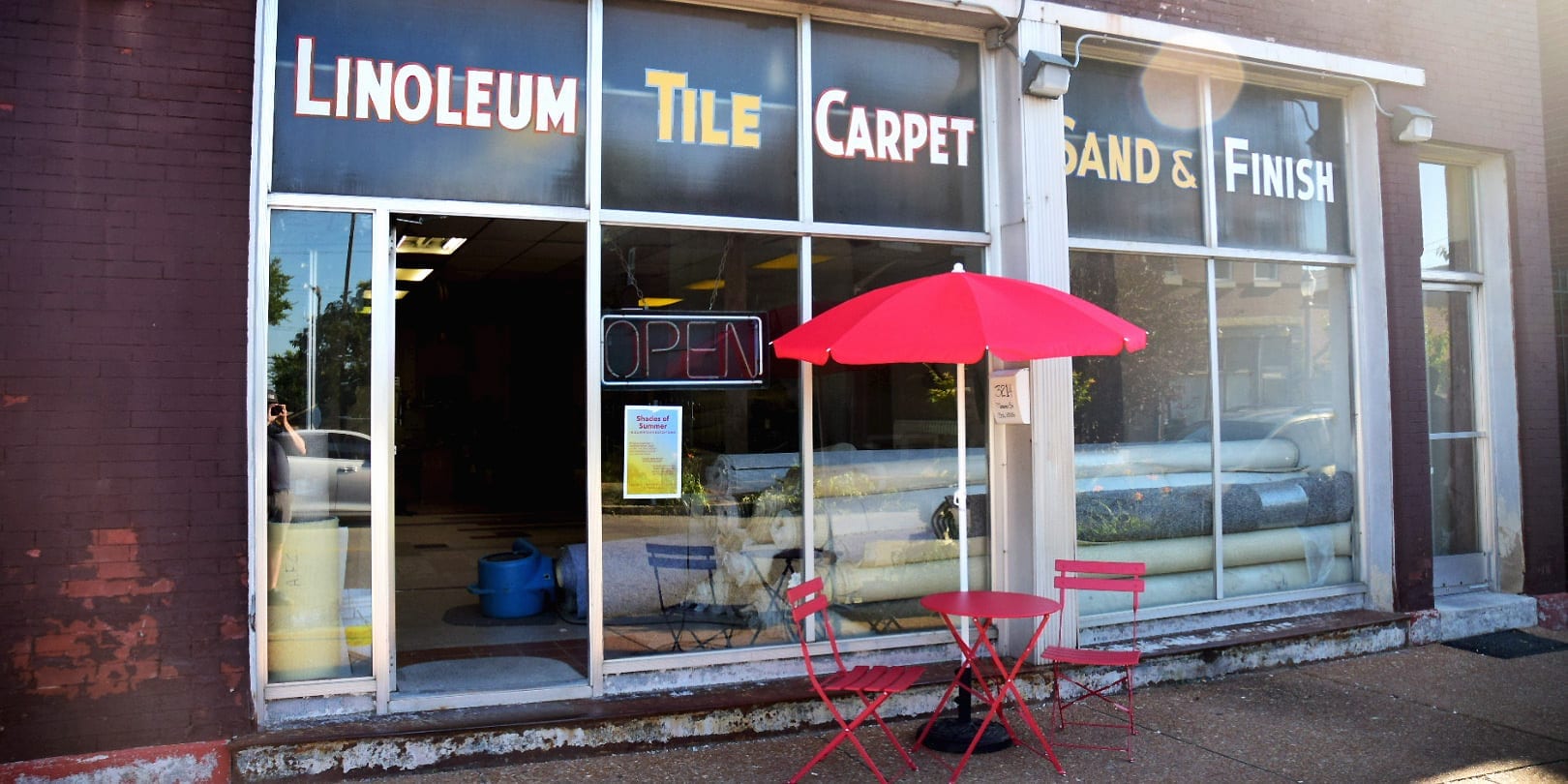 It's an exciting time in Downtown Dutchtown! New businesses and new concepts are coming to Meramec Street. The UrbanMain Initiative, a collaboration between DT2 • Downtown Dutchtown and Missouri Main Street Connection, continues to pursue a brighter future for the neighborhood. We continue to urge you to come for a visit and see what's happening in Downtown Dutchtown!