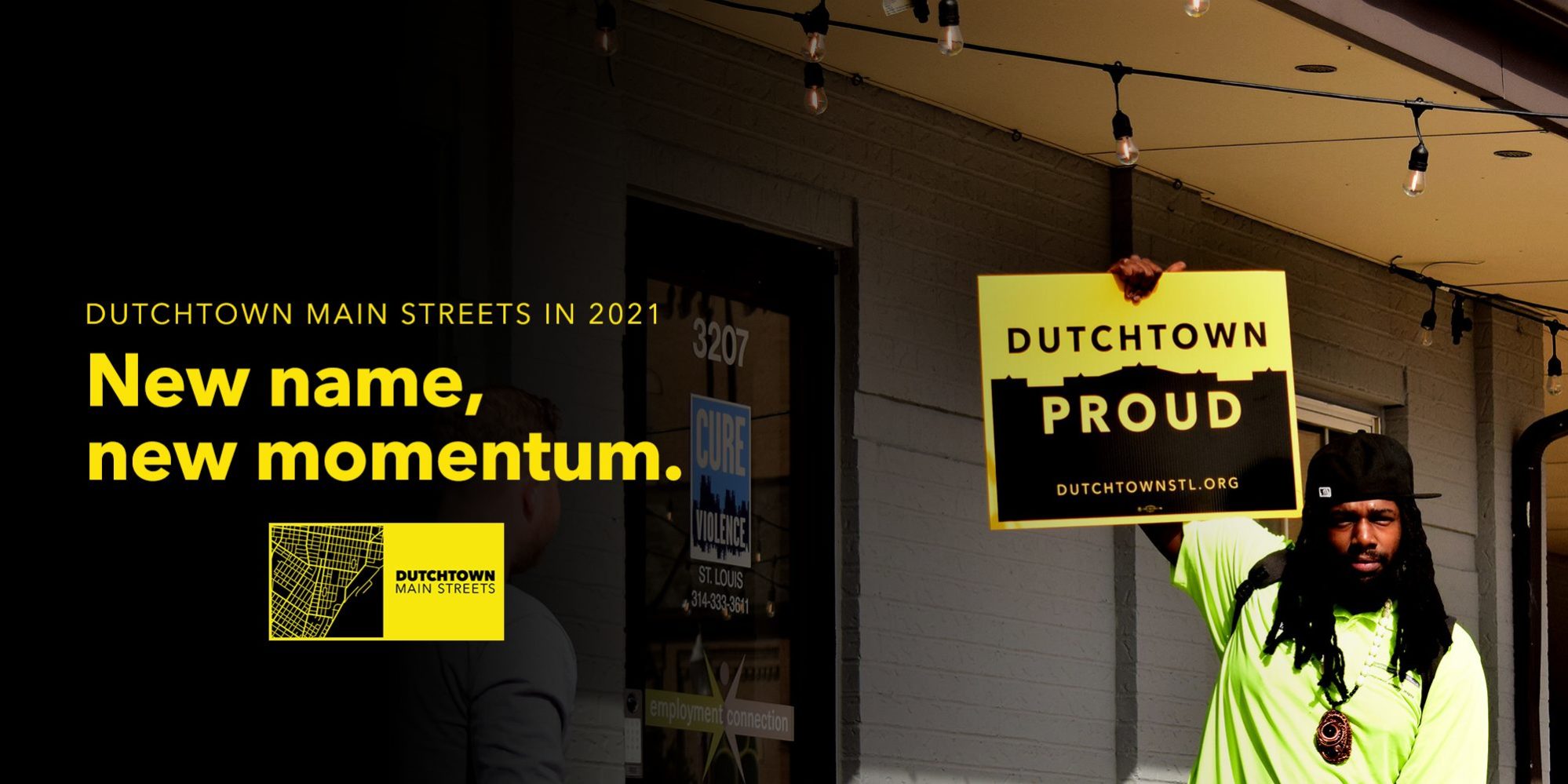 We were proud to see Dutchtown persevere and move forward through the pandemic in 2020. Hand in hand with our neighbors, DT2 · Downtown Dutchtown made great strides in organizing volunteers, welcoming new businesses, securing improvements at Marquette Park, and much more. You can read about our 2020 here.
It's another year later, and the global health crisis persists. Nonetheless, our community continued to progress in building a better Dutchtown for everyone. And for that, we should all be Dutchtown Proud.
Introducing Dutchtown Main Streets
In the summer of 2021, the organization formerly known as Downtown Dutchtown (DT2 for short) unveiled a new name: Dutchtown Main Streets. While the organization had previously had a broader scope than just the area around Meramec and Virginia, we felt it was important to let our neighbors know our belief that every street in Dutchtown is a Main Street.
Vision
Where businesses and neighbors thrive together.
Mission
Dutchtown Main Streets promotes a thriving community and shared prosperity by facilitating economic development and fostering opportunity in the Dutchtown neighborhood.
Goals
Attract diverse ownership
Promote spaces, places, and faces
Increase occupancy
The St. Louis Main Streets Pilot Program
In 2019, Downtown Dutchtown began a partnership with Missouri Main Street Connection to become the first UrbanMain district in Missouri. The UrbanMain program has expanded to become the St. Louis Main Streets Initiative, with other areas such as Laclede's Landing and the Delmar corridor joining the program.
The St. Louis Main Streets Initiative follows Main Street's Four Point Approach, emphasizing design, economic vitality, promotion, and organization. Dutchtown Main Streets has created four respective committees to focus on each point with this approach in mind.
At the end of 2021, Dutchtown Main Streets adopted a Comprehensive Action Plan that will guide the work of the committees over the coming years.
What Have the Dutchtown Committees Been Up To?
As mentioned, the Dutchtown Committees are responsible for guiding and implementing Dutchtown Main Streets' mission and work. A member of the Dutchtown Main Streets Board of Directors and an at-large member of the community co-chair each committee. The committees also include other community members who would like to get involved.
The Dutchtown Committees helped to develop the community-informed Comprehensive Action Plan. The plan will help direct the committees' work in 2022, as will ongoing input from the community, committee members, and the board.
Below is a recap of what the Dutchtown Committees accomplished in 2021 and what they have planned for 2022.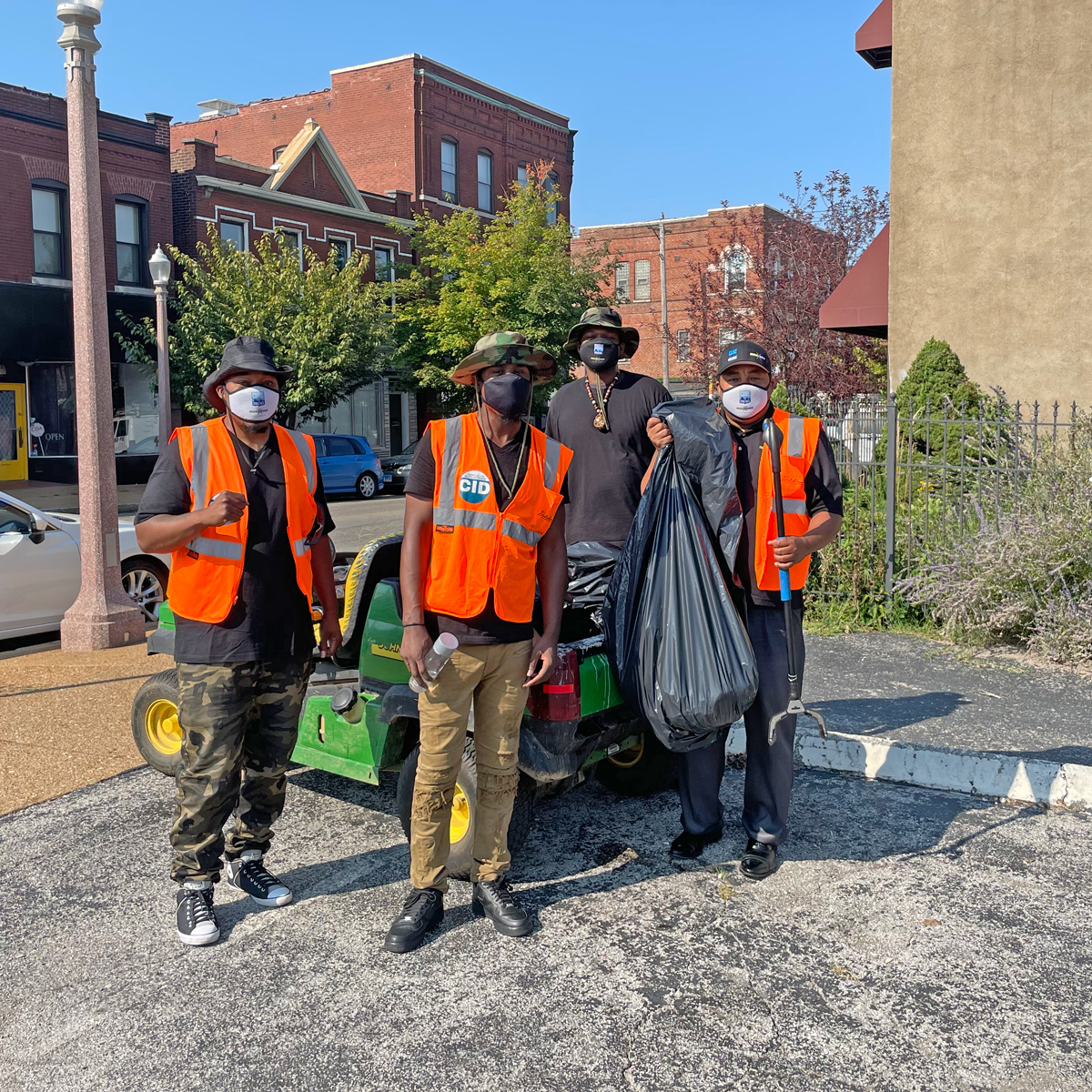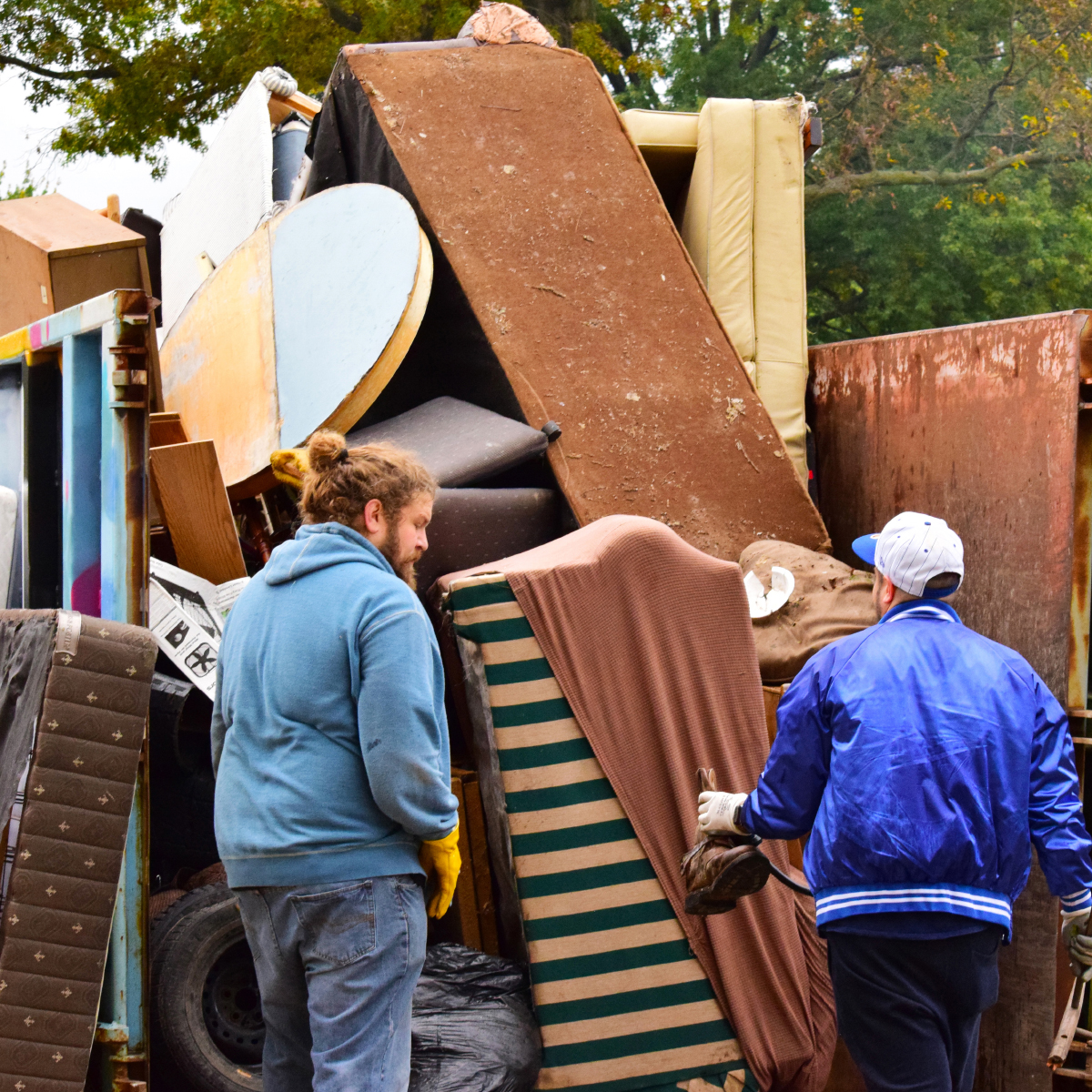 The Design Committee
The Dutchtown Safe Clean & Green Committee merged into the Dutchtown Design Committee in 2021 to better align with the Main Street four-point approach. Under the umbrella of the Design Committee, subcommittees pursue improvements to public spaces, undertake beautification and cleanup efforts, and seek opportunities to improve safety in the neighborhood.
Highlights from 2021 include:
The Neighborhood Beautification Service Program, in conjunction with the Dutchtown Community Improvement District, Employment Connection, and Habitat for Humanity St. Louis: Beautification team members patrol the CID footprint to regularly empty trash cans and remove litter throughout the district. Team members are hired from the Dutchtown community and start at $15 an hour.
Cleanup events throughout the neighborhood: One of our most successful cleanups was Keep It Clean in the fall of 2021, in partnership with SLACO (St. Louis Association of Community Organizations) and a crew of soccer boosters from across the St. Louis area committed to promoting the sport in Dutchtown. The Design Committee also teamed up with EarthDay365 for a great cleanup effort, drawing dozens of volunteers despite inclement weather.
The Curated Camera Network pilot program in the Dutchtown CID: The CID installed Flock cameras with license plate readers at several points in the district footprint to deter crime and provide video evidence and vehicle data should an incident occur.
Block organizing: The Design Committee worked to bring neighbors together on blocks across the neighborhood by organizing block parties, providing opportunities to meet and get to know each other, and setting up communication networks.
In 2022, the Design Committee will continue to pursue opportunities to improve the perceptions and realities of Dutchtown. These efforts include ongoing cleanup efforts, public art projects, neighborhood destination branding and wayfinding, adding new neighbors to our network of organized blocks, and promoting activity in public spaces. In addition, based on the outcomes of the initial installations, more cameras may be coming to the main corridors of the Dutchtown CID in 2022 as part of the Curated Camera Network. The Design Committee will also work closely with the Gravois-Jefferson Plan Design Review Committee to develop a Special Use District encouraging equitable commercial development.
Co-chairs: Joel Silliman and Amanda Fair
Contact the Dutchtown Design Committee at design@dutchtownstl.org
The Economic Vitality Committee
The Dutchtown Economic Vitality Committee focuses on attracting investment and strengthening the Dutchtown business community. The committee has been surveying existing assets and collecting data on potential opportunities.
The Economic Vitality Committee reports that in 2021, Dutchtown saw over $500,000 invested in public and private improvements in Dutchtown in the third quarter alone. In addition, thirteen new businesses opened, creating 24 new full-time jobs.
2022's plans include assessing and addressing commercial vacancies in the neighborhood through data mapping, marketing of opportunities in vacant commercial spaces, and seeking targeted investment in significant landmark commercial properties. The committee also plans to collect more educational, financial, and other support resources to strengthen existing businesses and assist new startups to hit the ground running.
Co-chairs: Jarred Irby and Nate Lindsey
Contact the Dutchtown Economic Vitality Committee at ev@dutchtownstl.org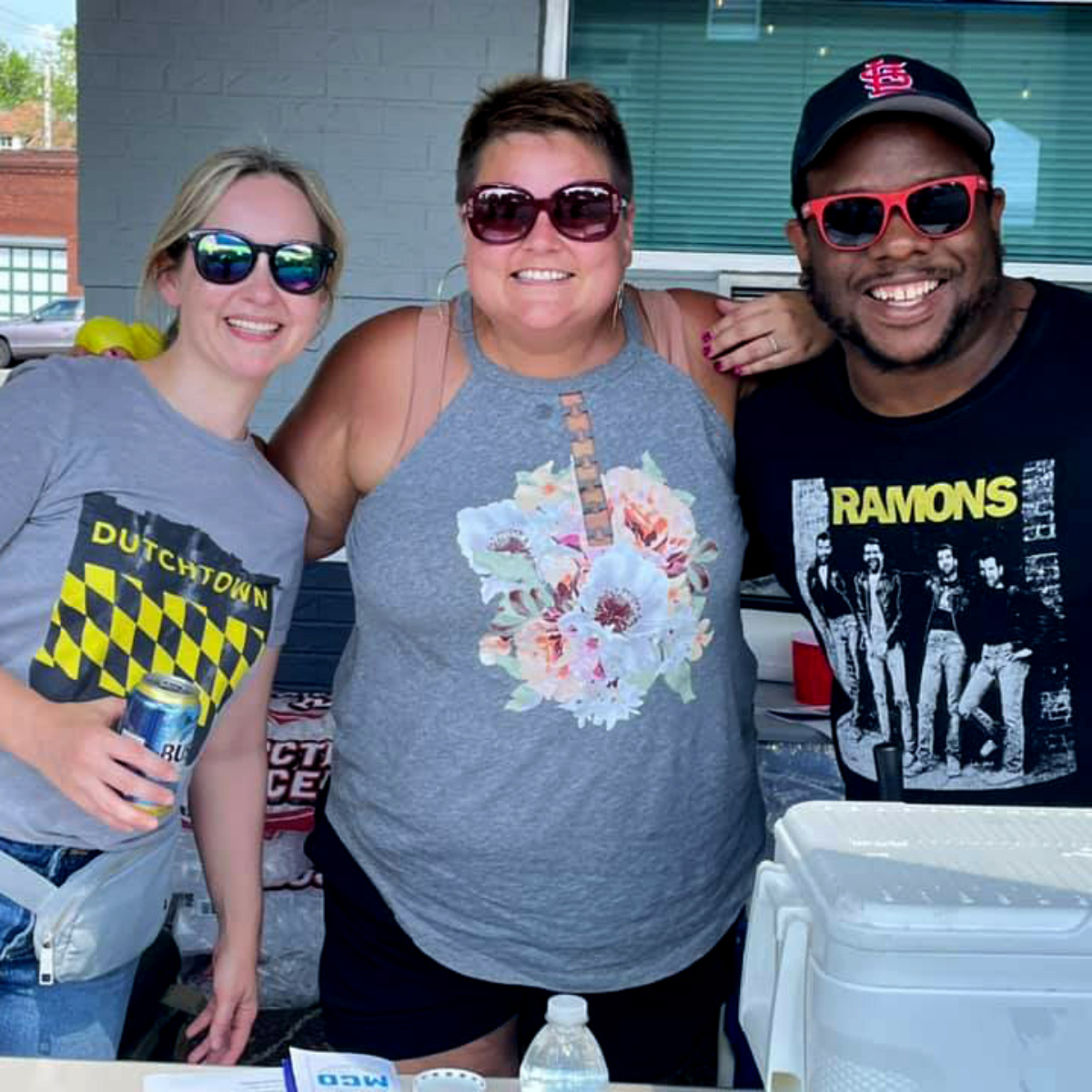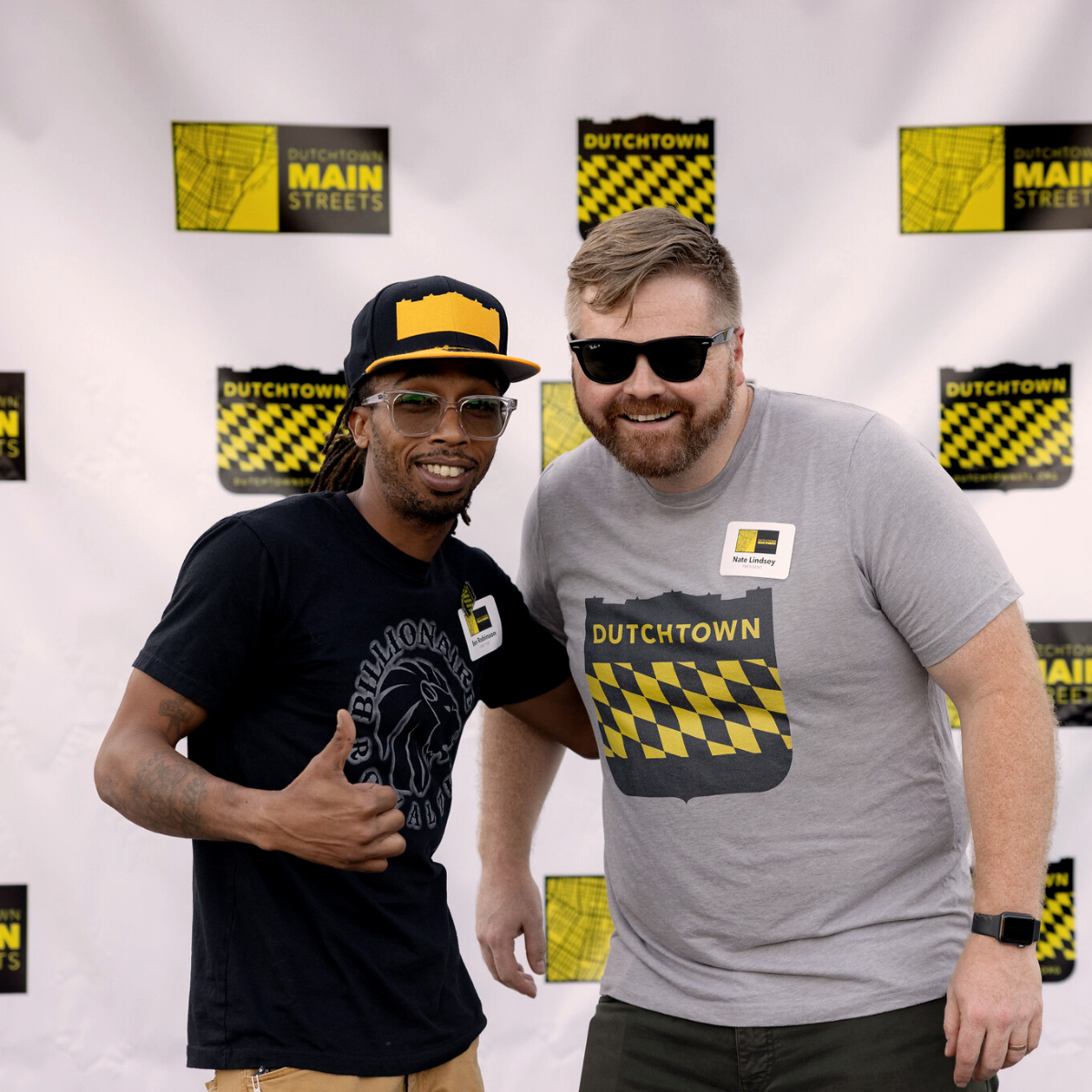 The Promotion Committee
2021 was an eventful year, with an assortment of festivities organized by the Dutchtown Promotion Committee.
Some highlights from 2021:
In the coming year, the Promotion Committee will organize more community-building events, such as the second annual Dutchtown Summer Vibes festival, more Movie Nights, and new events for neighbors to engage with each other and celebrate Dutchtown. In March, the committee is planning another Go Dutch! real estate event that will introduce first-time homebuyers to the neighborhood and share resources to help make homeownership a reality. The committee will also continue developing the Dutchtown neighborhood brand and reputation to attract new interest and engagement from neighbors and visitors from across the region.
Co-chairs: Nick Findley and Adina O'Neal
Contact the Dutchtown Promotion Committee at promotion@dutchtownstl.org
The Organization Committee
The Dutchtown Organization Committee works to align the efforts of the other committees and ensure they can execute on their objectives. The committee's fundraising efforts raised donations and sponsorships to previously unseen levels for our organization. In addition, new volunteers and committee members dedicated hundreds of hours toward improving the neighborhood.
In 2022, the Organization Committee hopes to expand its capacity to seek new funding sources through additional donors, sponsorships, and grants. Additionally, the committee will continue to expand the volunteer base and invite more neighbors to participate in our community-driven Dutchtown Committees.
Co-chairs: Lyndsay Baruch and Paula Gaertner
Contact the Dutchtown Organization Committee at organization@dutchtownstl.org
More 2021 Highlights
Dutchtown Summer Vibes
At the urging of a generous donor (thanks, Crawford-Butz Insurance!) Meramec Street hosted the first Dutchtown Summer Vibes festival in early June 2021. The event brought live music, neighborhood shopping, food, pop-up vendors, employers, and more to the Downtown Dutchtown neighborhood. Despite the sweltering heat, hundreds of neighbors from Dutchtown and beyond came out to celebrate.
Doing More with Marquette Park
Marquette Park Pool
After being closed in the summer of 2020, the Marquette Park Pool reopened in 2021. We were excited to unveil new lounge furniture for pool patrons, obtained through a successful 2019 fundraising effort that collected $7,000 to bring a new amenity and a splash of color to the South Side's only free outdoor pool.
The New Futsal Court
Through a partnership with the new St. Louis CITY SC Major League Soccer team, along with the City of St. Louis Parks Department and several private donors, Marquette Park is now home to the first outdoor futsal court in St. Louis. Futsal is a scaled-down soccer game, more accessible to smaller groups and new players. Local amateurs and long-time soccer fans regularly take to the court to master their skills in this exciting, fast-paced, up-and-coming game. The court features a beautiful Dutchtown-inspired mural designed by local artist Jayvn Solomon and custom fabricated goals sporting Dutchtown neighborhood branding.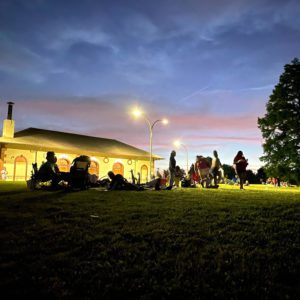 Movie Nights at Marquette Park
For a third year, we welcomed neighbors to Marquette Park for family-friendly summer entertainment on our 22-foot big screen. Our June showing of Jurassic Park following the Dutchtown Summer Vibes festival was our most well-attended Movie Night to date. And in August, we set up at the Marquette Park Pool for a dive-in showing of Coco that brought neighbors from all over to enjoy the pool's 2021 closing day.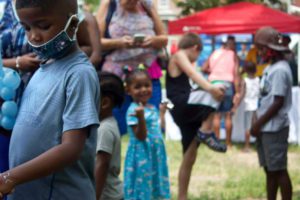 Marquette Community Day
Our partners at Marquette Community Day held an outstanding back-to-school event at Marquette Park in August of 2021. MCD provided hundreds of kids with backpacks and school supplies, clothing, haircuts, and more. The event also featured food, entertainment, vendors, and resources from a broad array of community organizations and service providers.
Welcoming New Businesses to Dutchtown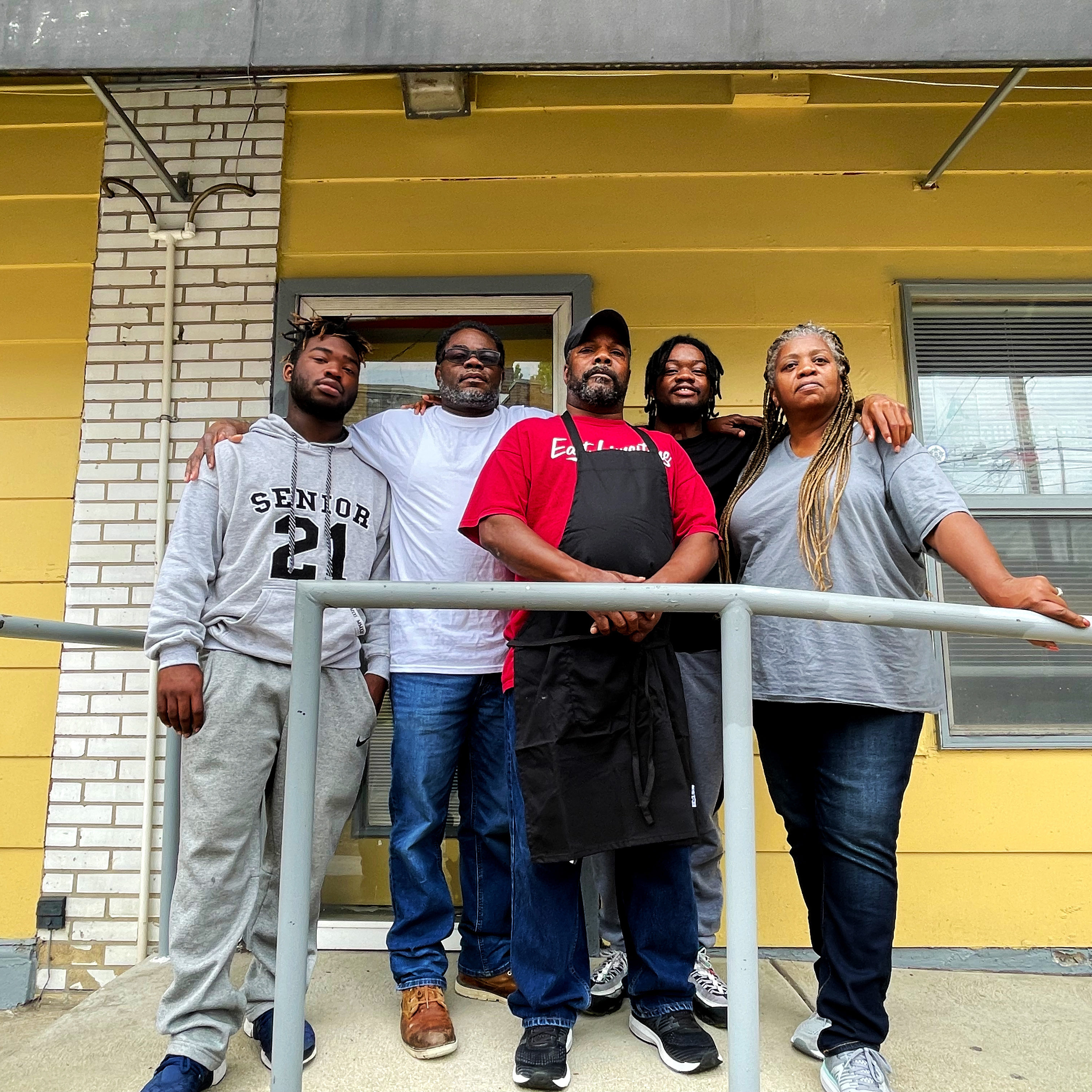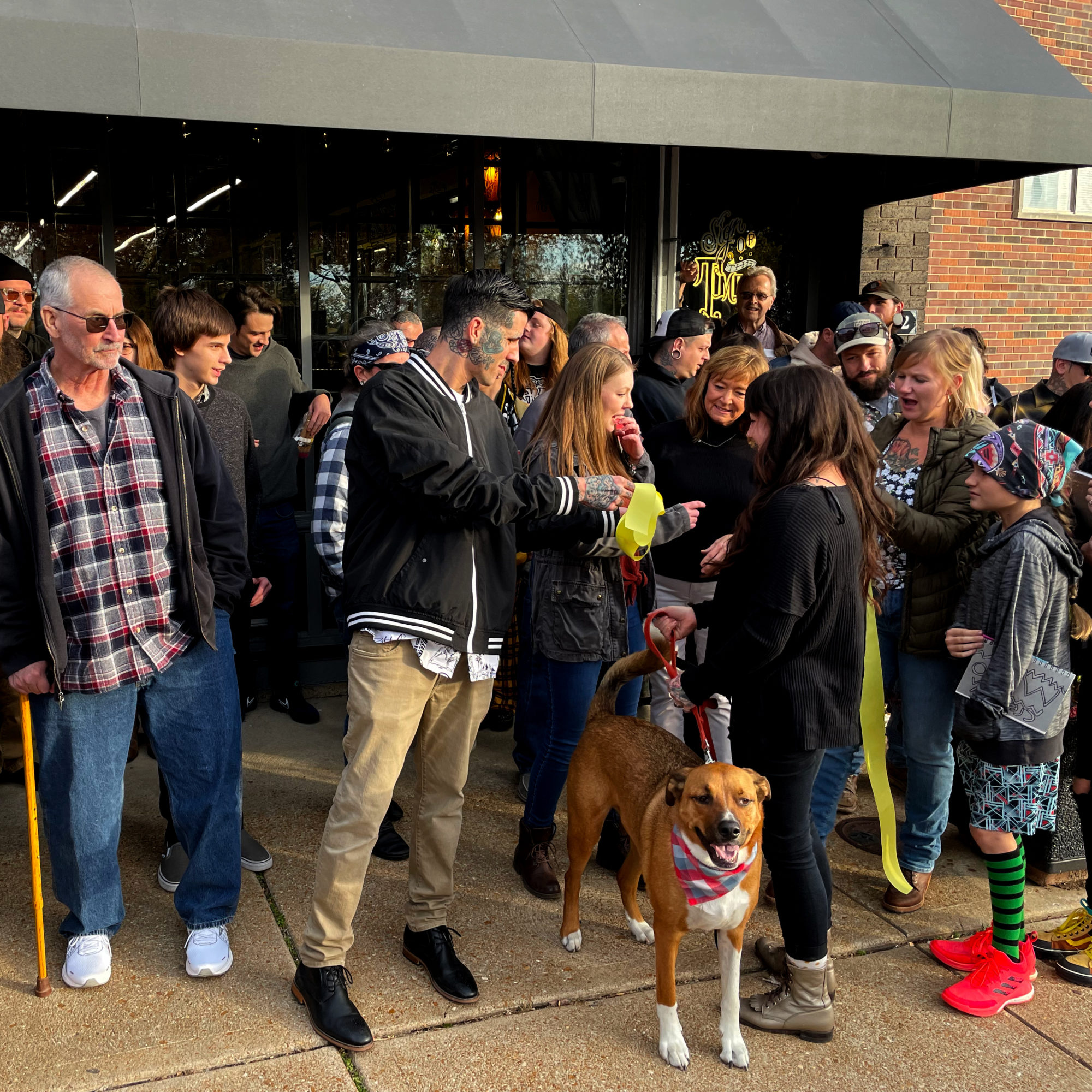 We were excited to welcome several new businesses to Dutchtown in 2021. Forget Me Not Boutique brings a curated selection of modern women's clothing, jewelry, accessories, and body care products to Virginia Avenue. Next door, Creative Expressions Custom Designs provides one-of-a-kind gifts and custom apparel.
Further down Virginia, Your Place Diner opened in the former Iron Barley space, offering outstanding soul food, a full bar, and a welcoming atmosphere. Also on Virginia, Sign of the Times Tattoo transformed a former hair salon into a stunning new shop that hosts some of St. Louis's most talented tattoo artists.
The Urban Eats Neighborhood Food Hall widened their selection with three new merchants—Sugoi Sushi, All Rolled Up, and Crepes and Treats. All three have received rave reviews as they've brought a diversity of tasty treats to Dutchtown. Across Meramec, The Wink opened as a shared-space retail incubator, providing local merchants and artists with a welcoming space to sell their wares.
Volunteers: The Backbone of Dutchtown Main Streets
Currently, Dutchtown Main Streets is an all-volunteer organization. And in 2021, volunteers put in hundreds of hours of work for the neighborhood.
Our volunteers, including our Board of Directors, truly do it all—from the back-office functions of bookkeeping, fundraising, and marketing, to the exhausting labor of neighborhood cleanups and hauling equipment for events. Over 50 neighbors contributed their time, skills, and labor to the Dutchtown neighborhood in 2021, and for that, we couldn't be more appreciative.
Of course, we can always use more help. Consider joining one of our Dutchtown Committees to learn how you can pair your interests and skills with the neighborhood's needs. Or keep an eye out for cleanup events and other hands-on volunteer opportunities.
Partnerships
Cure Violence
The Cure Violence program, launched in Dutchtown at the tail end of 2020, has demonstrated a considerable impact in the neighborhood. Cure Violence approaches gun violence as a public health epidemic and aims to address the root causes of crime and break the cycle of violence.
Trained violence interrupters have mediated countless disputes before situations escalate to gun violence and retaliation. The Cure Violence Team goes beyond those interventions to help parties acquire jobs, get mental health assessments and treatment, and provide other social services to divert potential perpetrators from violence and criminal activity.
But the Cure Violence Team doesn't stop there. They have been a constant presence at neighborhood events, lending hands to help at cleanups, engaging community members, and supporting broader efforts to build a better Dutchtown for everyone. Employment Connection manages the Cure Violence program in Dutchtown, and they have been an eager partner and sponsor at events and programs of all sorts.
Dutchtown South Community Corporation
Our partners at Dutchtown South Community Corporation have been hard at work implementing the Gravois-Jefferson Historic Neighborhoods Plan. The City of St. Louis adopted the plan, and Dutchtown Main Streets has worked with DSCC to use the plan as a guide for our own work.
Lutheran Development Group
2021 closed with some fantastic news: local nonprofit housing developer Lutheran Development Group secured funding to launch their Marquette Homes project. The project will bring 60 new affordable apartments to Dutchtown and Gravois Park. Marquette Homes will include both new construction and rehabilitation of severely deteriorated properties, including the long-abandoned building at 3305 Meramec Street in the heart of Downtown Dutchtown.
Lutheran Development Group previously spearheaded the Chippewa Park development, another large, scattered-site project that rehabbed 15 buildings in Dutchtown and Gravois Park. They have also been a gracious sponsor of numerous neighborhood events.
St. Joseph Housing Initiative
Another organization transforming Dutchtown is St. Joseph Housing Initiative. SJHI has taken on major rehab projects throughout the south end of the neighborhood, then helping low- and moderate-income families purchase the homes and develop financial security and independence. St. Joseph Housing Initiative goes beyond assisting homebuyers by working with new neighbors to engage them with the community and help build a stronger neighborhood. SJHI clients have even started to organize the blocks around their new homes.
Thank You to Our Donors
We had an enormously successful Give STL Day in 2021, thanks to a slew of existing and new donors, along with a generous matching donation from Crawford-Butz Insurance. On one day in May, we raised an impressive $10,000.
Last year, we set a lofty goal of securing $10,000 in sustaining recurring donations. While we didn't quite achieve that goal, there are still plenty of opportunities to reach the target with your help. A sustaining monthly donation of any amount ensures that Dutchtown Main Streets can continue to focus on grassroots community-led work in Dutchtown.
You can set up your sustaining donation or make a one-time contribution at dutchtownstl.org/donate.
One-Time Donation Sustaining Donation
How You Can Help
Donations are fabulous, but that's not the only way to help. Dutchtown Main Streets relies on the participation of active and engaged neighbors and community partners to help build a vibrant, thriving Dutchtown neighborhood for everyone.
We always need new volunteers and new perspectives. Join one of our Dutchtown Committees—Design, Economic Vitality, Promotion, and Organization—to help plan our future and do the grassroots work that will transform our community. Learn more and sign up here, or email info@dutchtownstl.org for help finding the right volunteer opportunities for you.
Or, just come out and show your support. Meet your neighbors, have some fun, and see all that Dutchtown has to offer through our neighborhood events. You can always find out what's going on at dutchtownstl.org/calendar.